Flight delayed? Curse the coffeemaker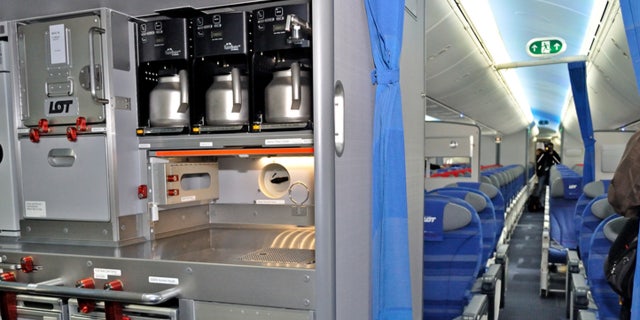 NEWYou can now listen to Fox News articles!
Running late for a flight? Cross your fingers that the plane's coffeemaker is broken. An "inordinate amount of coffeemaker problems" are causing flight delays, American Airlines' chief of operations says—and causing passengers to lose their lids.
The New York Times reports defective coffeemakers require a thorough check since any issues could suggest a problem with the plane's circuitry. Airlines don't keep track of such delays specifically, but Delta and United also acknowledge that they do happen.
A Twitter user says her American flight last month was delayed 45 minutes thanks to a faulty coffeemaker. A man says his hourlong flight in November was delayed 40 minutes for the same reason.
More from Newser
And this isn't anything new: A Dallas banker told the Wall Street Journal in 2012 that a leaky coffeepot also grounded one of his flights.
Because planes' coffeemakers are so elaborate—they include circuit breakers, wiring insulation, and special latches to hold the pot in place, and they're sometimes hooked up to water tanks treated with chemicals—plenty of things can go wrong.
Of course, you want officials to identify a problem that might present a fire risk. But even the smallest of issues can require the machine to be disabled (no water or power) or swapped for a functional one.
Airlines realize this is an issue: United recently increased checks on coffeemakers, while American is considering replacing all of its machines, which can cost up to $20,000 apiece.
In the meantime, know that flight delays blamed on coffeemakers are for your own safety. As a pilot wrote to the Times in 2002, it's not worth risking "an in-flight electrical fire for the sake of not having your flight delayed." (See where flights are delayed most.)
This article originally appeared on Newser: Flight Delayed? It Could Be the Coffeemaker