Five of the most expensive minibar items in hotel history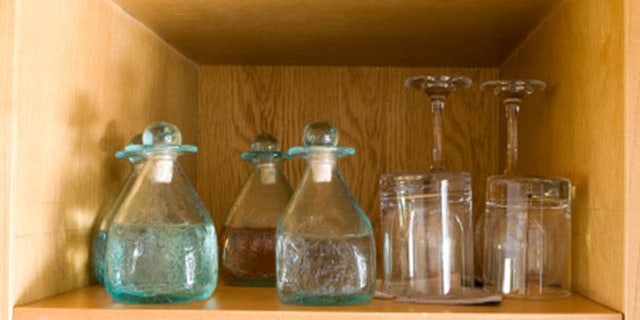 Hotels are notorious for placing ridiculous price hikes on minibar offerings. That bag of chips that looks so good after a long plane ride becomes a lot less appealing when it comes with a $9 price tag. And that's just the tip of the iceberg. From sex toy collections to custom chocolates, hotel minibars are becoming more and more exorbitant every day. Here's a list of some of the priciest minibar offerings in hotel history. Prepare yourself for some serious sticker-shock!
$400 Pleasure Pack at The Drake Hotel, Toronto

This funky boutique hotel in Toronto's newly gentrified Art and Design District is full of unique, modern elements that attract a hip crowd — as does the hot nightclub on-site. But even the serious visitors might balk at the $400 price tag on one of the hotel's in-room pleasure packages. The Lap of Luxury set includes a black silk scarf and a 24-karat-gold waterproof vibrator for some serious (and seriously luxurious) sexy time. Batteries are included, so that's something.
$60 Cannabis Candle at The Drake Hotel, Toronto

The Drake's minibar also offers some more standard items but they, too, come with hefty pricetags: A Malin + Goetz 9 oz. candle will cost you $60 from your room's minibar. The scents vary but all are, shall we say, party-focused? Guests can swap out the cannabis candle for other scents like dark rum, mojito, or tobacco. We're usually paying the big bucks to get that pervasive cigarette smell out of our clothes, but to each his own!
$80 Chocolates at The Peninsula Beverly Hills

Chocolate is such a guilty pleasure. And when you're paying $80 for a box, you'll feel even more guilty when only the wrappers remain. Just 10 artisanal chocolates come packaged in a hotel page cap box at the Peninsula, perhaps suggesting that this treat is also meant to be a keepsake. But memory or no, that price tag is out of this world.
$25 Bottled Water at Trump International Hotel & Tower Chicago

Rooms at this Trump boast a "water library," offering four different types of designer bottled water (yeah, we're not quite sure what qualifies as "designer water" either). And the creme-de-la-creme of this ode to the one percent is Bling H2O. Hand-decorated with Swarovski crystals, this $25 bottle of water may come from the English Mountain Springs in Tennessee, but it certainly has a Park Avenue price tag.
$65 Macallan 12-year Scotch at The James New York

In addition to its gourmet goodies, the minibars at The James New York come outfitted with all of the necessary ingredients for guests to indulge in a true (re: expensive) "mixology experience." In addition to the Macallan, serious drinkers can indulge in Gosling's Dark Rum ($35), Patron Silver ($45), and artisanal spirits like Tuthilltown's Hudson Baby Bourbon ($50) or Corn Whiskey ($45). The kicker is the $28 array of mixers that guests can request, which includes bitters, dry and sweet vermouth, fresh lime, lemon, and orange juices, ginger beer, a shaker, and more. It's not cheap, but it might be delicious. (If your bartending skills are on par with the ingredients, of course.)