'Emotional support animal' mauls 5-year-old at Portland Airport, lawsuit claims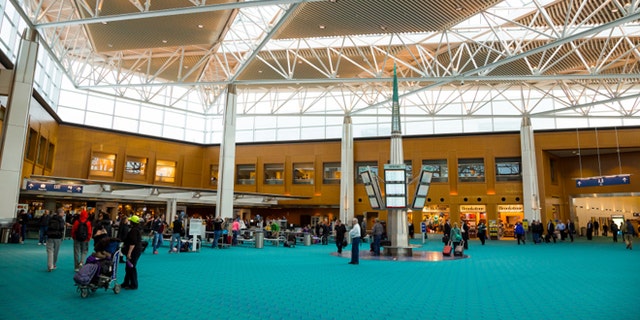 NEWYou can now listen to Fox News articles!
WARNING: Graphic image below
A mom has filed a $1.1 million lawsuit against the owner of a pit bull and Alaska Airlines after the animal allegedly mauled her 5-year-old's face at the Portland International Airport.
The lawsuit, filed Monday in Multnomah County by Mirna Gonzalez on behalf of her daughter, Gabriela Gonzalez, claims Michelle Brannan, the dog's owner, should have known her animal had "vicious propensities" and that Alaska Airlines allowed her to bring a dangerous dog into the gate waiting area without being confined or trained.
AIRLINE APOLOGIZES AFTER FLIGHT ATTENDANT DROPS, INJURES PASSENGER'S BABY: REPORT
According to the suit, the incident took place Dec. 18, 2017, while Gabriella Gonzalez was waiting at Gate C7 with her family for a flight to Texas at the Portland hub.
Gabriella, then aged 5, was waiting at the gate when Brannan entered the area with her pit bull, which was not kept in a crate, kennel or other secure container, the lawsuit claims. The child allegedly gained permission from Brannan to pet the dog. While she was petting the animal, it bit her, causing serious injuries.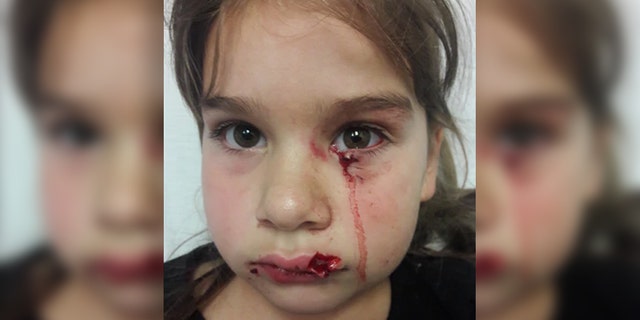 "As a result of the incident, Gabriella Gonzalez suffered injury to the muscles, tendons, bones, nerves and soft tissue of her face, eye, eyelid, tear duct and lip, as well as emotional trauma," the lawsuit reads, noting that Gabriella was left with permanent scarring and "required surgery to repair complex facial lacerations and a damaged tear duct, and has incurred medical expenses and will incur future medical expenses."
CLICK HERE TO GET THE FOX NEWS APP
Brannan had told the airline the pit bull was an emotional support animal and went through the ticketing process at Alaska Airlines.
Alaska Airlines does not require emotional support animals to be in crates, stating on its website that pets must be at least leashed and under control of the owner. However, the Port of Portland felt Brannan's dog should have been in a crate or kennel and cited her for failing to do so before the alleged attack.
Alaska Airlines declined comment to Fox News, stating "it would be inappropriate" for them to comment about the case. They have yet to receive the lawsuit.
Kama Simonds, a spokeswoman for the Port of Portland, said in an email to the Oregonian that the Port may ask a traveler if the dog is a trained service animal and can ask what service the dog provides.
"The traveler need only answer those questions and we're required to accept the answer," she said.
FOLLOW US ON FACEBOOK FOR MORE FOX LIFESTYLE NEWS
Chad Stavley, the Gonzalez' attorney, told Oregon Live Brannan reportedly was carrying what appeared to be a form letter from her therapist, though it was not specific.
"It didn't say what kind of animal," Stavley said. "It was just a generic 'animal.'"
The suit claims Brannan is liable for all damages incurred during the incident and is seeking $100,000 for past and future medical costs and $1 million for the child's pain and suffering.
It was not immediately clear what happened to the dog after the incident.