Double amputee claims American Airlines had him arrested after mistaking him for a drunk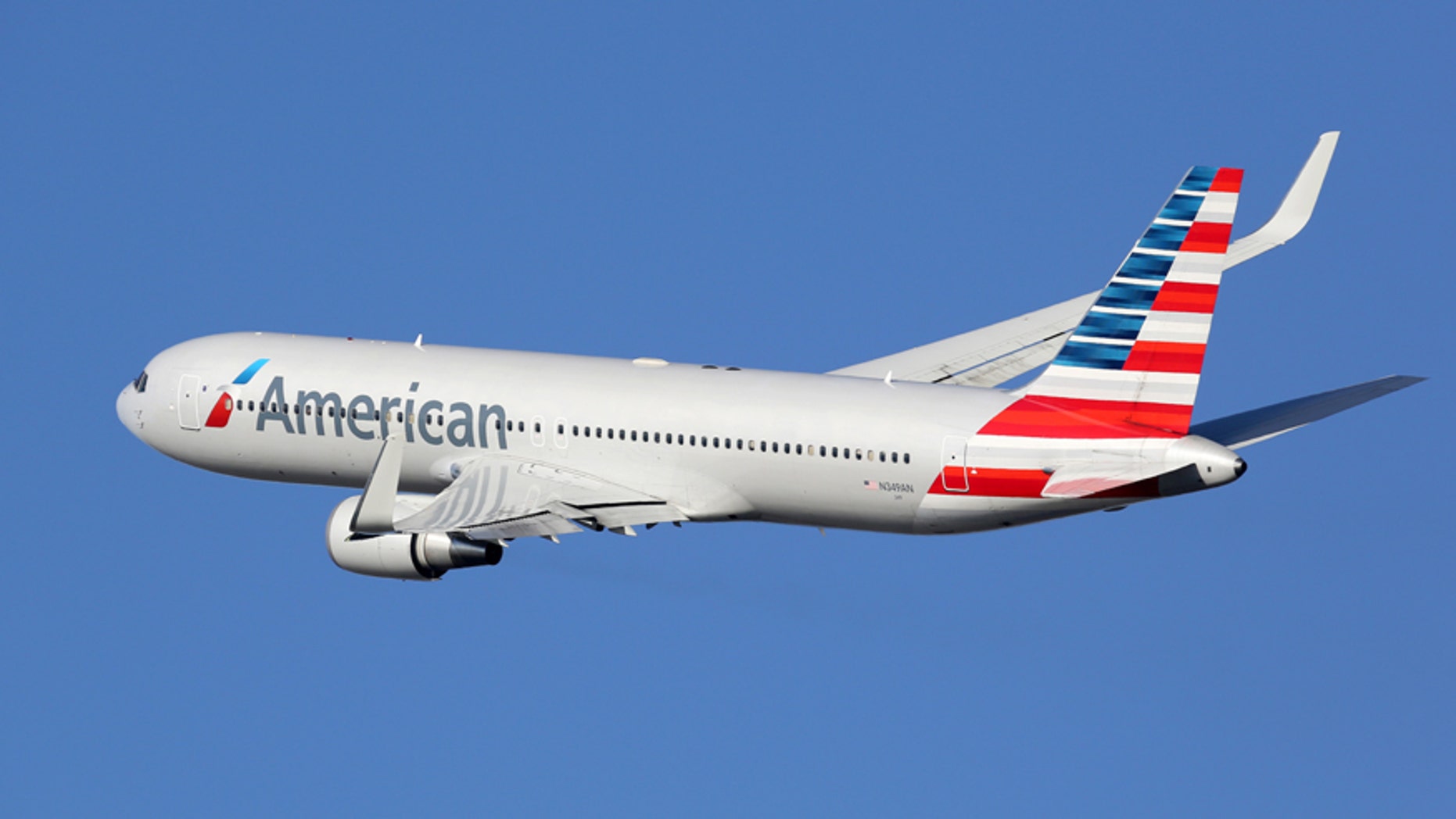 A double amputee from Florida is suing American Airlines for placing him under arrest after they mistook his hobbled walk for that of a drunk, he alleges.
Michael Mennella, whose lower legs were amputated in 2011 following a car accident, claims that American Airlines failed to provide him with a wheelchair when he arrived for a business trip from Miami to Las Vegas on Aug. 28, 2016. Mennella further asserts that American's actions resulted in a series of events that eventually got him thrown off his flight and arrested — because the flight crew couldn't distinguish between a disabled man and an intoxicated individual.
According to the Miami New Times, Mennella's lawsuit — which was filed in a Miami federal court — accuses American Airlines of "brutish misconduct."
MAN WITH PROSTHETIC LEG CLAIMS AIRLINE ASKED HIM TO MOVE
When Mennella arrived at Miami International Airport to retrieve a wheelchair he requested in advance of his flight, Mennella's lawsuit claims. The chair wasn't there and American told Mennella they had no record of his request. Left with no choice but to use prosthetics, which Mennella claims cause him pain, he walked himself down the jetway and onto his flight with no help from American Airlines employees.
Once aboard the aircraft, Mennella says a flight attendant wouldn't even help him stow away his prosthetics in an overhead bin, reports The Daily Beast.
"She flatly refused to help Mr. Mennella with this simple task, instead leaving it to another passenger who assisted Mr. Mannella in taking his ticketed seat," the lawsuit alleges.
BUMPED FROM A FLIGHT? KNOW YOUR RIGHTS BEFORE YOU FLY
After the plane took off from Miami, Mennella reportedly asked for some ice water and/or aspirin to soothe his legs, but was denied; he then trudged toward the back of the plane to ask another attendant for water. According to his lawsuit, Mennella was once again ignored and, upon returning to his seat, a member of the American Airlines crew audibly called him a "drunk" due to his hobbled walk. Soon, the entire flight was diverted to Dallas/Fort Worth International Airport in order to have him removed.
Prior to landing, the airline allegedly told airport police that Mennella was "intoxicated to the point of needing medical attention," stated a police report included with his lawsuit.
Upon landing, however, police determined that Mennella was not intoxicated and released him from custody. He eventually boarded a different flight to Las Vegas.
Along with his lawsuit, Mennella also provided the court with an email American Airlines sent him following the flight, in which they described him as "disruptive and unruly" and defended their decision to remove him from the plane.
FOLLOW US ON FACEBOOK FOR MORE FOX LIFESTYLE NEWS
A representative for American Airlines provided a statement to Fox News regarding the incident, but declined to give further comments on Mennella's case.
"American is committed to providing a positive and safe travel experience to all of our customers," said the airline. "We are looking into the concerns raised by Mr. Mennella."
It's unclear what damages Mennella seeks in his lawsuit, but the Miami New Times says that he's accusing American Airlines of negligence, defamation and damage to his reputation.