Disney's pop-up Mickey Mouse exhibit in NYC honors character's 90th anniversary
It's hard to believe it, but this year marks the 90th anniversary of Mickey Mouse. The animated character was created by Walt Disney and Ub Iwerks in 1928, and debuted in the classic short "Steamboat Willie" that same year.
In celebration of Mickey's "birthday," Disney has decided to open an exhibit honoring the beloved character in the middle of New York City called, "Mickey: The True Original Exhibition."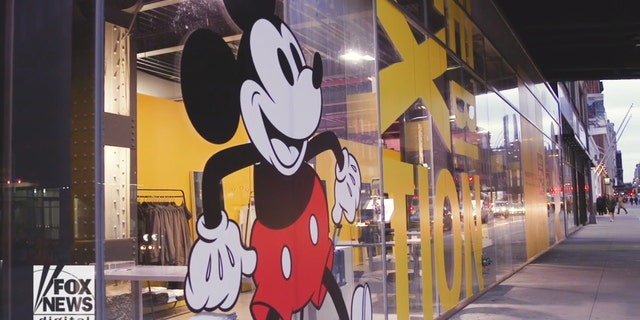 NYC'S MUSEUM OF PIZZA TAKES MORE OF A 'FINE ART' APPROACH
Contained within the 16,000-square-foot interactive pop-up exhibition are endless fun facts about the beloved character, alongside archival Mickey Mouse artifacts and fresh new art exhibits paying tribute to the iconic mouse.
To make this all come to life in one of the greatest cities in the world, Disney teamed up with Los Angeles-based designer and creative director Darren Romanelli. "You'll experience different elements of Mickey's past, whether it be old cartoons playing, old comic book strips on the wall — but these different moments throughout the rooms have a dialogue with these contemporary artworks. So there is a dance between old-meets-new throughout the entire exhibition," Romanelli explains.
Thanks to this combination of Disney archive material and new, Mickey-inspired works from artists like Kenny Scharf, Keith Haring and Amanda Ross-Ho, the exhibit is indeed a one-of-a-kind experience.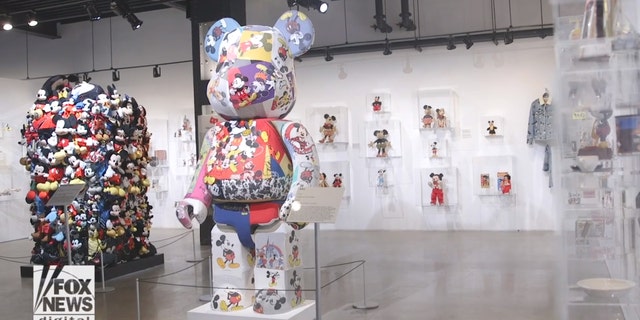 THE COLORFUL HISTORY OF THE NYC SUBWAY MAP REVEALED
Perhaps some of the most interesting parts of the exhibition — other than the incredible art — are the never-before-seen (or heard) tidbits about Mickey Mouse. According to Romanelli, one of these hidden gems is in a specific room, Sorcerer's Way, "where we have these pencil tests inside of wells, so you can see the original pencil tests from the different chapters of the movie."
He goes on to say that he believes this experience can be "something interesting and inspiring, and it would be something new for everybody to see."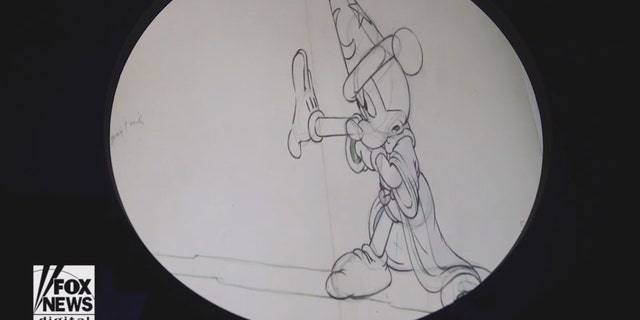 But the reason why this pop-up really resonates is due to the world's connection with Mickey, and across multiple generations, too. Romanelli explains it best when he says, "Mickey Mouse is positivity, Mickey Mouse is happiness, Mickey Mouse is adventure, he's dreaming. He is anything you want him to be. So something so simple and so small can be so gigantic in terms of his impact and his positive outlook on the world."
For an exclusive inside look at Mickey: The True Original Exhibition, watch the full interview with Darren Romanelli above.