Disney's 'Frozen' cruise to Norway: Should you hop on board or 'let it go'?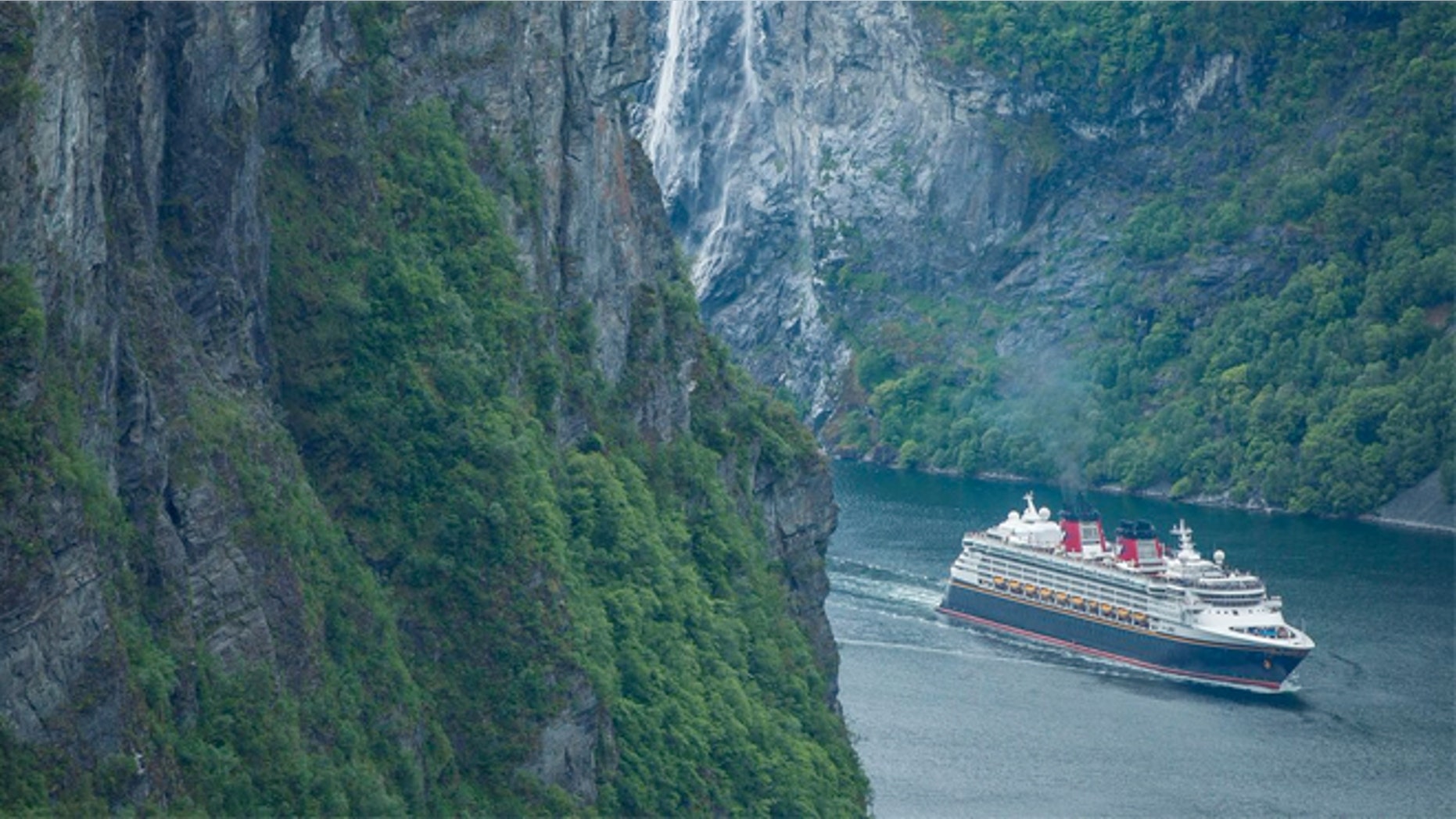 Buoyed by the success of its blockbuster film, Disney has been steadily rolling out "Frozen"-themed attractions among its many franchises.
Earlier this month, Disney Cruise Line completed its first-ever voyage to the Norwegian Fjords, taking travelers to the homeland of Anna, Elsa, Olaf and Kristoff aboard the Disney Magic.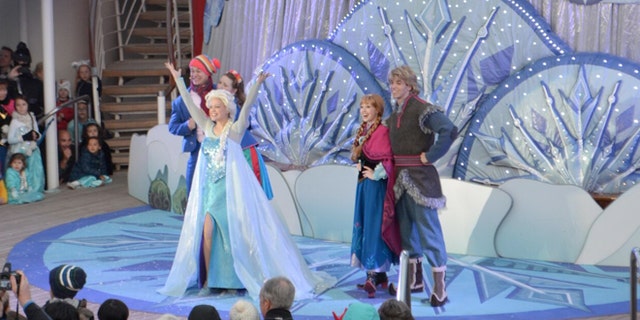 The 7-night cruise left Copenhagen, Denmark, on June 7 and sailed to the southwestern coast of Norway, stopping at the ports of Stavenger, Ålesund, Geirganger and Bergen. Norwegian-born Commodore Tom Forberg was at the helm, and I was on board with my family.
The cruise is a departure from other Disney cruises I have been on that go to warm weather destinations.  And up until now Disney Cruise Line never offered a trip to Norway.
So should book Disney's cruise to Norway or just "let it go?"
What to expect
Disney isn't the only cruise line that goes to southwestern Norway, and its itinerary isn't unique. Many other lines, including Celebrity, Holland America, Norwegian, Princess and Royal Caribbean, offer similar weeklong Norwegian Fjord cruises, with stops in roughly the same ports. What you're paying for is the "Disney Difference" – the company's reputation for superior service and amenities.
"Our daughter Sophia (age 6) didn't want to leave the dance floor at the deck party, and she loved all the snow effects."
The excursions included tourist attractions such as Pulpit Rock (Stavanger), Art Nouveau city tours of Ålesund, and the UNESCO World Heritage sites of Geirangerfjord (Geiranger) and Bryggen (Bergen). But there also were Disney-specific excursions that no other cruise line can offer, such as "Frozen's" Anna and Elsa posing for pictures at a Norwegian Village museum in Ålesund and a visit to a Viking village to meet with a chieftain and Norse families.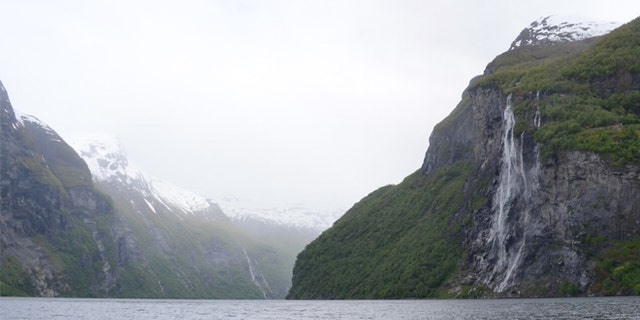 All cruise lines charge extra for these shore excursions, but they greatly enhance your experience in a destination like Norway, so you really must factor them into the cost of your cruise. The Disney-exclusive options cost more than standard excursions ($359 per person for the "Frozen" experience in Ålesund), but they are not essential. There are plenty of less expensive options, such as a walking tour of Bergen, which costs only $55.
A note on what to bring: Expect cold, wind, rain and possibly even snow, so plan accordingly. Leave the tropical shirts and Bermuda shorts behind. It's a summer cruise, but it's Norway's summer. We packed wind and rain protection and were just fine for the shore excursions.
On ship entertainment
Disney Cruise Line's exceptional entertainment and kids' programming centers on the company's characters and animated movies. Even the stage shows feature songs from the Disney catalog. But if you need a break from the Mousertainment, you'll find non-Disney cabaret performers in clubs and lounges around the ship.
For these European sailings (as well as the Alaskan sailings on the Disney Wonder), Disney has added many "Frozen" elements, including meet-and-greets with Anna, Elsa and Olaf; a "Freezing the Night Away with Anna, Elsa and Friends" deck party; three "Frozen" numbers and effects in the "Disney Dreams … An Enchanted Classic" stage show; and multiple screenings of "Frozen." (On one day, the back-to-back-to-back showings ran from 3:45 p.m. to 10:30 p.m.)
Judging from the roar of the crowd when Elsa appeared at the "Freezing the Night Away" deck party, Disney knows what its audience wants. "It was a great way to meet the characters," said Amy Roberts of Kansas City, Kan. "Our daughter Sophia (age 6) didn't want to leave the dance floor at the deck party, and she loved all the snow effects."
But you don't have to be a "Frozen" fanatic to appreciate what the cruise offers. Todd Phelps of Orlando, Fla., said he always wanted to see the fjords, and "'Frozen' was a bonus."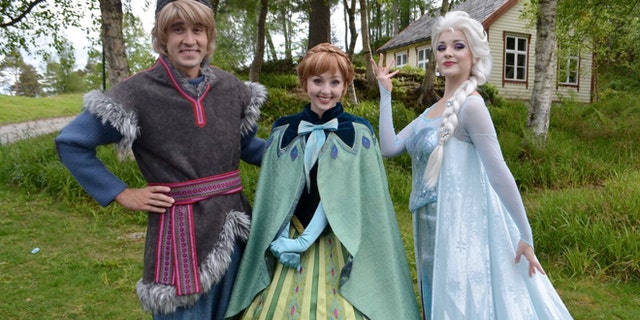 The ship and rooms
Disney Magic, the oldest of the four ships in Disney's fleet, underwent an overhaul in late 2013 that updated its features and amenities, including restaurants, entertainment and staterooms. The cabins on Disney ships are designed with families in mind and are a bit larger than standard cruise ship staterooms. They're equipped with two bathrooms (one has a toilet and sink and the other has a shower and sink). But even with the slightly larger rooms, any cruise ship cabin is a tight squeeze for a family of four, so keep that in mind for this weeklong voyage.
Food and Beverage
Another thing that sets Disney cruises apart is its "rotational dining" schedule. We rotated through three restaurants – Animator's Palate, Carioca's and Lumiere's – and because the waitstaff followed us to each location, the servers got to know our tastes and preferences. There's also a buffet restaurant (Cabanas) for breakfast, lunch and dinner, and there are quick-service options (burgers, chicken fingers, pizza, etc.) on the pool deck for snacks or meals. Finally, there's Palo, an Italian-inspired, adults-only fine dining restaurant that serves brunch and dinner at an upcharge of $25 per person plus gratuity. In general, the Disney Magic's food was high quality, and the offerings at Palo were by and large exceptional. (My wife sent her steak back, but the problem was rectified in minutes.)
The Norwegian Fjord sailing also offered "regionally influenced" cuisine on the menu. We sampled Bergen fish soup with cod dumplings (a miss), rosemary rack of lamb (a hit) and Jarlsberg cheese and carrot soufflé (mixed response). A Nordic themed dinner experience included dill-marinated shrimp, smoked trout, stuffed cabbage roulades and Norwegian pancakes, in addition to items with "Frozen" character names such as Olaf's white chocolate dome. The regional offerings were a nice way to get a small "taste" of Norway. The serving staff was incredibly attentive to our family's needs, and dinners were always a highlight of our experience.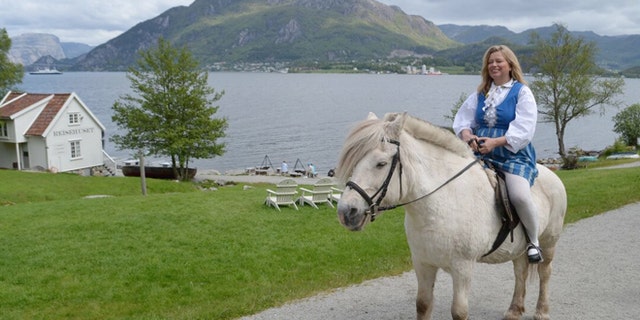 Overall, our cruise struck a nice balance between Norway's natural beauty and history and the fictional world of Disney. While there were moments when the "magic" seemed staged, the warmth and friendliness of the crew and Norwegian people were more than genuine.