Disneyland revoking annual passes of those caught reselling souvenirs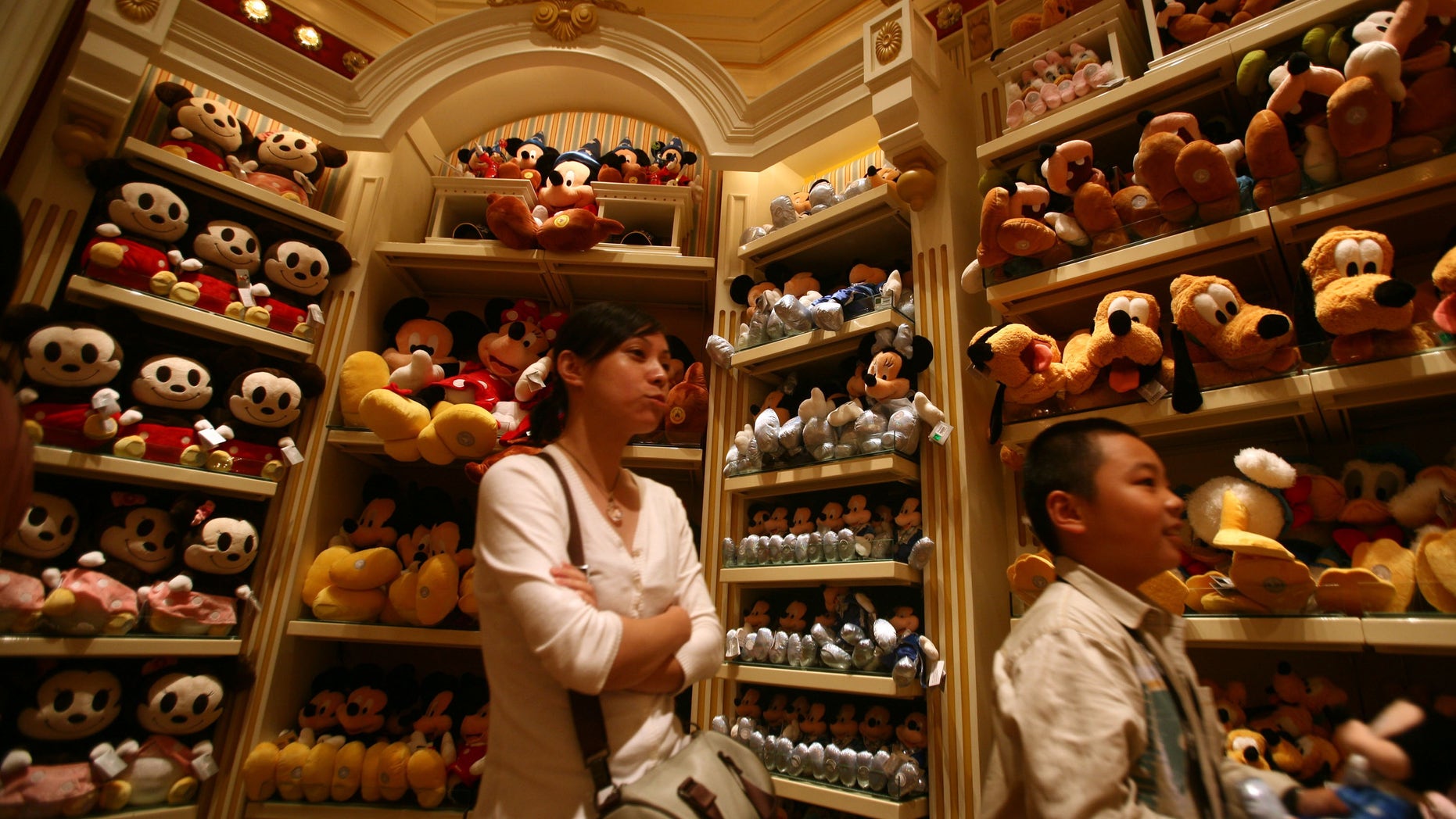 Mickey Mouse is not here for your side hustle.
Disneyland is revoking the annual passes of members they consider "personal shoppers" — visitors who use their pass holder discounts to buy collectible merchandise while visiting the theme park and then resell it, typically at a higher price.
DISNEYLAND UNVEILS LIMITED-EDITION ROSE GOLD CHURRO
Disney is aggressively trying to stop this secondary market by going after those that partake in the process, who the park says are preventing other guests from enjoying the Disneyland merchandise, and which violates the terms and conditions of the annual passport.
"Such benefits and discounts are for personal use only and may not be used for any commercial purpose including, without limitation, to obtain or purchase items or services with the intent to resell such items or services," the terms and conditions state.
The annual passes, which cost from $729 to $1,149, allow users to receive a 10 to 20 percent discount off merchandise in the park. Disneyland claims several are taking advantage of this discount to buy in-demand items for less, and then selling them online.
"Park Rules and Annual Pass Terms and Conditions are in place to help protect the experience for all of our Guests," Disneyland representative Liz Jaeger said in a statement to Fox News.
The products that are hit the hardest are usually limited-edition and limited-supply merchandise.
According to a report by the OC Register, Disneyland customers are not as bothered by "personal shoppers" as they are by "flippers" — people who buy large quantities of short-supply, desirable items and then sell them on auction sites. Disneyland is particularly concerned with "flippers" are the park told Fox News they prevent other customers from purchasing select Disney products.
THIS DISNEYLAND LIMITED-EDITION TREAT IS SO POPULAR, PEOPLE WAIT HOURS IN LINE FOR IT
"Personal shoppers are not the problem. Flippers are the problem," Rose Keiser said. "A flipper is going to go to the park and walk out with 10 (collectible popcorn) buckets."
The collectible popcorn buckets are among the limited-edition items that Disneyland releases in limited quantities, like the Toy Story bucket that created major lines at the park.
The problem with personal shoppers and flippers has turned into an international issue, with people selling hard-to-find items from Disneyland Paris and Tokyo online.
According to the report, Disneyland tracks down potential personal shoppers and flippers through social media.
Samantha Cudnohufsky, of San Diego, said her account was revoked after Disney personnel found a social media account of her showing merchandise for sale.
FOLLOW US ON FACEBOOK FOR MORE FOX LIFESTYLE NEWS
Cudnohufsky told the OC Register that the park has canceled her pass for one year but she still has to make the membership payments.
"They're not stopping the payments," Cudnohufsky said. "I still have to make my payments or they will send me to collection. It's about $71 a month."
It is unclear if annual pass holders at Disney World or other Disney parks are also being revoked.