Disneyland employees aim to put living-wage ordinance on California ballot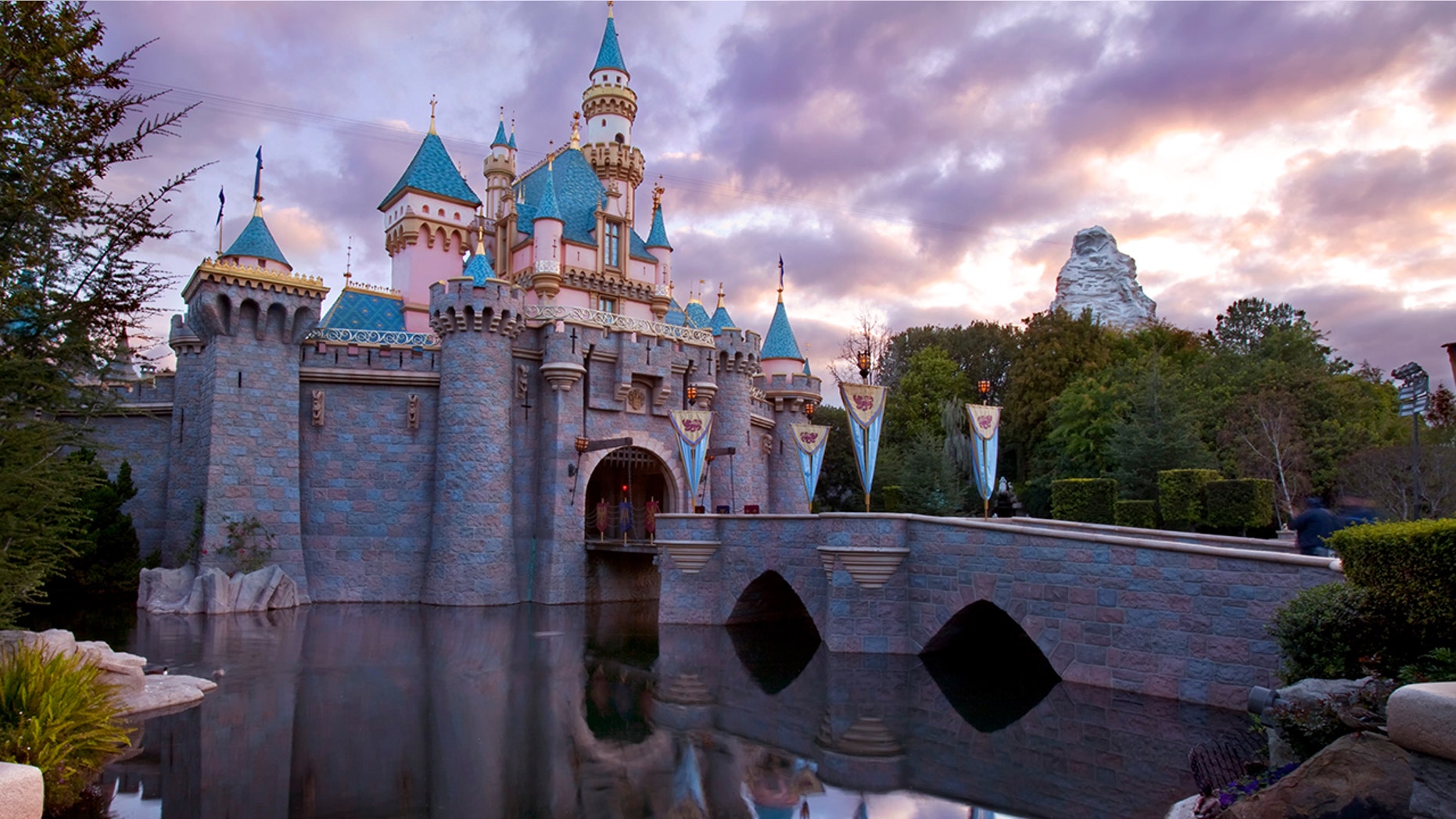 Unions representing Disneyland employees have announced they've collected enough signatures to move forward with a plan to make the Walt Disney Co. pay workers better wages.
The 11 unions, which formed a coalition to fight the matter, say they plan to present a petition with around 20,000 signatures to the city clerk's office in Anaheim, Calif. Tuesday, in order to get a 'living wage' measure on the local ballot, the Los Angeles Times reports.
The coalition first proposed the ballot measure in March, after a survey came out revealing that almost three-quarters (73 percent) of Disneyland employees who responded "do not earn enough money to cover basic expenses every month."
MCDONALD'S CUSTOMER TAKES BAT TO DRIVE-THRU WINDOW AFTER BEING DENIED BISCUITS AND GRAVY
If the signatures are verified, the measure will appear on ballots in November. If passed, Disney and other large employers that accept city subsidies would have to adopt a minimum wage of $15 an hour by Jan. 1, 2019, and increase workers' salaries by $1 an hour every year through 2022.
Once wages reach $18 an hour, future raises would be based on cost of living, according to the Times.
Disneyland Resort is Anaheim's largest employer and has about 30,000 workers. Disneyland spokeswoman Suzi Brown previously said that the average annual wage paid to full-time, hourly employees in 2017 was approximately $37,000, which includes union and non-union employees and the tips that some workers earn.
Brown disputed the survey, claiming it didn't accurately reflect the reality of most Disney employees. "This inaccurate and unscientific survey was paid for by politically motivated labor unions and its results are deliberately distorted and do not reflect how the overwhelming majority of our 30,000 cast members feel about the company," she said.
FOLLOW US ON FACEBOOK FOR MORE FOX LIFESTYLE NEWS
The Anaheim Chamber of Commerce plans to campaign against the proposed living wage ordinance, claiming it would deter developers from building new hotels.
"It definitely will kill some construction projects already planned," Todd Ament, chief executive of the Anaheim Chamber of Commerce, told the Times.
In order to make it on the ballot, the coalition needed to collect 13,150 signatures from Anaheim voters, the Times reports.