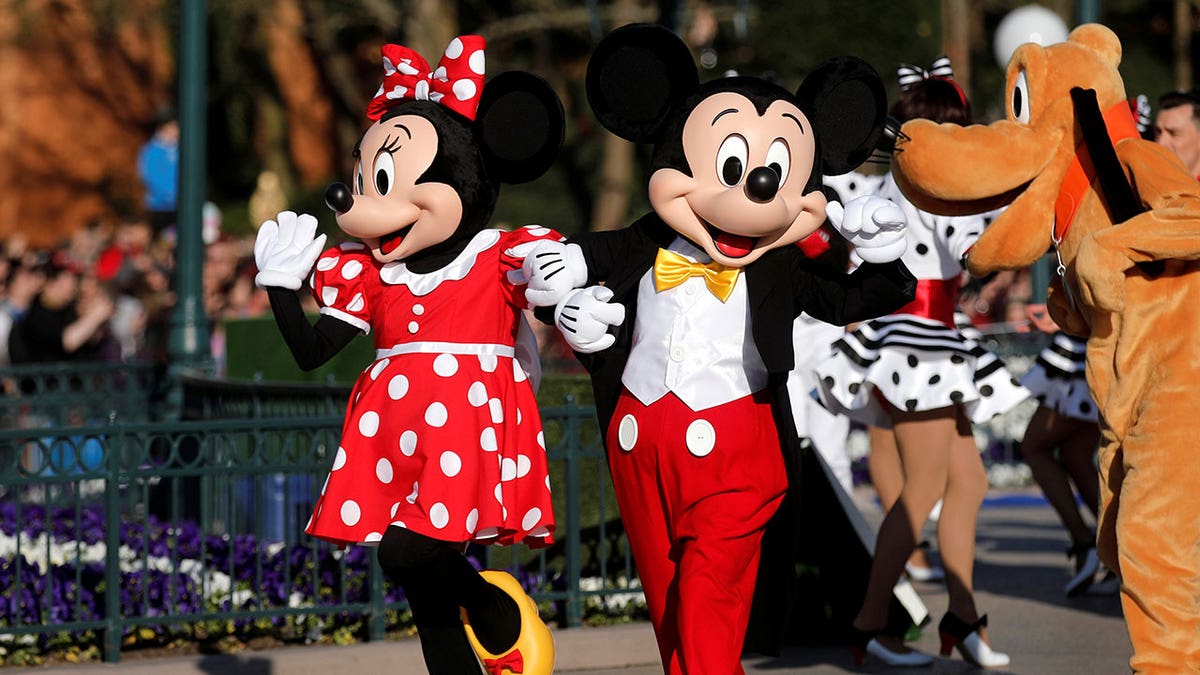 If you're content with a photograph and a quick hello from Minnie Mouse when visiting Disneyland, prepare to be blown away on your next visit to the parks. That's because for the first time ever, Disney's characters are speaking — yes, actually speaking — directly with park guests.
In an unexpected debut at Disney California Adventure this past week, a new "talking" Minnie Mouse, Mickey Mouse and Donald Duck engaged park-goers in conversation, turning a standard meet-and-greet into a full-fledged interactive experience.
Instead of a hug and a wave, the three shared a tale of meeting lions on a safari, then prompted Disneyland visitors to share their best "roar" before posing for a photograph together pretending to scare like a lion.
Hearing Minnie Mouse tell stories, Mickey Mouse ask questions, and Donald Duck greet guests in his unforgettable scratchy voice proves a revolutionary take on character experiences at the parks — and one that has never existed quite like this before.
More From Travel + Leisure
This isn't the first time Mickey Mouse has held a conversation. At Walt Disney World, a responsive "talking Mickey" appears at Magic Kingdom's Town Square Theatre, where he engages mesmerized fans in full conversations, tells jokes, and does magic tricks in multiple languages.
But Mickey's appearance alongside a chatty Minnie Mouse and conversational Donald Duck, however, marks the first time Mickey has spoken with friends. And it's a true debut for a loquacious Minnie and Donald.
Talking Mickey, Minnie and Donald are currently being tested at the parks, with no appearances yet scheduled for the trio's return. When the three do appear in the park again — and permanently — it will undoubtedly change the way character meet-and-greets occur forever.