Disney villains have their night at Mickey's Not-So-Scary Halloween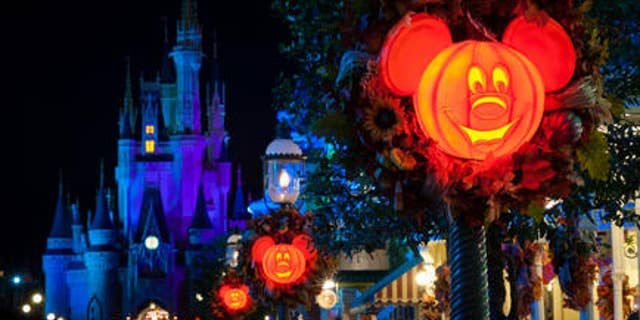 NEWYou can now listen to Fox News articles!
The threat of Zika virus reportedly isn't keeping visitors away from Walt Disney World in Orlando. In August, Disney announced it would be handing out free bug repellant in its Florida parks as part of a new mosquito prevention program. A spokeswoman for Disney told FoxNews.com that park attendance continues to be strong this fall with "no real impact on cancellations or future bookings."
There have been no confirmed cases of Zika virus in Orlando and ticket sales for Magic Kingdom's premiere fall event-- Mickey's Not So Scary Halloween Party-- indicate a few bugs aren't keeping Disney diehards from enjoying candy corn ice cream and meeting evil villains.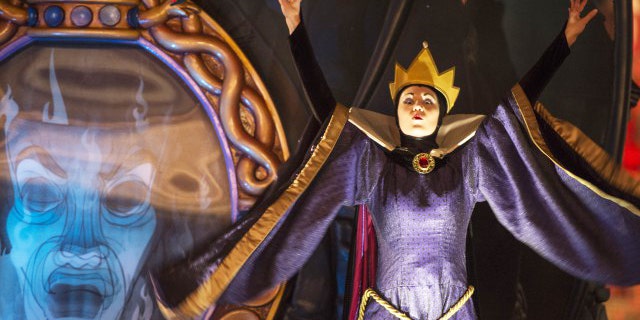 Like Halloween events at other Orlando parks, Disney's fall fete is an after dark spooky event. Magic Kingdom stays open from 7:00 p.m. to midnight for ticket holders. It runs 29 nights from Sept. 2nd to Oct. 31 (several nights are already sold out). But unlike other theme park events geared towards adults, Disney transforms the park with friendly Halloween garlands and grinning jack o' lanterns-- not gory goblins-- while pumping the scent of cotton candy through Magic Kingdom grounds.
The party is just as the name describes, "not so scary" and is advertised for all ages. "It's truly is a family affair like most Disney things are," says Don Mussil from mousesavers.com says, "You have an opportunity to be scared or not to be scared. It's not the sort of scare fest you see nowadays where characters are running after you with chainsaws."
During the Halloween event, Disney's villains also get their time to shine. Kim Anwar, owner of Magic Family Getaways, calls it the "'Comic-Con' Disney's villains for their fans."
Planning a Disney trip this fall? Here's what you can't miss.
1. Trick-or-treating. Throw on your spookiest, Disney-approved costume-- normally the park bans those in costume 14 and older--and trick or treat your way through Magic Kingdom treat stations scattered throughout the park. Allergic to peanuts? No problem. Disney has plenty of allergen-free options, too. Shannon Albert from WDWprepschool says the candy is a big attraction for the kids but advises parents to wait til the end of the night, "That way you aren't carrying around a big bag of candy and the cast members tend to be more generous because they want to hand out all the candy at the end of the night.
2. Look out for evil villains. The party is the only time of year to spot live villians roaming around the park. Be on the lookout for Maleficent, Oogie Boogie and Lady Tremaine aka Wicked Stepmother from "Cinderella." These famous baddies show up on stage, in the parades and at park meet and greets.
Don't worry if your little ones don't like to be scared because Disney says they usually sandwich the villians between two kinder characters. But the sightings of rarely seen characters does bring on long lines. To avoid them, "Line up first for characters," says Tom Bricker of disneytouristblog.com, noting that lines will form even before the party official starts at 7 p.m. But, two sets of characters will start saying hello before the party is underway: The Seven Dwarfs and Jack Skellington and Sally from "A Nightmare Before Christmas."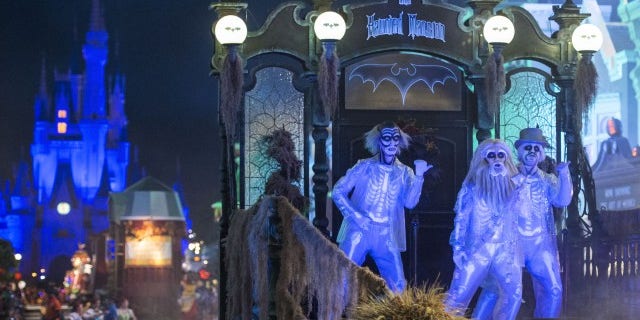 3. Mickey's "Boo-to-You" Halloween Parade. The parade happens twice a night with floats featuring characters like the Headless Horseman, pirate floats with Captain Hook and Captain Jack Sparrow, classic characters outfitted in costumes as well as Vanellope von Schweetz from "Wreck It Ralph" who ushers in the candy this year. The "Boo to You" parade song is a classic but can drive some people batty. "The song will get stuck in your head for sure" says Doobie Moseley from laughingplace.com "and the Haunted Mansion section has a memorable surprise that ends up being everyone's favorite."
4. "Hocus Pocus" Villain Spelltacular. The mischievous Sanderson Sisters are back in the mortal world this fall. The Spelltacular, based on the 1993 movie starring Bette Midler and Sarah Jessica Parker, takes place on the stage in front of Cinderella's castle. The production stars the witches, Winifred, Mary and Sarah who, with the help of some Disney villains use their magic to create a magical potion to cast a spell on the audience. There's a whole host of villains to be seen including Dr. Facilier, Maleficent, Cruella de Vil, Jafar and the Evil Queen from
"Snow White."
5. Happy HalloWishes Fireworks: Halloween themed Fireworks explode in the sky high up above Cinderella's Castle while spooky Halloween melodies blast on the loud speakers. This is the Happy HalloWishes Fireworks show and nobody does fireworks better than Disney. Don't worry though if you didn't get a ticket for the party the fireworks can be seen and heard at various hotels within the Disney properties such as at the California grill atop of The Contemporary Hotel.
Mickey's Not So Scary Halloween Party requires a separate admission ticket. Prices start at $72 for little kids and $79 for older kids and adults.