Disney villain Ursula 'beheaded' at California theme park in ride malfunction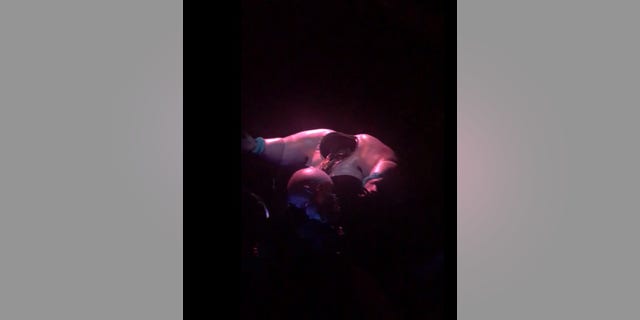 An animatronic Ursula at Disney's California Adventure terrified ride-goers on Sunday when the villain literally lost her head.
In the theme park's "Little Mermaid" ride, Ursula typically sings along to the Disney classic, "Poor Unfortunate Souls," with the iconic movie's animatronic cast.
But park visitors were left stunned over the weekend after the character's head fell off and was left hanging from cables.
Twitter user @dizzzymissy posted a video of the frightening sight, which she said caught her "off guard because Disney is usually so critical over things like this."
A voice in the video, which the Twitter user told the Huffington Post was her brother, is heard shouting that Ursula was "broken."
The visitor said that right after the ride ended, "we were ushered out along with everyone else, and the employees looked very concerned. Many people had seen Ursula decapitated, including kids who understandably were upset."
"It was a pretty freaky thing to see," she said.
A video posted to YouTube shows how the Ursula Animatronic is supposed to appear in "Ariel's Undersea Adventure."
Ursula's beheading apparently wasn't the only one Disney theme parks saw this weekend.
Twitter user @HOPAJUL posted photos of a pirate in Disneyland Paris' "Pirates of the Caribbean" ride with his head also seemingly hanging by some threads.