Disney transforming Epcot into 'Star Wars' Death Star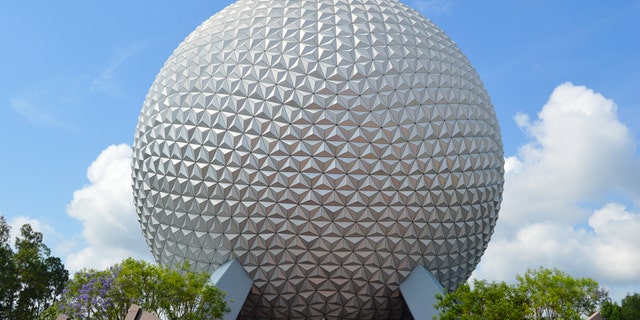 On Monday, Walt Disney World is turning Epcot's Spaceship Earth into the "Star Wars" Death Star to celebrate the upcoming debut of the "Rogue One: A Star Wars Story" movie.
According to ClickOrlando.com, Disney will utilize digital projections to transform the iconic structure of Epcot into the Death Star spaceship. "Rogue One: A Star Wars Story" debuts in theaters Dec. 16.
While the event has been filled with eager fans who quickly snagged all available slots, the spectacle will be shown live via the #DisneyParksLIVE stream on the Disney Parks Blog Monday at 10:25 p.m. ET.
Twitter user Chris Alston shared an image of Epcot and the Death Star:
Disney officials have not announced if the temporary transition of Epcot into the Death Star will be a one-time event or if it could become a regular attraction throughout the holiday season.
But it's not the first time the company changed Epcot for a night. In 2013, it became Mike Wazowski of "Monsters, Inc."
In addition to the transformation of Epcot to the Death Star, Disney will provide updates and news regarding upcoming "Star Wars" experiences at Hollywood Studios. The theme park already has Star Wars Launch Bay and other attractions, but the focus is now on an entire land dedicated to the "Star Wars" franchise.
More from TravelPulse
Why are Cruise Vacations Popular With Millennials?
Chinese Shipbuilder Begins Building Stationary Titanic Replica
14 Awesome 2016 Celebrity Travel Instagrams