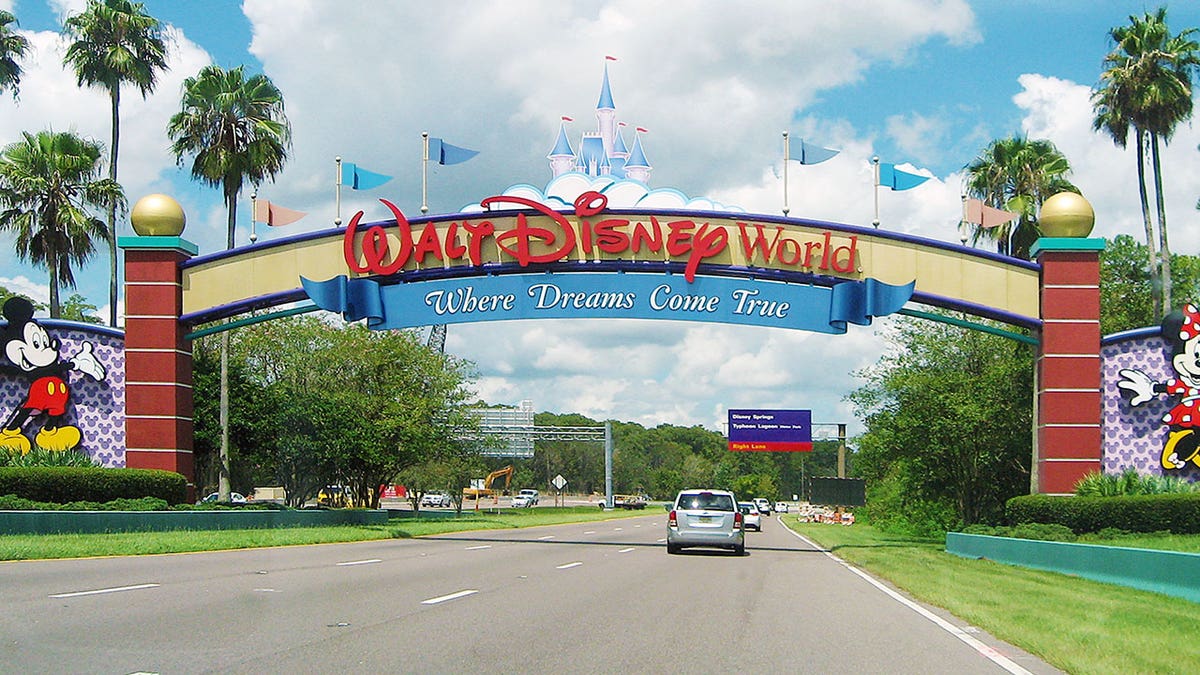 Disney has started updating the security policies at several of its resorts in Walt Disney World.
Guests staying at one of the three monorail hotels – the Grand Floridian, Polynesian and Contemporary resorts – near the Magic Kingdom have already experienced the tighter security policies, which include the removal of the "Do Not Disturb" door sign. The markers have been swapped out for "Room Occupied" signs that will alert maintenance and staff that guests are currently in their rooms, but will not stop Disney staff from coming in.
DISNEY WORLD SLAMMED FOR 'HORRIBLE' ANIMATRONIC TRUMP THAT 'LOOKS LIKE JON VOIGHT'
The sign accompanies another new policy that requires Disney employees to enter each hotel room at least once a day to ensure "the safety and security of guests and property," Walt Disney World News Today reports.
Under the old rules, employees would pass by rooms marked with the "Do Not Disturb" sign. However, now Disney says "the hotel and its staff reserve the right to enter your room for any purpose including, but not limited to, performing maintenance and repairs or checking on the safety and security of guests and property."
Though guests will no longer have the option to keep staff out, the company assures that its guests will be given notice prior to entering the room by knocking and announcing that they are coming in, WDWNT reports.
Some have reportedly hypothesized that the tightened security measures are a response to the Las Vegas shooting at Mandalay Bay that claimed the lives of 58 people earlier this year. According to WDWNT, the monorail resorts have similar vantage points into crowded areas. However, Disney officials have not made any statement as to why they are introducing the new policies.
FOLLOW US ON FACEBOOK FOR MORE FOX LIFESTYLE NEWS
The changes are expected to roll out to other Walt Disney World Resort Hotels in the coming weeks, but some Disney guests are already balking at them.
"We bought a motor home when I retired because of all the security issues," a Disney guest told the Associated Press. "Like, you never know when somebody can come in your room when you're not in your room."