Designer digs: Hotel rooms created by fashion A-listers
New York Fashion Week is upon us once again but if you can't make it to the City that Never Sleeps to hob-knob with models, you may want to consider a trip to one of these designer destinations.
Fashion designers have lent their keen eye for color, pattern and trend-setting to put together some of the most elegant and unusual hotel rooms around.
Whether you prefer the bold printed look of a Diane von Furstenberg wrap dress or the over-the-top glitz of Versace, these luxurious stays will keep you well rested so you can be sure to stay at the top of your fashion game.
1. Grand Piano Suite by Diane Von Furstenberg - Claridge's, London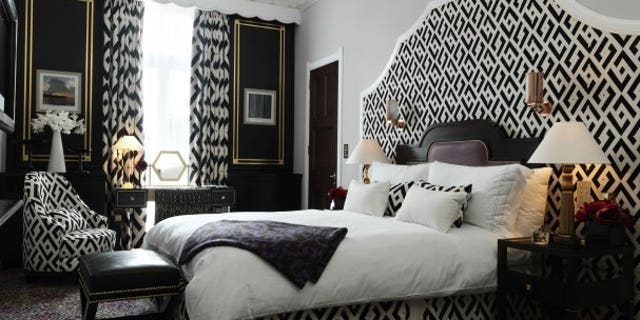 With bold prints and a timeless style that never shies away from color, Von Furstenberg's eponymous line has become a staple for ladies who lunch and fashionable lovers around the world. Bold patterns adorn the Grand Piano Suite in London, which has two bedrooms, each boasting king size beds. The large entertaining suite is designed for a fashionable host or hostess with mostess with a grand piano and fireplace.
2. Armani Hotel Dubai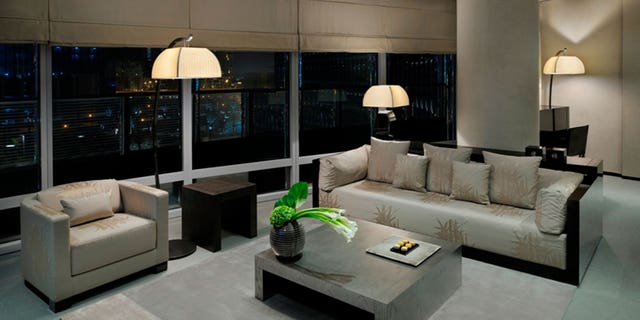 Like a perfectly tailored Armani suit, the world's first hotel designed by Giorgio Armani boasts clean lines, accessibly soothing colors and minimalist sophistication. The elegant hotel is located in one of the towers of the Burj Khalifa, one of the world's tallest buildings, so staying here brings new meaning to haute couture. Indulge in a day at the spa or take a shopping adventure through custom Armani sweet, flower shop and of course, clothes shops.
3. Palazzo Versace - Queensland, Australia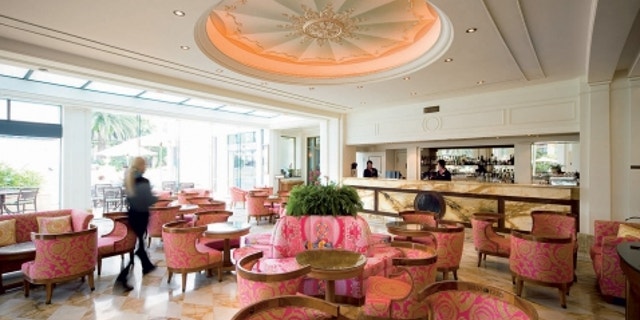 Gilded over-the-top colors and sumptuous fabrics cover every corner of this palatial Australian hotel. Designed by Donatella Versace, the rooms here all bear the distinctive mark of her opulent style. If the dizzying patterns get to be overwhelming, just take a day on one of the country's most beautiful beaches.
4. Dior Suite, The St. Regis New York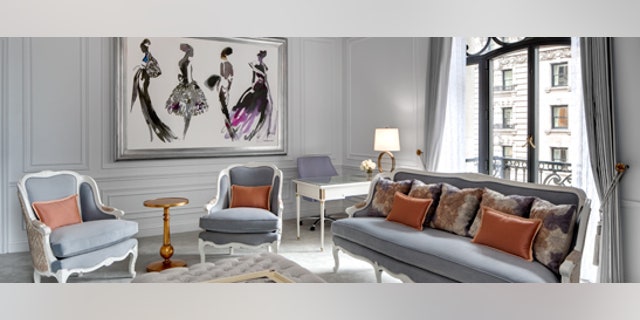 Though the French design house has partnered with different hotels around the world on designer digs, the version at St. Regis in New York City is one of the most well known. The Dior Suite here is adorned with fabrics in soothing grays and purples, akin to the fashion houses muted, yet traditional style. If Dior isn't really your style the hotel has a range of luxurious designer options to choose from including a Tiffany themed suite, Bentley Motors and the Northern-Italian styled Milano.
5. Oscar de la Renta Resort Boutique - Punta Cana, Dominican Republic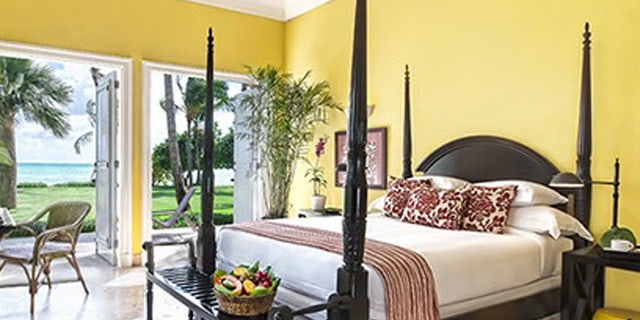 Little know fact: Oscar de la Renta, who is best known for dramatic evening wear and elegant wedding dresses, originally hails from this beautiful Caribbean island. This boutique resort, which boasts individual residences with up to four bedrooms, is decorated with the designers touches and offers guest a chance to shop at his namesake boutique on the property. Though the bright colors and easy-breezy feel of the resort may be a far cry of de la Renta's runway looks, the attention to decor detail and interior fabrics used ring true of the classic designer's taste.
6. Symphony Style Hotel Kuwait (formerly Hotel Missoni)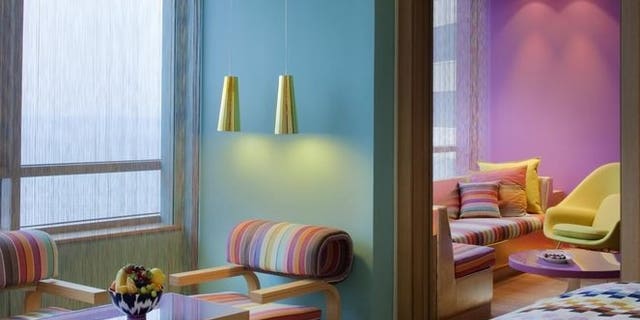 Though the name of this luxurious property has changed, the decor in the lavishly patterned rooms has not. Originally conceived by the Missoni family, the hotel rooms at this Middle Eastern resort were designed to emulate a comfortable stay in a family residence-- albeit a very beautiful one. Zigzag patterned rugs, microstripes and playful hues can be spotted all over the hotel but the effect is decidedly inviting, not overwhelming.
7. Hôtel du Continent by Christian Lacroix, Paris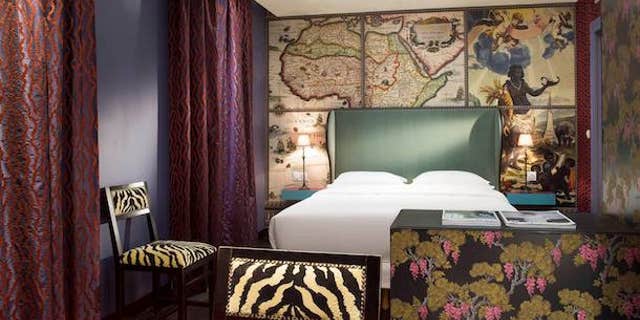 The French master has adorned many hotel rooms in Paris with his signature style, but the Hotel du Continent marks the first-ever collaboration for an entire property. If you're dramatic (some may even say zany), over the top, sensational, and decidedly never boring, then a stay here might be just up your alley. Sure, not everyone appreciates the effect of floral wallpaper with zebra skin chairs..but there's always room at the Marriott for those who lack imagination.