'Demonic' child throws 8-hour tantrum on Lufthansa flight in viral video
Most frequent flyers have been seated near a crying toddler at some point during their travels, but very few have been forced to endure the same "nightmare" as Shane Townley.
Townley, an artist from New York City, was one of the unlucky passengers who shared an 8-hour Lufthansa flight from Germany to New Jersey with a "demonic" tantrum-throwing child who screamed throughout the whole trip, according to viral footage Townley shared on YouTube.
RUDE PASSENGER BOOTED FROM DELTA FLIGHT FOR 'SCREAMING' ABOUT SITTING NEAR BABY
"Watch as this kid runs and screams throughout the entire flight while the mother does little to nothing to stop him," wrote Townley. "[Three]-year-old on a 8-hour flight from Germany to Newark NJ. He never quits!"
In Townley's video, which has since amassed nearly one million views on YouTube, the young boy can be seen screaming, crying and standing up in his seat before the plane even departs. And just before takeoff, Townley said the child's tantrum took a turn for the "demonic."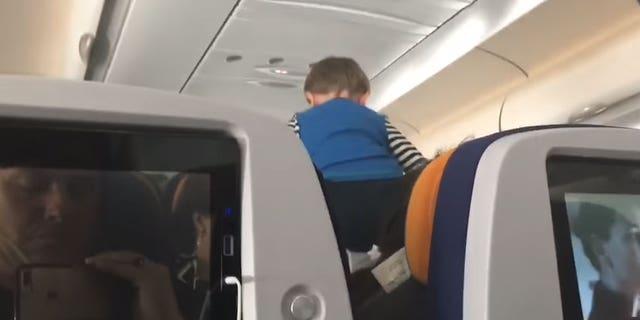 'INTOXICATED' WOMAN CHARGED WITH ASSAULTING JETBLUE CREW, TOUCHING MALE PASSENGER
The boy's mother allegedly tried to calm her son with an iPad, but a flight attendant can be heard telling the woman that the plane's WiFi wasn't available prior to takeoff.
At around an hour into the flight, a passenger in Shane's video can be seen covering her ears as the child continues to scream and run around the plane. The rest of the footage documents the child's bloodcurdling cries for each of the following seven hours, along with the boy's subsequent screaming fit upon landing.
A source for the DailyMail suggested that the child may suffer from a disability which may have contributed to his in-flight behavior, but it's unknown whether that's the actual case.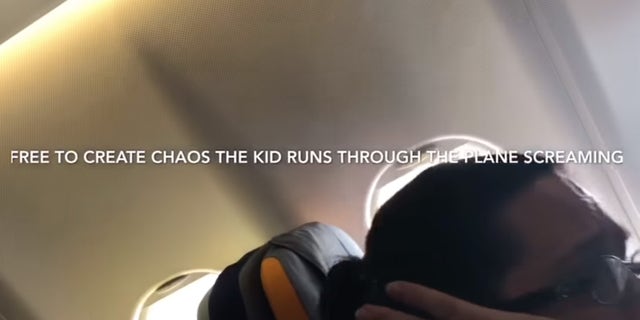 "That was a nightmare," one of the passengers can be heard saying while disembarking the aircraft. "Eight hours of screaming."
FOLLOW US ON FACEBOOK FOR MORE FOX LIFESTYLE NEWS
Townley has since confirmed to U.K.'s DailyMail that he had not filed a complaint with the airline concerning the incident, which took place in Aug. 2017.
Lufthansa, too, has stated the rest of the passengers were "understanding of the situation."
"Our crew worked around-the-clock to de-escalate the situation, tend to all passengers and assist the mother," the airline told DailyMail. The airline declined further comments due to the "individual's medical privacy."