Delta's 'dating wall' is helping people lie in their Tinder profile pictures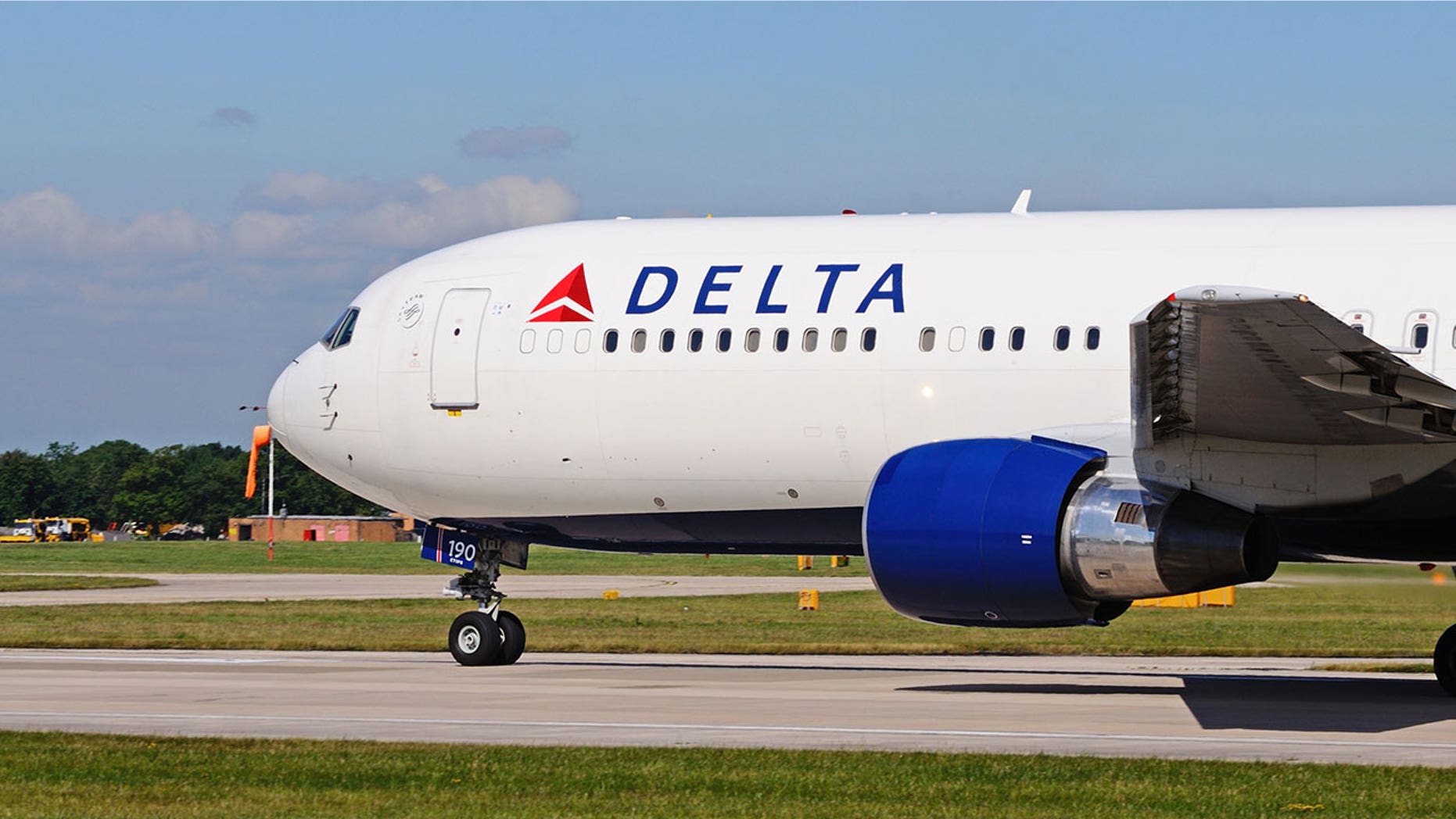 Delta Air Lines wants to be your wingman — a slightly dishonest wingman, but a wingman nonetheless.
The Atlanta-based airline has recently teamed up with Tinder to transform the exterior of Brooklyn building into a "dating wall" covered in worldly murals depicting nine different Delta destinations. According to a press release, the idea is for Brooklynites to snap photos near the murals, upload them to their dating profiles, and trick unsuspecting Tinder dates into thinking they're more well-traveled than they actually are.
FAMILY SUES DELTA OVER SMACKING PHONE FROM KID'S HAND
"Until you take the trip, we'll help you fake the trip with these backdrops," the mural reads in large black letters.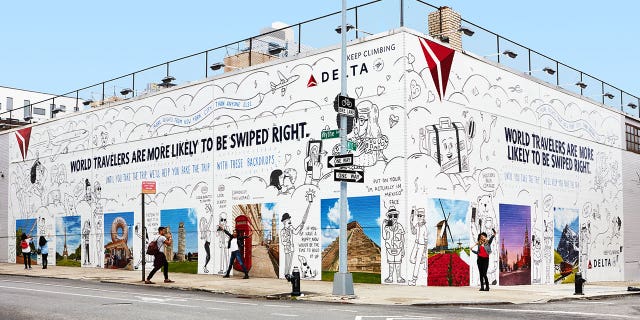 In fairness, the murals themselves aren't lifelike enough to completely fool Tinder users — each has been painted directly onto a brick building, and it shows — but Delta is hoping it's enough to convince a potential date that travel is a huge hobby.
"According to singles research, 1 in 3 singles ranked travel as a top priority in 2017, and singles who show a love for travel are more likely to be swiped right," claims Delta in a statement obtained by Fox News. "So this summer, Delta and Tinder are offering New York singles an opportunity to snap profile pictures that will make you look like a jet-setter via a series of painted walls on display on Wythe Avenue in Williamsburg, Brooklyn."
Included among the "destinations" on Delta's wall are: the United Kingdom, which is represented by a red telephone box and Big Ben; Italy, and the Leaning Tower of Pisa; France, with the Eiffel Tower; Russia, showing Red Square; The Netherlands, complete with roses and a windmill; Switzerland, represented by a cable car at the base of the Alps; Mexico, with a temple at Chichen Itza; Hawaii, with a double rainbow overhead; and California, as seen near Randy's Donuts.
If Instagram is to be believed, plenty of people are taking advantage of the #DeltaDatingWall:
Delta says that each mural, too, was designed by New York Times illustrator Andrew Rae.
FOLLOW US ON FACEBOOK FOR MORE FOX LIFESTYLE NEWS
The airline has also placed another large mural — the second in its Painted Wall Series — a few blocks away at the site of Brooklyn's weekly Smorgasburg food festival. That one, however, was designed by the Hide York Kids art studio, and simply encourages patrons to "go where your food is from."