Delta tightens requirements on service and support animals amid increased incidents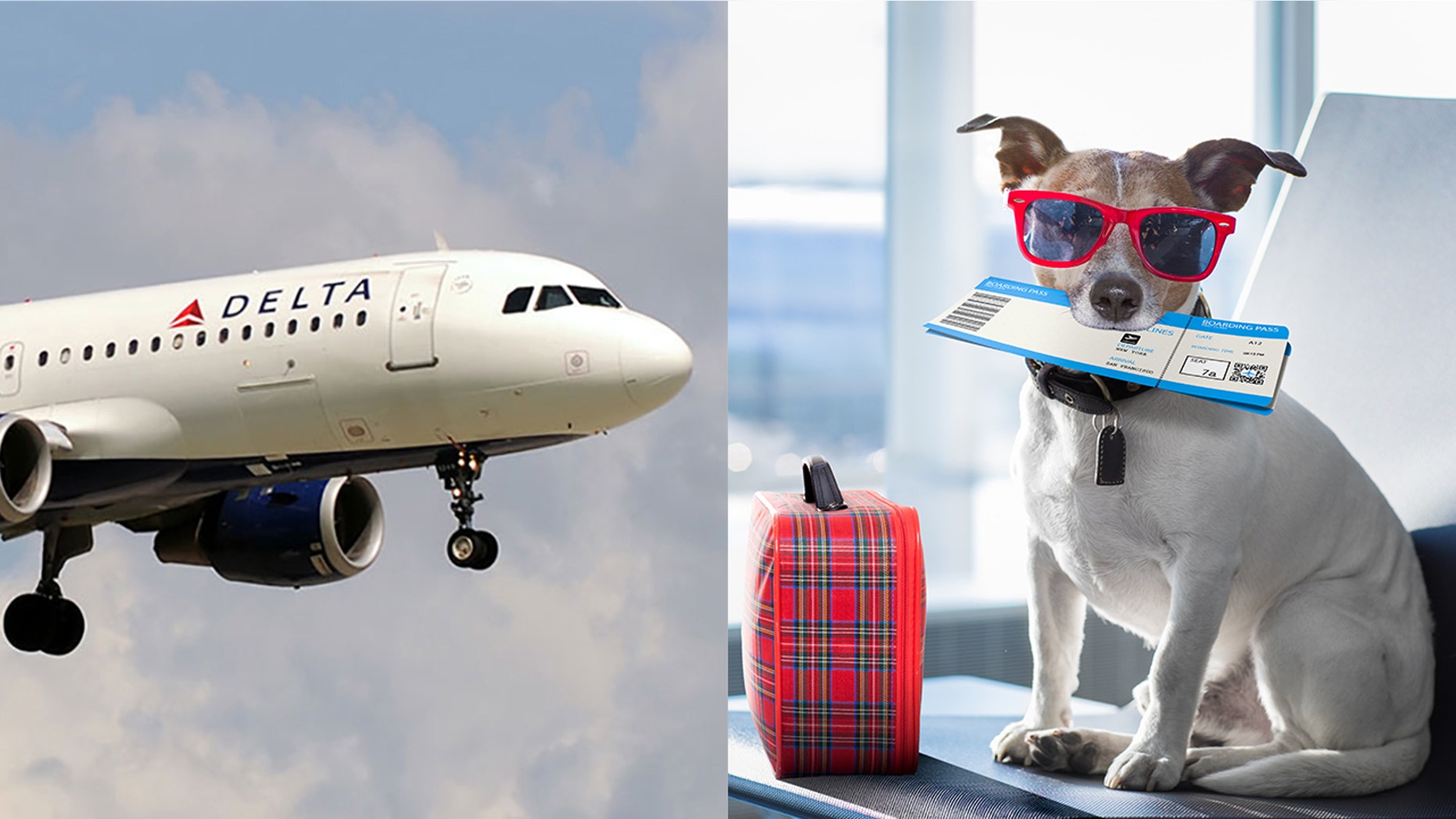 Delta Air Lines announced new strict guidelines for bringing service and support animals onboard, citing customer abuse of the policy and a rise in animal-related incidents.
The updated regulations, which will go into effect March 1, will require those wishing to travel with a service or support animal to provide special documentation. Customers must show a current signed veterinary health form or immunization record for the animal 48 hours in advance, as well as a signed letter by a doctor or mental health professional and proof the animal can behave while in the cabin.
'CRAZY CAT LADY' SHARES HILARIOUS 'BIRTH' ANNOUNCEMENT THAT GOES VIRAL
The airline carries around 700 service and support animals daily and have seen an "84 percent increase in reported animal incidents since 2016, including urination/defecation, biting and even a widely reported attack by a 70-pound dog," which they note is uncommon behavior for properly trained working animals, according to a statement.
While Federal Regulation requires the airline to permit service animals to accompany passengers with disabilities in their seat, Delta said they've seen a wide variety of unlikely animals on board, including comfort turkeys, gliding possums known as sugar gliders, snakes, spiders and more.
"Untrained animals that have been misidentified as service and support animals are regularly reported to occupy seats, stretch across the aisles and move throughout the cabin during flight, often without restriction," the statement reads.
Delta will not permit animals such as hedgehogs, ferrets, insects, rodents or anything with tusks, horns or hooves as emotional support animals.
FOLLOW US ON FACEBOOK FOR MORE FOX LIFESTYLE NEWS
In order to make the process as smooth as possible, Delta is creating a Service Animal Support Desk to verify documentation prior to a customer's arrival at the airport.