Delta suspends employee who cursed at customer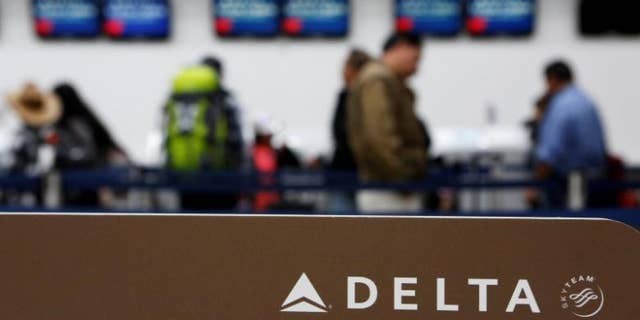 A weary Delta staffer at Portland International Airport who cursed at a passenger trying to collect his luggage has been suspended, KGW is reporting.
Ruhul Amin of Honolulu told KGW that his Delta flight was delayed twice as he tried to travel to Portland, Ore. on Feb. 11. Though Amin was relocated to a Hawaiian Airlines flight, his luggage was checked in early, and ended up on a Delta flight to Portland. The 37-year-old scientist, who holds a Ph.D in electrical engineering, had traveled to attend the annual Ocean Sciences Meeting.
THAI BEACH BANS TOURISTS, CITING 'CRITICAL' DAMAGE TO CORAL REEF
After touching down at the Washington state airport, Amin went to retrieve his bags around 10 p.m. when a Delta employee exploded with frustration as Amin tried to explain what had happened. He began recording the interaction and shared the video to Facebook and YouTube, where it has since been viewed over 19,000 times.
'SERIOUS ACCIDENT' AT HEATHROW AIRPORT LEAVES 1 INJURED, 1 DEAD
WARNING: Video contains explicit language.
"You can take my f---ing picture if you want to, a--hole," a male Delta representative tells Amin, as an equally exasperated female staffer talks on the phone, evidently trying to reach a supervisor.
Delta returned Fox News' request for comment on the matter with the following statement, and confirmed that the staffer in question has indeed been suspended.
"The actions displayed by this employee do not in any way reflect the standard of customer service and professionalism we expect from our employees. This conduct is unacceptable and we have reached out directly to the customer and apologized," they said.
FOLLOW US ON FACEBOOK FOR MORE FOX LIFESTYLE NEWS
Further, Amin told KGW that a Delta spokesperson called him on Feb. 12 to apologize and offer a $200 voucher, in addition to locating the missing bag and transporting it to the Portland hotel where he is staying. The spokesperson also left him a voicemail asking if he would call them back to give them more information about the incident.