Delta and American Airlines CEOs say they won't make seats smaller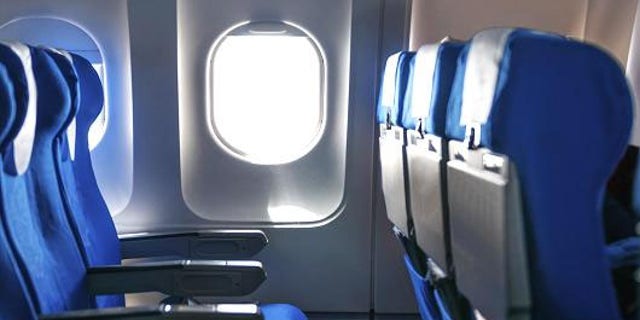 The CEOs of Delta and American Airlines said their coach seats will not get any smaller.
In an interview with the Wall Street Journal Delta Air Lines CEO, Ed Bastian, and American Airlines CEO, Doug Parker, were asked to sit in the coach section of the respective carrier's planes. Both men, around six feet three inches tall, snuggled into the cramped quarters and told the Journal that the seats will not be getting any smaller – though they did defend their lack of legroom by saying if people want more space, they can pay for it.
'INCREDIBLE SHRINKING AIRLINE SEAT' FORCES FAA TO RECONSIDER REGULATING SEAT SIZE
"The customers that really value additional space have a lot more options on us," Parker said to the Journal.
Both CEOs claim they frequently travel in coach. Bastian said he imposed a month-long policy that all director-level employees at Delta had to ride in coach for trips under three hours.
Parker said he flies in coach routinely – though conceded that it's usually after first class is already booked.
NEW UPRIGHT AIRPLANE 'SEATS' WOULD ALLOW FOR 'ULTRA-HIGH DENSITY' FLIGHTS, MANUFACTURER SAYS
"I feel what our customers experience," Parker told the Journal.
Legroom for Delta and American is among the tightest, adhering to airline standards of 31 inches. Southwest and JetBlue boast 32 and 33 inches, respectively.
Though Delta and American CEO's will not "continue to push" smaller seats and more packed rows, the fate of legroom on another major carrier, United Airlines flights is unknown.
FOLLOW US ON FACEBOOK FOR MORE FOX LIFESTYLE NEWS
United Airlines CEO, Oscar Munoz, refused to participate in the coach-seat interview.