Delta Air Lines to stop flying large pets as checked luggage next year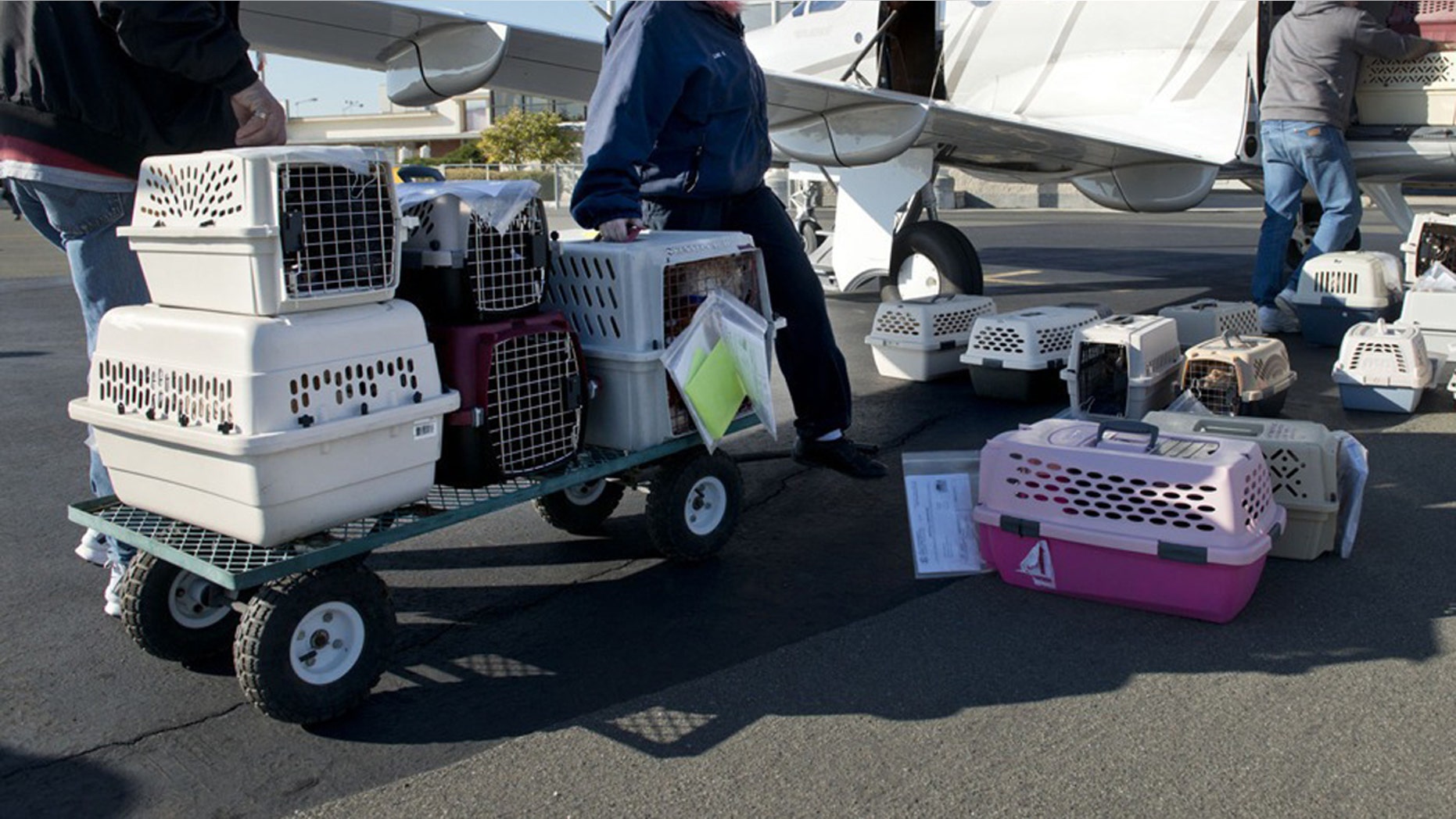 Delta Air Lines Tuesday announced that it will no longer accept pets as checked luggage starting March 1, 2016.
The move comes after the Atlanta-based airline faced years of criticism for pet deaths and injuries while the animals were in the care of the carrier. According to Department of Transportation figures, there have been 302 pet deaths on major U.S. airlines in the past 10 years, with Delta accounting for 74-- the most of any carrier.
"This change will ultimately ensure that we have a high-quality, consistent service for pets when their owners choose to ship them with Delta Cargo," said Delta's senior vice president of airport customer service and cargo operations Bill Lentsch.
Starting next March, large pets will have to be shipped via Delta Cargo—a substantially costlier option than checking a bag.  Prices range from $193 to over $1,400 depending on kennel size and destination. Shipping via cargo also involves additional planning and is less convenient than picking up a pet crate at baggage claim.
The service includes close monitoring by customer service teams during their travel and while at airports, pets are handled in temperature-controlled holding areas and vans. Also, Delta Cargo enlists professional kenneling services if overnight stays are required.
Cargo itineraries must be reserved separately from airplane tickets and can not be booked until 14 days from scheduled departure date. Pets are not guaranteed to be shipped on the owner's same flight—or even a similar schedule. Owners also need to go to a Delta Cargo location—separate from an airport's checked luggage carousel area—to pick up pets.
There is one notable exception to the policy. Per Delta, "Members of the military with active transfer orders will be allowed to transport a pet as checked baggage. Additionally, Delta will continue to accept service and emotional support animals that comply with federal regulations including proper documentation."
Delta has gradually been working to reduce the number of pet deaths and injuries over the years. Three years ago, the airline stopped allowing pets as checked luggage during the summer and does not allow snub-nosed cats and dogs as checked baggage any time of the year, according to the Atlanta-Journal Constitution.
Pets that are small enough to fit under the seat will still be eligible to travel as carry-on.
United and American still allow pets to travel as checked luggage. But Southwest and Virgin America no longer allow pets to travel as checked baggage.