Cruising for deals: Best vacation discounts for active military members and veterans
Those who currently serve in the military and retired servicemembers deserve a real vacation where they can kick back, relax and sail to paradise-- without breaking the bank. This summer, several cruise lines are offering special discounts for the brave men and women who work tirelessly to protect the U.S.
Whether you want to sail the turquoise waters of the Caribbean or investigate the unspoiled beauty of Alaska, here are some of the industry's best deals that cater just to those who serve:
Carnival Cruise Lines
Carnival makes it easy to find and book special rates for both active and retired military members. Using an online calendar, travelers can view available dates, destinations and starting military rates. Vacation packages start at just under $300 for four-day Caribbean cruises from Miami or Charleston, S.C.
Military cruisers also receive a reduced required deposit of only $49. Some Carnival cruises also allow military personnel to book up to three other cabins at the same rate, as well as upgrade the room location at no charge.
CONGRESS INTRODUCES LEGISLATION TO PROTECT CRUISERS' SAFETY, RIGHTS
Disney Cruise Line
Military families or grandparents traveling with children and grandchildren may want to opt for a Disney cruise. Disney's family-favorite cruise line travels to the Caribbean, Alaska, Europe, the Panama Canal and other destinations, and offers a military rate on select cruises.
The discounted rate is extended to all retired and active military personnel-- or their spouses-- but is limited to one stateroom per individual. The qualifying person, or spouse, must be on the cruise to receive the rate. To see cruises that offer military discounts, visit Disneycruise.disney.go.com.
Princess Cruises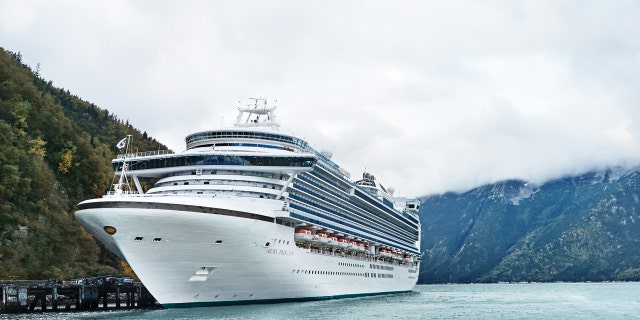 Instead of a discounted rate, those who serve receive cash back on any Princess cruise, any time of year. Qualifying passengers include veterans, as well as active, retired or disabled military members, may get hundreds to spend on board, based on the time at sea.
Eligible cruises will receive $50 spending money for cruises of six days or less, $100 for seven to 13-day cruises or $250 for cruises 14 days or longer. The money may be used for dining aboard the ship, spa treatments, gifts and souvenirs, or on shore excursions for guided tours of one of the ship's destinations.
Victory Chimes
For a more intimate experience, the Victory Chimes, a National Historic Landmark vessel, welcomes military personnel and veterans to sail down the coast of Maine aboard their 40-person historic schooner at a 25 percent discount.
On their three- and six-day cruises, passengers not only learn how to help sail the vessel, but they'll explore Maine's scenery, wildlife and many fishing villages along the way. The Victory Chimes is the largest passenger schooner in the U.S. and it's image is featured on every Maine state quarter.
Royal Caribbean International
Fans of Royal Caribbean can enjoy a military rate on selected sailings around the world. The cruise line provides discounted pricing, which varies by itinerary, to both active military personnel and veterans. There are specific identification and other requirements available for review on RoyalCaribbean.com but the military rate is also available for any guest staying in the qualifying individual's stateroom.
FOLLOW US ON FACEBOOK FOR MORE FOX LIFESTYLE NEWS
Membership Program Discounts
Joining programs designed for the military can also net deals on cruises (among other types of vacations) and make booking simpler. Veteran's Advantage, for example, is a $60 per year program for active and retired military that pre-qualifies members and works with companies to provide discounts for them. The program provides deals on many different cruise lines, including Holland America, Windstar, Norwegian Cruise Line and Regent Seven Seas. Members may book through the Veteran's Advantage website to secure the special rates.
Alternately, military personnel who are members of USAA, which provides financial services for retired military and those currently serving, have access to a variety of travel benefits. These include special deals with every major cruise line plus river cruises in the U.S. like Avalon, Viking and Celebrity Cruises. USAA spokeswoman Rebekah Nelson tells Fox News that they even guarantee members will get the best cruise price possible.