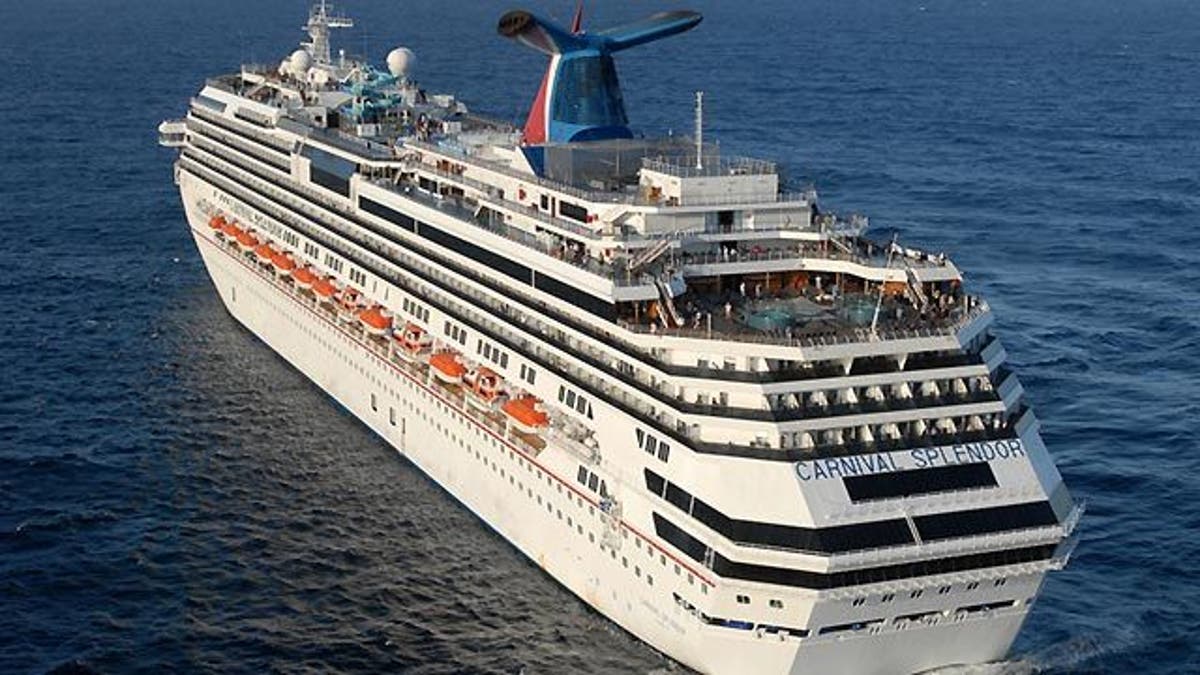 Taking a cruise is now so popular during the cold winter months that follow the holidays that cruise lines coined a name for that time period: "Wave Season."
The popular notion that you will get a good cruise bargain if you wait until Wave Season to book a cruise is partially true, but if you want an even better cruise bargain -- and the best selections of ships, itineraries and staterooms -- then the time to book that winter cruise is right now.
National Cruise Vacation Week, which runs from Oct. 22 through Oct. 29, is an annual industry-wide sales event organized by the Cruise Line International Association, an organization in which all of the major cruise lines are members.
Virtually every cruise line you have ever heard about is offering various bargain incentives to book a cruise this week. Let's take a look at a few of these bargain offers:
The best discounts for 2013 from Princess Cruises are for the 14-day Panama Canal voyages. Balcony staterooms are reduced from $2996 to $1896, inside cabin prices are slashed from $2246 to $1296. Next best discounts are on the 14-day Hawaii cruises. Balcony staterooms normally priced at $2690 are now just $1694; interior cabins are reduced from $1790 to $1094.
Princess' 12-day Greek Isles cruise prices show balcony staterooms discounted from $3029 to $2479 and interiors cabins reduced from $2129 to $1779. Seven-day Caribbean cruises offer balcony cabin discounts from $1184 to $784, and inside staterooms are cut from $784 to $584. Alaska seven-day cruises for the 2013 season show balcony cabins reduced from $1544 to $1344.
Carnival is the most successful cruise line, and this year it is also offering the steepest bargains for seven-day Caribbean cruises. For this special cruise week, from October 21-27, the line is offering free upgrades (up to two categories) to previous Carnival cruisers plus a 50 percent reduction is the cost of placing a deposit.
Three-day cruises are priced as low as $149 per person (inside) and $309 (balcony staterooms); Four-day sailings start at $169 to $429 for suites and five-day cruises are as low as $239 per person (inside) and $499 (balcony staterooms). Six-day sailings start as low as $319 (inside) and $529 (balcony) and seven day cruises are just $329 per person (inside) and $599 (balcony staterooms).
Unlike the other cruise lines, Carnival is pushing bargains on cruises closer in; sailing as soon as this November and December. These are true "last-minute cruise bargains" but the cruises scheduled for January and February and not much more expensive.
My top recommendation for Carnival is to see the line's newest ship, Carnival Breeze, by booking the six-day Caribbean cruise selling for as little as $369 (inside) or $579 (balcony staterooms). These prices are only good for the December 9 cruise, with other dates priced 30 to 50 percent higher.
If you are not familiar with Azamara Club Cruises then you should make the effort. This small cruise line has only two ships that hold a mere 700 passengers apiece. They fill the tiny niche known as "Upscale Cruises" which generally offer all of the amenities and culinary excellence of luxury cruise lines, including outstanding cuisine and personalized service, but on very port-intensive itineraries and at lower prices.
Even better, for 2013 Azamara is expanding the items included in the cruise fare. Guests now get complimentary beer, wines and spirits during bar hours. Each cruise will have a special experience called an "AzAmazing Evening" where every guest will be treated to a special nighttime event in one of the ports of call (beginning with the 2013 European season). The line already includes wine and beer with dinner, free shuttle service in ports and staff gratuities in the cruise fare.
For Cruise Week, Azamara is adding $500 onboard credit for suites, $400 credit for veranda staterooms and $300 credit for oceanview staterooms.
If you like Azamara, be sure to also look into Oceania Cruises, which also offers similar itineraries and amenities, but also has two beautiful, brand new ships with added features and finery.
Cunard Lines – operating the grandest ocean liner in the world, Queen Mary 2, has Cruise Week discounts that include a $300 credit per stateroom and upgrades to balcony staterooms on the line's signature trans-Atlantic crossings. The April 26 westbound crossing from New York to Southampton, for example, is priced at $1345 for a balcony stateroom.
Here are other Cunard itineraries on sale aboard the three Cunard ships:
--Iberian Highlights, 19 April 2013 - 12 days aboard Queen Elizabeth; Balcony fares from $2,599
--St. Petersburg & Baltic Explorer, 1 May 2013 - 14 days aboard Queen Elizabeth; Balcony fares from $3,599
--Transatlantic Crossing (Westbound), 26 April 2013 - 7 days aboard Queen Mary 2; Balcony fares from $1,345
--Fjords & Waterfalls, 19 May 2013 - 7 days aboard Queen Elizabeth; Balcony fares from $1,799
--Mediterranean Delights, 7 July 2013 - 13 days aboard Queen Victoria; Balcony fares from $3,499
Other Cruise Lines
These three cruise lines are just examples of the discounts you can expect during Cruise week. Almost every cruise line will have discounts of its own – so if you are interested in a winter cruise now is a good time to call your travel agent or go online.
Without getting too cruise-wonky, the reason this is an excellent time to book a January or February cruise is because final payments for these cruises just came due (90 days ahead of the sail date). That means a possible influx of newly available last-minute cabins which the cruise lines must sell at any price.
All cruise prices quoted are per person, double occupancy. There may be additional charges for taxes or fees.