Cruise lines continue to cancel departures from China amid coronavirus outbreak
More cruise lines have canceled scheduled departures from China amid the ongoing coronavirus outbreak, which has killed at least 132 people and sickened nearly 6,000 across the globe. Over 50 million people remain on lockdown in 17 Chinese cities.
The luxury Seabourn Cruise Lines has canceled the Seabourn Ovation's Feb. 3 call in Xiamen following the updated travel advisory from the U.S. Centers for Disease Control (CDC) to a Level 3 for the region. Instead, officials for the Seattle-based, Carnival Corp. subsidiary have rerouted the ship to stop in Sandakan, Malaysia, on Feb. 10, a spokesperson told Fox News on Wednesday.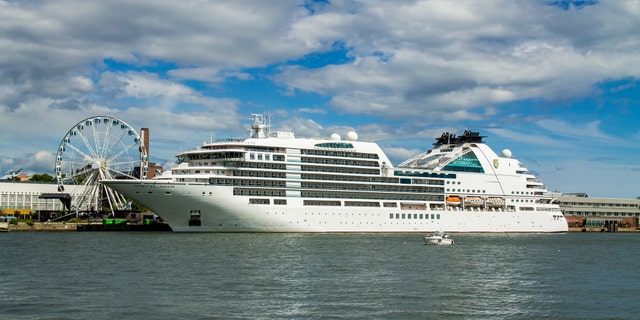 ACTRESS, HUSBAND SUE PRINCESS CRUISES OVER ALLEGED BEDBUG INCIDENT
Likewise, Asia's Star Cruises has suspended operations for its SuperStar Gemini ship in Xiamen, Cruise Critic reports. Affected passengers can either receive a full refund or rebook a new cruise trip. Boarding has also been suspended for passengers and their "close contacts" living in Wuhan or the Hubei province for the foreseeable future.
"We apologize for any inconvenience caused and we thank you in advance for your kind understanding and support in light of these unforeseen circumstances," company officials said in a statement, per Cruise Critic. "Star Cruises would like to reiterate that it maintains the highest preventative hygiene and sanitation standards on board its fleet and is committed to safeguarding the health of all guests and crew."
Meanwhile, although the Norwegian Cruise Line reportedly has not canceled the Norwegian Jade's sailing from Hong Kong on Jan. 30, according to the Miami Herald, the company has introduced "non-touch" temperature screenings for passengers departing from Chinese ports. Guests with a temperature of 100.4 degrees F or higher will not be allowed to board, while passengers traveling from Wuhan or who have been in the now-quarantined city within the last 30 days will also be denied boarding, according to Cruise Critic.
Spokespeople for Star Cruises and Norwegian were not immediately available to offer further comment on the news.
FOLLOW US ON FACEBOOK FOR MORE FOX LIFESTYLE NEWS
On Tuesday, the U.S. State Department raised its travel advisory from a Level 2 (Exercise Increased Caution) to a Level 3 (Reconsider Travel), citing the "novel coronavirus first identified in Wuhan, China." The State Department has further issued a Level 4 advisory (Do Not Travel) for the entire Hubei province, the capital of which is Wuhan.
The CDC's Level 3 warning to travelers also urges people to "avoid all non-essential travel to China."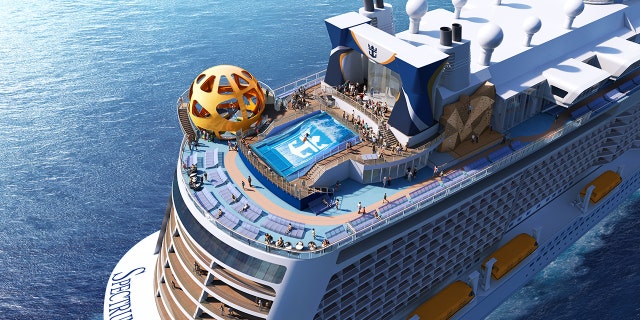 Earlier this week, five other cruise companies have canceled scheduled departures from China amid the ongoing outbreak.
Royal Caribbean, MSC Cruises, Costa Cruises, Genting Cruise Lines and Astro Ocean Cruises have all suspended various trips through the region, as officials expand efforts to contain the viral disease in the Wuhan area.
On Monday, Royal Caribbean spokesperson Jonathon Fishman confirmed to Fox News that the Jan. 27 and Jan. 31 sailings of the Spectrum of the Seas ship from Shanghai have been canceled due to the outbreak. Fishman explained that the Spectrum of the Seas is currently the cruise line's only ship with a home port in China.
"We are working with our guests to provide full refunds for the cancellation. The health and safety of our guests and crew is our primary concern, and we continue to work with the World Health Organization, the Centers for Disease Control, and government health authorities to monitor the situation," Fishman said.
Likewise, the Switzerland-based MSC Cruises called off the Jan. 28 departure of the MSC Splendida ship from Shanghai, a spokesperson for the cruise line told Fox News. Guests booked on the now-canceled cruise can either receive a full refund for their cruise ticket and port charges, or rebook another cruise this year and receive additional onboard credit.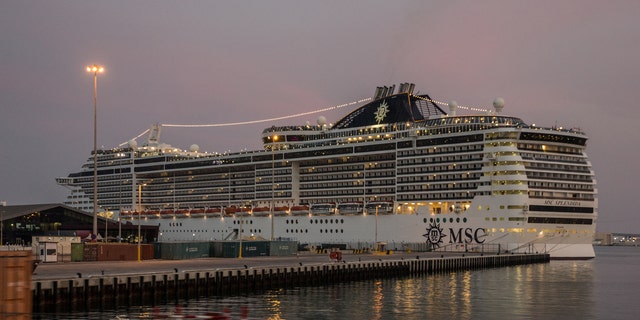 CLICK HERE TO SIGN UP FOR OUR LIFESTYLE NEWSLETTER
As for the Splendida itself, the ocean liner will remain in port from Jan. 28 until Feb. 1.
"We will continue to closely monitor the public health and safety situation in China and are consulting with international and local health authorities, as well as the Ministry of Transport of the People's Republic of China, and strictly follow their advice and recommendations," MSC said in a statement shared with Fox News. "Guests and travel partners have been informed and will be kept abreast of any further changes as the situation evolves."
Meanwhile, the Italy-based Costa Cruises has canceled the following upcoming sailings for four of its ships: the Serena (Jan. 31,) the Atlantica (Jan. 27 and Jan. 31,) the Venezia (Feb. 2) and the neoRomantica (Jan. 30 and Feb. 2.)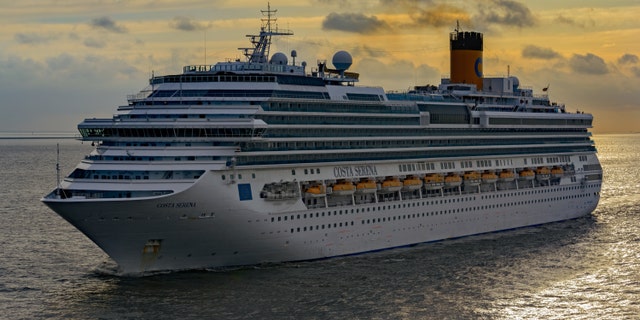 Like MSC, Costa guests affected by the cancellations can receive a full refund or rebook for an alternative cruise and receive an onboard credit, the Express reported.
According to the outlet, after the Venezia returned to port in Shenzhen on Monday, a medical team boarded and evaluated all 4,973 passengers and 1,249 crew members for symptoms of fever and pneumonia.
Four passengers were said to have high temperatures, while 148 passengers who are allegedly residents of Wuhan or had recently visited the now-quarantined city were isolated for a "stricter screening."
"Costa Crociere [Cruises] is dedicated to the health and safety of all guests and crew. We are strictly monitoring the situation of the so-called 'Wuhan Pneumonia' which is causing concern among public health authorities and the traveling public," Costa said in a statement.
"The safety, security and welfare of all guests and crew are our absolute priority has increased health and safety measures as a matter of caution. The company adopts a specific protocol to help prevent the introduction and/or spread of any infectious diseases."
CLICK HERE TO GET THE FOX NEWS APP
In addition, two smaller cruise lines have also adjusted their itineraries in China.
Genting Cruise Lines' World Dream ship canceled its Jan. 26 call at Guangzhou, Cruise Hive reported, while the Genting Dream ship is still set to sail from Singapore on Jan. 27. Though health screenings will be given as a precautionary measure, passengers have the option to cancel their trip for a full refund.
Astro Ocean Cruise's Piano Land liner has also canceled departures from Shanghai due to the outbreak, Seatrade Cruise News reported.
Fox News' Michael Bartiromo and the Associated Press contributed to this report.