Crayola unveils new, brilliant blue color for 24-count crayon box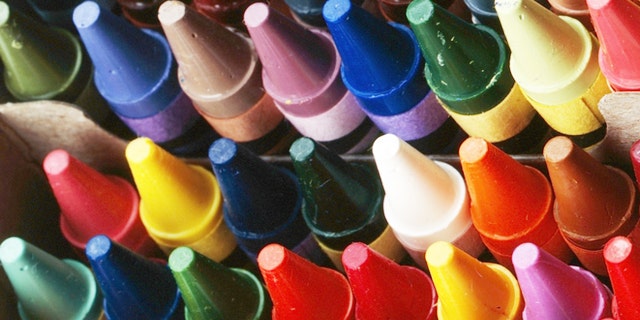 After years cheerfully sitting among its colorful cohorts, Crayola's Dandelion crayon has been replaced by a brilliant blue color that was discovered by Oregon State University scientists accidentally.
Now there's just one problem.
It doesn't have a name.
According to USA Today, Mas Subramanian, an Oregon State University chemist, discovered the color with his then-grad student, Andrew E. Smith. In 2009, the two were heating up various chemicals "in hopes of finding new materials that could be used in electronics." The bright blue shade appeared when Smith removed a mix of compounds from the lab's furnace.
15 AWESOME GIFTS FOR BUSY PARENTS AND KIDS ON THE GO
Currently, the blue shade is known to the scientists as "YInMn"—a nickname derived from the chemical elements that create it: yttrium, indium, manganese and oxygen.
"With the discovery of YInMn brand new pigment, who other than Crayola would be best to bring it to life?" Leena Vadaketh, Crayola's VP of Research & Development, North America, told USA Today.
Despite the fact that Crayola removed a yellow hue from the classic box in March, Vadaketh says the company chose a cool blue hue because consumer polling has consistently demonstrated that blue "has been American's favorite color" time and time again.
FOLLOW US ON FACEBOOK FOR MORE FOX LIFESTYLE NEWS
According to Crayola, the OSU team partnered with the Shepherd Color Company to mix the perfect shade of YInMn blue.
Now Crayola wants its newest addition to ditch the scientific name for a catchier alias, so the polls are officially open to crayon fans. From May 5 to June 2, anyone will have the opportunity to submit name suggestions via Crayola's website. The company will announce the top five color name picks on July 1 and fans will be able to vote again through August.
In September, Crayola plans to reveal the name of the new crayon—and the six grand prize winners behind the top name suggestions will be crowned.