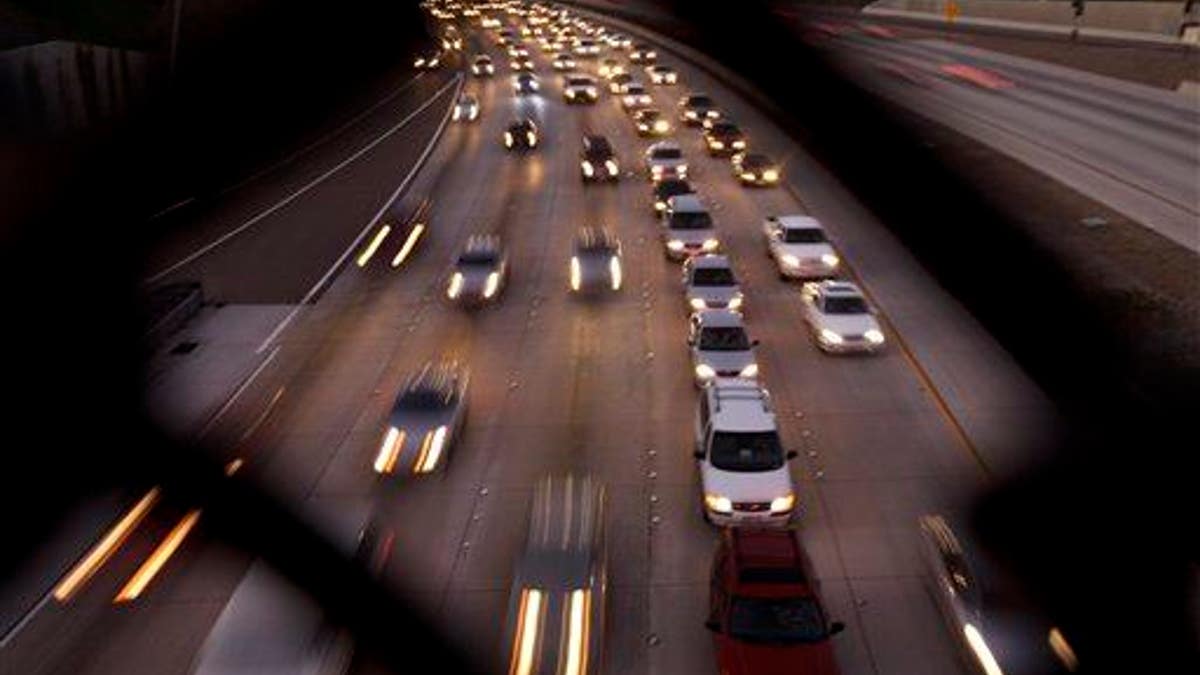 Alaska couple Kelly Tousley and Curtiss O'Rorke Stedman, both 27, vowed at the end of 2014 that they would quit their jobs as a social services worker and English teacher and spend a year traveling the US.
"After four years of being 'professional adults,' we realized we wanted more out of life," they write on their blog, Pay Gas, Not Rent. To afford the dream, they sold almost every possession in their more than 1,000-square-foot rental home and spent about $10,000 turning a 98-square-foot trailer into a livable space, complete with toilet, mini fridge, sink, desk, pullout bed, and lots of hooks for storage.
They left on May 31, 2015, traveling from Alaska to Michigan and from there to at least 13 more states so far. And Business Insider reports that seven months into their journey the couple is not only surviving but enjoying themselves—and is entirely debt-free.
Not every month is equal. Their expenses were low when they spent a good chunk of the fall with family in Colorado, for instance, but they spent thousands getting to and exploring California.
Stedman, a musician who goes by the name "Cousin Curtiss," plays two to four gigs a week to support their adventure, and the couple says it helps that they have no space to put new material possessions.
Stedman admits that they had to learn as they built their new home, which had to hold their two dogs as well: Before this adventure, "the coolest thing that I built to date was a birdhouse in sixth grade," he told Alaska Public Radio at the start of their journey.
Much of what they learned was through YouTube and trial and error, the Grand Valley magazine reports. But while they admit to Business Insider that they're committed to finding real jobs again when the year is up and saving for things like retirement, they'll never stop traveling.
(The tiny house movement has a little secret.)
This article originally appeared on Newser: Couple Touring US in 98-Square-Foot Trailer
More From Newser