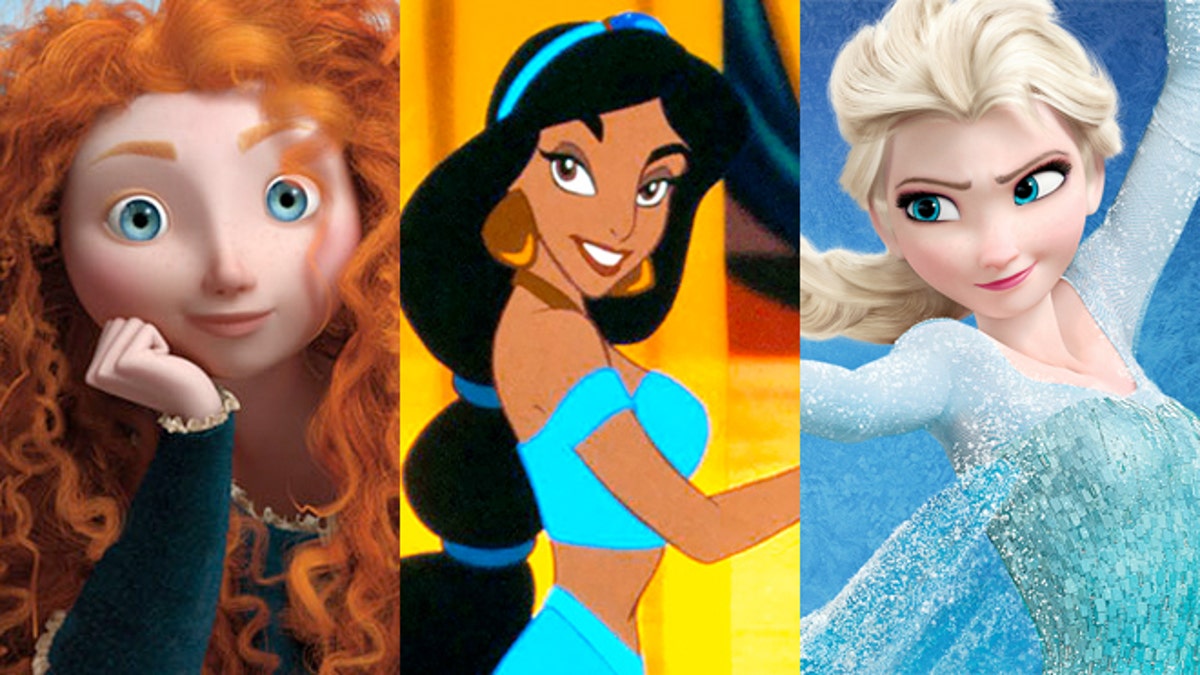 Disney princesses come from different races, even different species, if you count mermaids.
But one California couple believes that heroes or heroines with special needs are underrepresented, and so they're petitioning Walt Disney Studios to create a Disney princess with Down Syndrome.
Keston Ott-Dahl and her wife Andrea are mothers to 15-month old Delaney. The couple keeps a blog DelaneySkye.com which chronicles the experiences of raising a child with Down Syndrome and offers a place for other parents to leave personal stories.
Otto-Dahl calls herself a huge Disney fan and admits that her daughter is "mesmerized" by princesses. But she wants the company to create a new character that special needs children can look up to, reports the Orlando Sentinel.
"I would love for Disney to make in their animated films … heroes, princes and princesses of all abilities so people like Delaney will feel included and more people with have compassion," Otto-Dahl told the Sentinel.
Disney has featured characters with limited abilities like Nemo with his smaller fin, Quasimodo of The Hunchback of Notre Dame.
The petition commends Disney for great storytelling, but Otto-Dahl says there's a lack of characters that represent disabled people:
"Disney does a great job of depicting right from wrong. It has long providing wonderful moral lessons that teach our children to be good people -- but sadly, the company comes up short in one critical area. Its movies have almost no representation of disabled people, those often bullied and looked down upon by their fellow children. What wonderful lessons of diversity, compassion, and acceptance Disney could teach our kids if they promoted disabled characters as heroes and heroines in their beloved movies!"
October is Down Syndrome Awareness Month. The petition was posted earlier this month and to date has garnered over 42,000 of its 45,000 goal. According to the National Down Syndrome Society, one in every 691 babies is born with the chromosomal condition and over 400,000 individuals are living with Down Syndrome in the U.S.
Fox News.com is still waiting comment from Disney.