Couple on Southwest flight partakes in sexual activity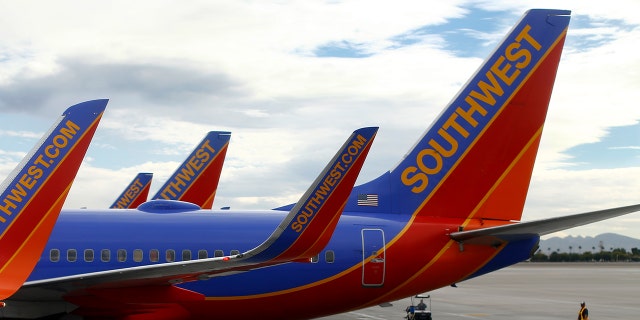 A lot of people talk about wanting to join the mile-high club, but not everyone actually goes for it. However, one couple on a Southwest flight from Atlanta to Las Vegas reportedly didn't hold back, engaging in sexual activity while on board.
"Apparently, they just couldn't control themselves," Michael Oram, spokesman for McCarran International Airport told Fox 5 News. "They were all over each other."
FRONTIER AIRLINES KICKS FATHER AND DAUGHTER OFF FLIGHT FOR 'DISRESPECTFUL REMARKS'
The couple was informed to refrain from such actions while on the flight, but ignored the instructions.
Las Vegas police received reports of the incident aboard flight 3246, which landed just after 8 a.m. Saturday morning.
Police met the couple at the gate but no arrests were made, and the investigation will not proceed, according to Las Vegas Review Journal. In other words, it's fair to say that what happens in Vegas really does stay in Vegas — at least in this instance.
A spokeswoman for Southwest Airlines confirmed the incident in a statement to Fox News, saying "Southwest does not condone this type of activity and we apologize to the other passengers onboard who were potentially exposed to this activity."
FOLLOW US ON FACEBOOK FOR MORE FOX LIFESTYLE NEWS
This certainly isn't the first time someone's been caught engaging in sexual activity mid-air. In June, a video went viral of an engaged man getting a lap dance from a female passenger on a Ryanair flight. The man, who was traveling with his bachelor party, was reportedly sad to leave his fiancé at home for the event, which is why his buddies asked the woman cheer him up.