Coast Guard calls off search for woman who went overboard on cruise ship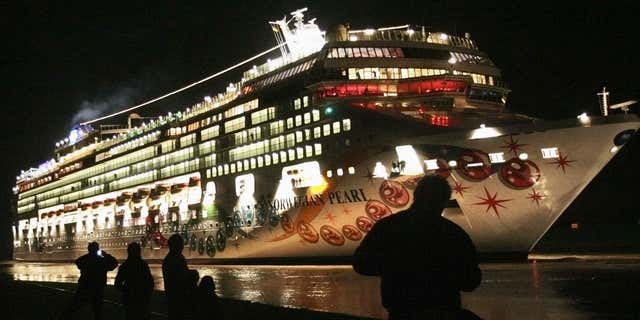 Authorities announced Saturday they have suspended the search for a woman they say intentionally went overboard from a cruise ship that had been chartered for an electric dance party.
The Coast Guard and Norwegian Cruise Line officials said Kaylyn Rose Sommer, 24, of Charleston, South Carolina, went overboard from a deck of the Norwegian Pearl around 7 p.m. Thursday as the ship was about 22 miles off the coast of Cuba.
The cruise line said the ship was chartered for the Mad Decent Boat Party event, sailing from Miami to Cozumel from Wednesday to Sunday. Officials say the woman was observed "intentionally going overboard while the ship was sailing the Yucatan Channel."
The Mad Decent Boat Party released a statement Friday afternoon, according to WSVN-TV.
"We are deeply saddened by the news that one of our guests on our current cruise went overboard on November 12. The Coast Guard is now leading all search and rescue efforts and the ship is en route back to Miami. The safety and security of our guests and the ship's crew is our number one priority, all appropriate safety precautions will continue to be taken for this and all of our events. Our hearts go out to the family and all involved in this incident, and we will continue to support those affected during this difficult time."
Authorities said they had suspended the search after searching more than 600 square nautical miles. Authorities used a Coast Guard C130 to search for the woman, but there was no sign of her.
Sommer is the mother of a 6-year-old girl, the girl's father told WSVN-TV. The child is staying with family and the father said he isn't ready to speak to the media.
The Associated Press contributed to this report.