China unveils plans for series of 'disappearing' bridges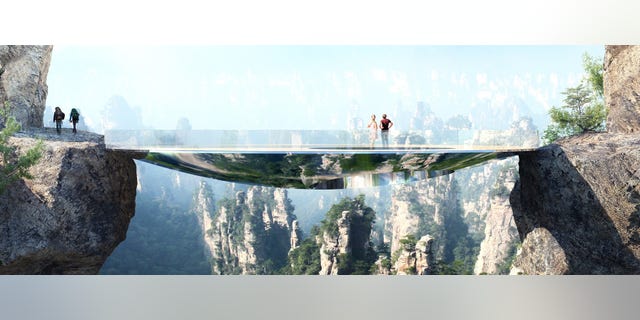 French-born architect Martin Duplantier's most recent design is not for the faint of heart.
Situated along a walking trail in China's famed Wulingyuan region (south-center part of the country), the project, which costs around $5 million, consists of bridges, which will appear in midair, spanning a few of the jagged quartzite sandstone columns. The scenery could not be more picturesque, which is why it was listed as a UNESCO World Heritage Site in 1992.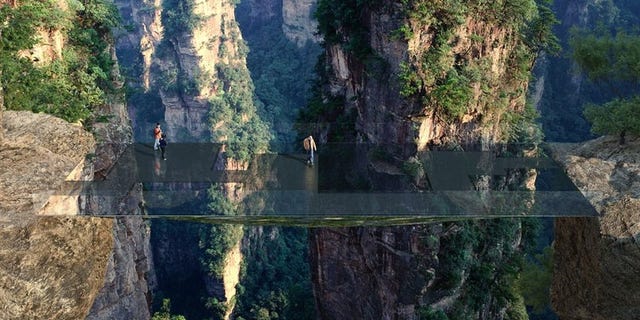 Duplantier's design will make use of such materials as mirrored stainless steel and black stone, which becomes reflective when wet.
This will allow for an optical illusion of sorts, one that reflects all that's below and above the footbridge, in essence, making it disappear into thin air. One of the bridges has a section meant for only the boldest of visitors, as they will be able to lie down on a strong net, all the while looking straight down at the deep void below.
More from Architectural Digest
Tour the World's Most Luxurious Submarine Superyacht
Go Inside a $53 Million Private Jet
Inside Jennifer Aniston's Gorgeous Beverly Hills Home
10 Awesome Hotels in California's Wine Country
10 Hotels with Unbelievably High-End Amenities
Another section of the project will consist of several black stones, which, every seven minutes, will be covered in a thin haze through an artificially produced cloud (made from water nozzles placed on the bridge). Once the mist settles on the bridge, the wet stone will reflect all that's above it.
The project is coming at a time when China is building some of the boldest and most jaw-dropping architecture in the world, such as the Zhangjiajie Grand Canyon Glass Bridge, which closed just 13 days after being open to the public.
There has been no announcement as to when improvements will begin.