China to open world's longest, highest glass-bottom bridge this summer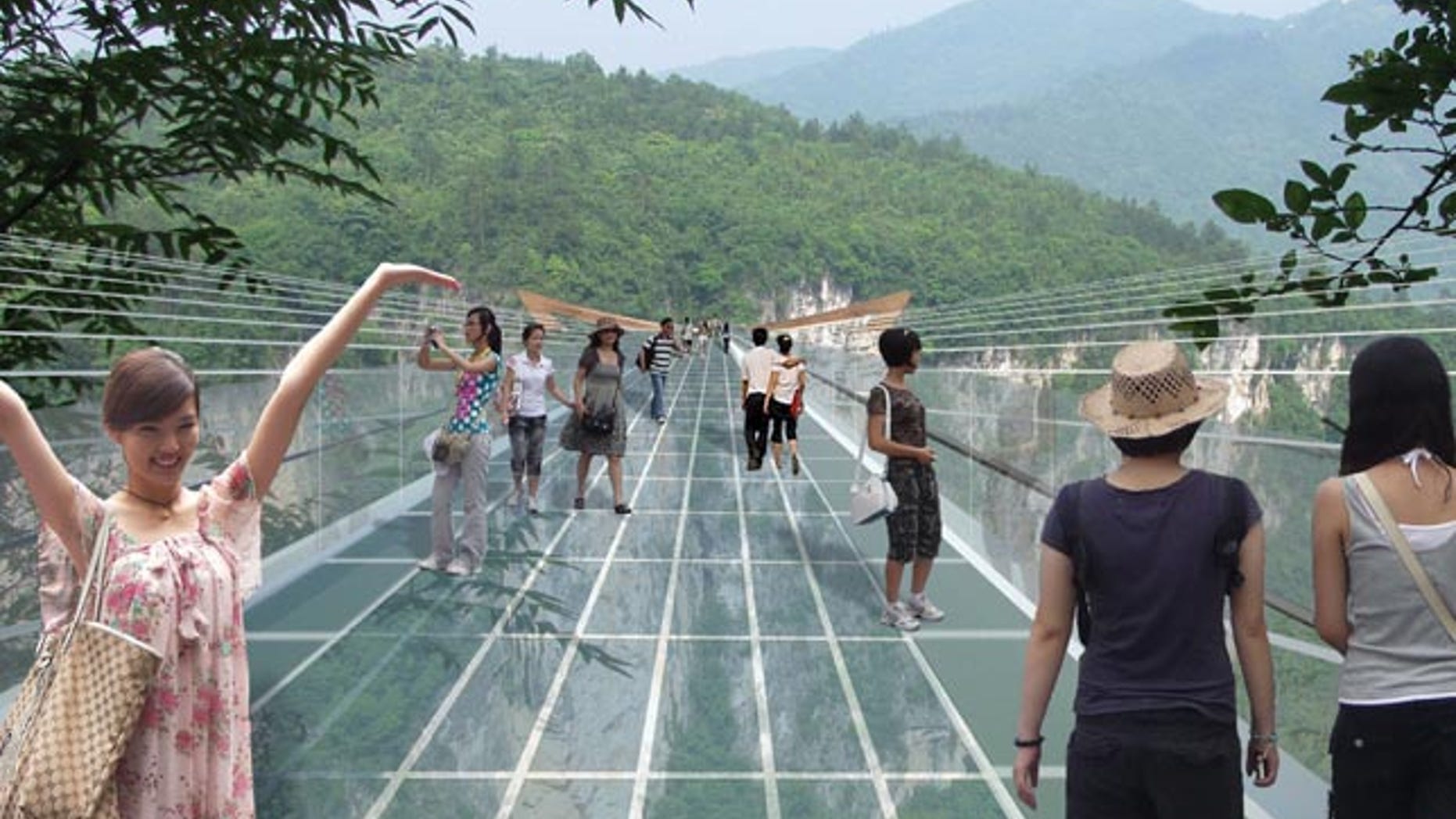 Is the world ready for another daredevil bridge?
In July, China will debut the world's longest and highest glass-bottom bridge for thrill-seeking tourists to get one-of-a-kind views of the Wulingyuan area.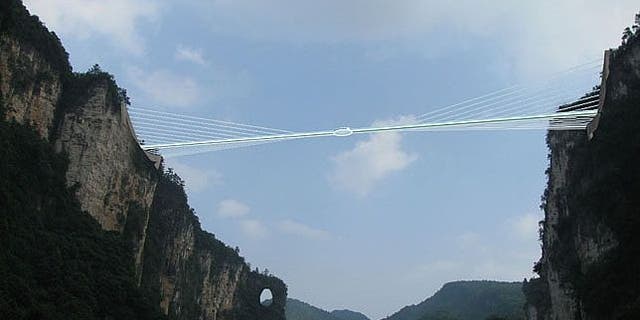 Located in Zhangjiajie, a scenic national park in the country's Hunan province, the record-breaking construction is the work of award-winning Israeli architect Haim Dotam, best known for his ecologically-minded designs throughout the world.
Spanning 1,410 feet long, 20 feet across and hovering 984 feet above the ground, the new transparent walkway will be the largest of its kind ever built. The suspension bridge consists of two side steel beams with a structural glass deck and hanging side stay cables. Dotan estimates that the bridge will be able to hold up to 800 people at once.
"As the designer of this bridge, located in an incredible and magical national park,I believe in nature, harmony, balance and beauty. Nature is beautiful as is, one wants to make the least impact upon it," Dotan said in a press release.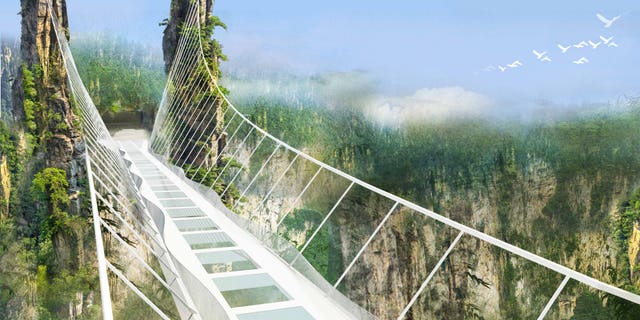 "The Zhangjiajie Glass Bridge was designed to be invisible as possible--a white bridge disappearing into the clouds."
To compare, the Grand Canyon Skywalk in the U.S. is just 69 feet long and sits 718 feet about the canyon floor. Last year, Canada opened its Glacier Skywalk in Alberta which stretches 115 feet from the cliff.
The bridge will afford tourists a world class view of the striking landscape that includes many sandstone and quartz cliff often dotted with trees and waterfalls.
If simply walking across a clear floor hundreds of feet in the air isn't thrilling enough, the Grand Canyon of Zhangjiajie skywalk will also house the world's highest bungee jump when completed. That current honor goes to Macau Tower's 764-foot high jump.