Chicago O'Hare travelers possibly exposed to measles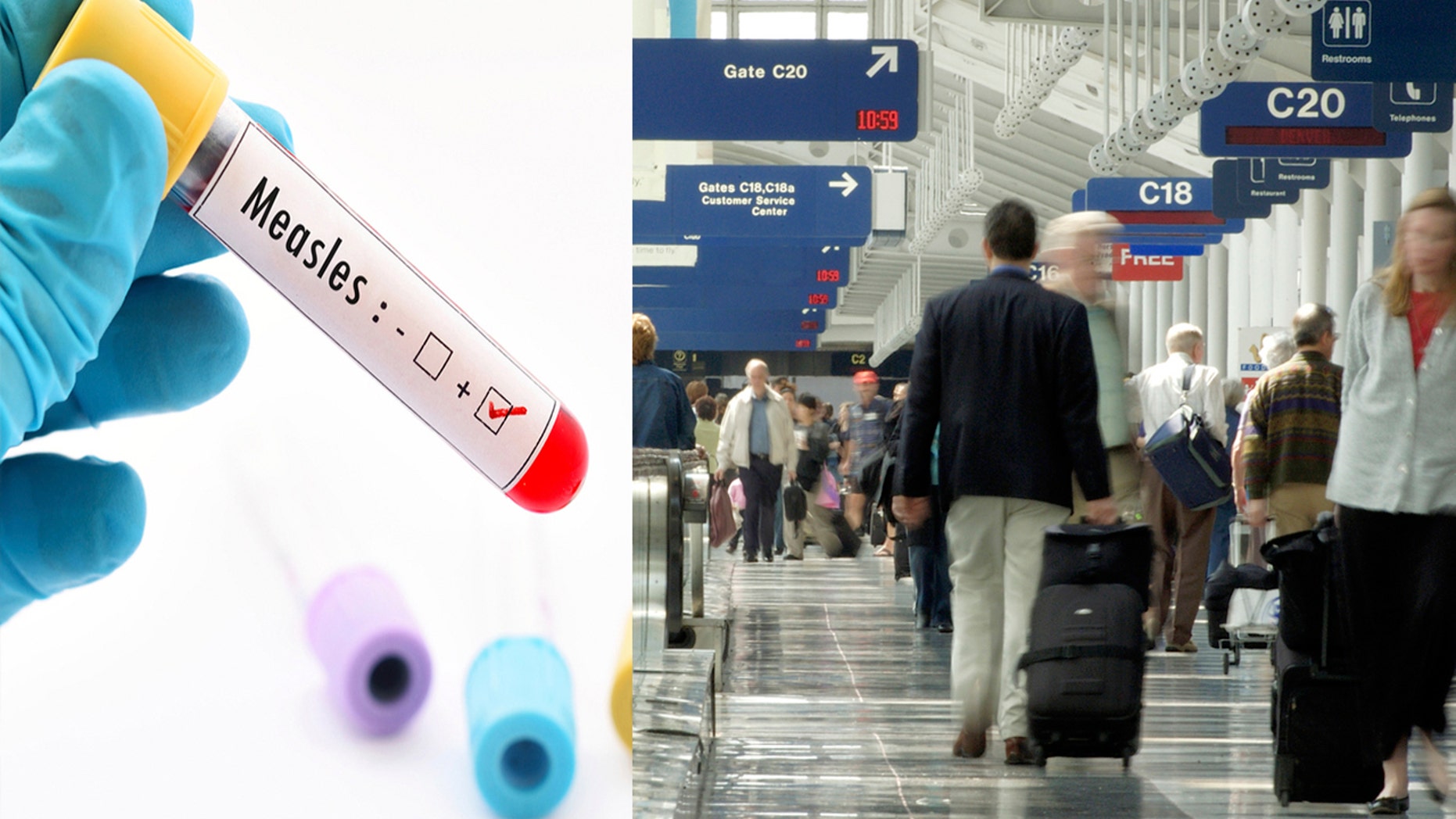 The Illinois Department of Health has issued a warning for anyone that was in Chicago O'Hare Airport on Wednesday, January 10 after a passenger tested positive for measles.
The Department of Health confirmed that an unidentified passenger that flew into the airport from another country had tested positive for the disease.
AIRPORT TERMINAL FORCED TO REMOVE SEATING BECAUSE OF BED BUGS INFESTATION
The traveler landed at Chicago O'Hare and was in multiple terminals of the airport before boarding a second flight from Chicago to Little Rock, AR, WTVG reports.
According to WGNTV, the passenger was in Terminal 1 and 5 during the day.
The Department of Health is warning other passengers that were in the airport between 6:30 a.m. – 1 p.m. on January 10, that they may have been exposed to measles. The Department of Public Health has asked anyone who was at the airport during that time to get checked.
FOLLOW US ON FACEBOOK FOR MORE FOX LIFESTYLE NEWS
Measles can cause a fever, red itchy eyes and a rash. The disease is highly contagious and can take up to ten days for symptoms to appear.
Those with the MMR vaccine should be protected from contracting the disease.