Chicago O'Hare reclaims title as world's busiest airport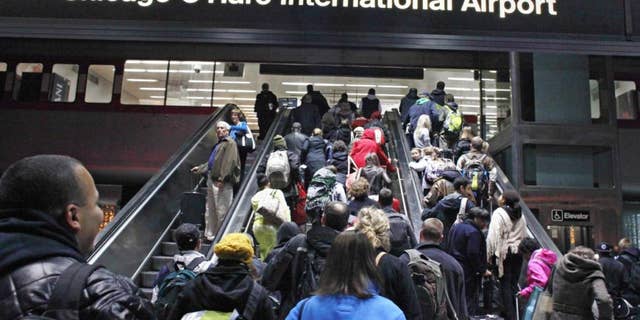 Chicago O'Hare International Airport is notorious for long lines, flight delays and difficult winter travel.
And now it's got another claim to fame.
O'Hare has once again been named the world's busiest airport for passenger and cargo traffic, according to the latest data from the Federal Aviation Administration. The busy airport has not held that distinction for over 10 years since Hartsfield-Jackson Atlanta International Airport, a major Delta hub, took the crown in 2005—and held onto the title ever since.
Last year, airport traffic at Hartsfield-Jackson declined by 4.7 percent while traffic at O'Hare barely decreased—just 0.2 percent in 2014. In total, O'Hare had 881,933 arrivals and departures compared with Atlanta's 868,359. According to FAA data, the two busiest days of 2014 for O'Hare were Tuesday Aug. 5 and Thursday, Aug. 7 with 2,861 departures and arrivals each.
According to Chicago city officials, the growth in international passenger traffic likely aided to the overall volume of airport traffic. O'Hare and nearby Chicago Midway airport have added a combined six international airline carriers and dozens of new destinations in the past 18 months.