Charter school teacher on Southwest Airlines flight receives over $500 in cash donations from strangers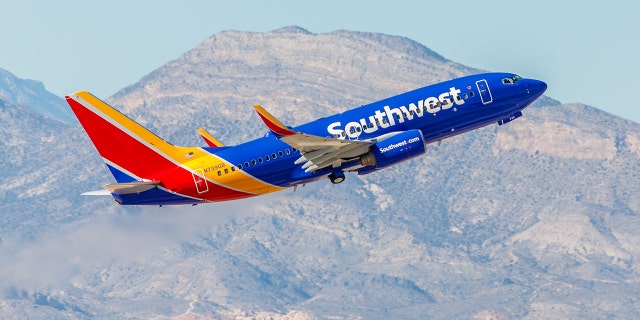 A Chicago schoolteacher overheard on a flight discussing her Illinois charter school has received over $500 in cash donations and more school supplies for her students, all of whom come from low-income families.
Kimberly Bermudez was on a Southwest flight to Florida when her seatmate asked her what she did for a living, the Washington Post reported. Bermudez replied that she worked as a first grade teacher at Carlos Fuentes Elementary school, where some of her students are homeless.
STRUGGLING PASSENGER GOES VIRAL FOR INCORRECTLY TRYING TO STORE LUGGAGE
According to the Post, Bermudez told her seatmate the hardest part of her job was seeing children come to school hungry and hard-working immigrant parents struggling to provide for their kids.
"You can't control what happens at home," Bermudez, 27, said in an interview with The Washington Post, recalling what she told him. "These parents are amazing. They won't eat to feed their child."
Bermudez said all of the teachers and administrators at the school use their own money to help provide basic necessities – underwear, soap, school supplies – for students in need.
Soon after her conversation, Bermudez told the Post she felt a tap on her shoulder from a passenger holding a baby behind her. The passenger apologized for eavesdropping before handing her a stack of $100 bills.
"Do something amazing," the passenger told her.
"I said, 'You have no idea how much this means. Whether it's books or backpacks, I'll make sure I give something to the children,' " she said to the Post.
After the plane landed in Jacksonville, Fla., a man across from her in the aisle, who had also overheard her story, handed her $20 for her students. And then a passenger in front of her turned around and gave her $10.
Bermudez told the publication she began to cry at the generosity.
"I said, 'I'm not here to solicit money; I really am here on this plane just to see my parents," she recalled saying. "And one of them said, 'I know. That's why we're giving it to you. Use your voice. Use your gift of talking.' "
Bermudez said she waited until after her mom picked her up at the airport to count the money -- $530.
"I was like, 'Oh, my gosh, oh, my gosh,'" she said to the Post. "I'm very much still processing it."
"My generation, we don't carry any cash," she added. "I would never expect a complete stranger to have that much cash on them."
FOLLOW US ON FACEBOOK FOR MORE FOX LIFESTYLE NEWS
Bermudez posted the sweet story on Facebook, where it gained traction, gathering over 800 shares and nearly 3K likes as of Tuesday afternoon.
She said since posting on social media, more people have sent her supplies as donations for her school.
Bermudez told the Post she plans to use the money to buy books for her students, who do not have any to read at home. She also wants to purchase backpacks and other needed school supplies.