'Cash me outside' girl reportedly punched Spirit Airlines passenger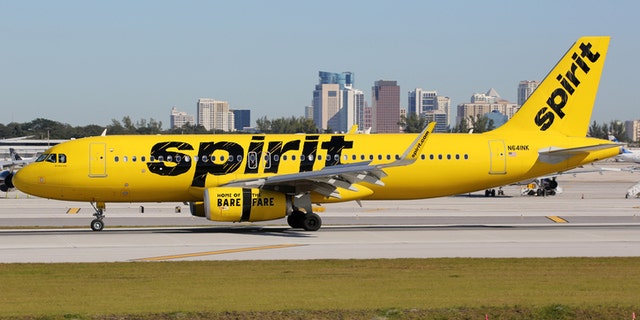 The teen whose "cash me outside" remark on the "Dr. Phil" show turned her into an internet sensation, admitted to punching an airline passenger who she claimed pushed her mother.
Danielle Bregoli, 13, and her mom Barbara Ann were struggling to put luggage in the overhead compartment on a Spirit Airlines flight Monday night out of Los Angeles, when they got into a squabble with a female passenger, TMZ reported.
"She was saying she was going to fight me. My mom was like put your hands on my kid. My mom took her by her throat, pushed her back and then the lady pushed my mom back," said Bregoli, on an Instagram video posted early Tuesday. "She got her ass whooped by a f–king 13-year-old cause you wanna' do heroin and snort f–king crack and drink."
"I only hit her one time," the troubled teen added, demonstrating on a pillow how she punched the passenger, who she described as a "drunk crackhead."
FOR THE LATEST TRAVEL FEATURES FOLLOW FOX LIFESTYLE ON FACEBOOK
"So that's what happens ho. Play with it if you want to," she said.
Bregoli, her mom, and the passenger were removed from the plane and banned from riding Spirit for life.
A Spirit Airlines spokesperson did not immediately respond to a request for comment.
This story originally appeared on NYPost.com.