Captain of small cruise ship found dead in Alaska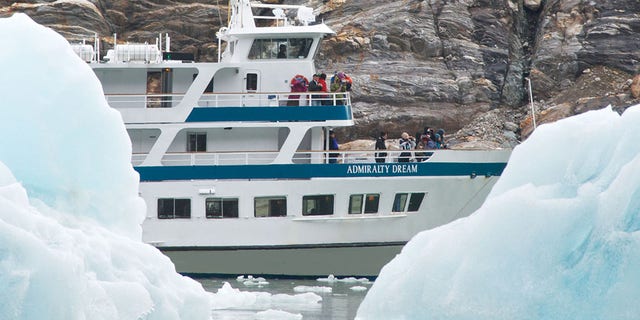 NEWYou can now listen to Fox News articles!
The 47-year-old captain of a small cruise ship under way in southeast Alaska was found dead in his state room early Monday morning.
According to Alaska State Troopers, crew members found the body of Kenneth Adams in his cabin as Alaskan Dream Cruises' Admiralty Dream was underway in the Chatham Strait headed for Pavlof Harbor for a day excursion. Efforts to revive him were unsuccessful, and medics were immediately called to the ship. Authorities say Adams' death is not considered suspicious and foul play is not suspected.
The 143-foot ship, which can carry up to 58 people and 20 crewmembers, met troopers in Angoon, nearly 60 miles south of Juneau. A second Allen Marine boat arrived from Juneau to take the 57 cruise guests originally aboard the vessel to Hidden Falls to allow troopers time to investigate the scene.
Jamey Cagle, the vice president of Allen Marine, which owns Alaskan Dream Cruises, says Adams, a California native, worked for the company for four years.
"He had a passion for his career and was a well-respected captain," Cagle told the Juneau Empire.
Cagle said the company immediately provided a grief counselor for the 20 crew members aboard the cruise ship in the wake of their co-worker's passing.
An autopsy is planned by State Medical Examiner's Office in Anchorage.
The Associated Press contributed to this report.