Business is booming for the naked travel industry
Whether it's hanging out on the beach, cruising the Greek isles, dining on a five-course vegan meal, or finding your Zen, some folks just want to do it all-- naked.
But are these uninhibited adventurers just looking to let it all hang out or truly get wild?
The American Association for Nude Recreation (AANR) is the largest organization of its kind in North America. With roots dating back to 1931, the association serves over 200,000 members throughout the U.S., Canada, Mexico and beyond.
According to the AANR, would-be nude vacationers should understand the different types of leisure opportunities out there before booking. Traditional nudist clubs are actually far less sexually charged than places where bikinis, thongs, or other provocative clothing are worn.
So nudists take note: many of the resorts, cruises and activities that identify themselves as "clothing optional," can sometimes mean "swingers" welcome.
FOLLOW US ON FACEBOOK FOR MORE FOX
LIFESTYLE NEWS
Regardless, nudist travel is booming, says Nancy Tiemann, president and co-owner of Bare Necessities Tour & Travel, which has been in business since she and her co-founder/ex-husband first booked 30 nude travelers on a sailboat 27 years ago.
Today, they're booking hundreds of travelers at a time, filling up ships. "We've grown exponentially," Tiemann said.
Looking to get in on the bare bones action?
Here are five vacations and activities you can do wearing nothing but a big smile. 

1. Try big boating in the buff.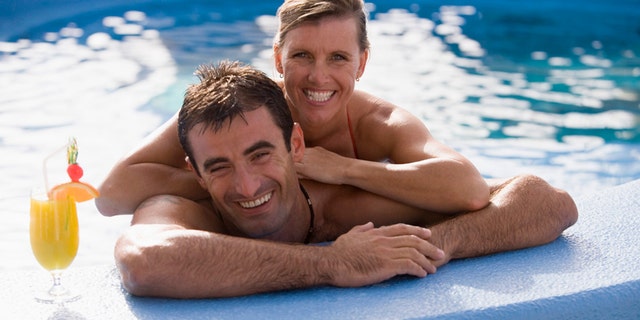 Bare Necessities Tour & Travel may offer cruises where patrons relax in the buff, but they're hardly bare-bones. An all-inclusive Tahiti cruise on the Paul Gauguin hosts nearly 300 people and runs from $15,000 to $20,000 per couple. Tiemann said several guests also booked over-water bungalows, owned by the Sofitel hotel, for $1,000 a day, per person, prior to cruising.
2. Resort without the robe.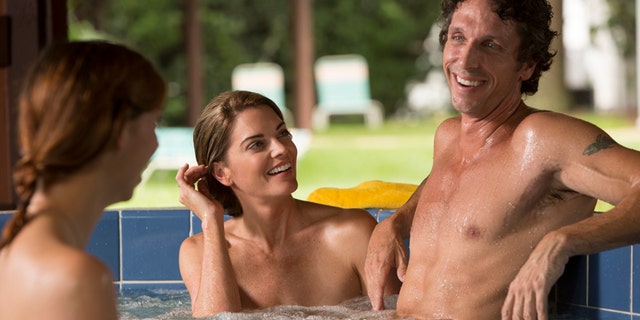 Cypress Cove resort ranked No. 1 out of 58 "specialty resorts" reviewed on Trip Advisor. Open for 54 years, the Kissimmee, Fla. getaway is one of just a few family-friendly nudist resorts. The newly remodeled property offers two pools, a lake, a clothing store, aptly called Fig Leaf, and two restaurants-- one is cheekily named Cheeks.
Jeffrey Baldasarre, director of sales and marketing for Cypress Cove, told Fox News that guests range in age from 47 to 65, but they're working on bringing in more millennials.
Want to head south of the border? Try Hidden Beach Resort in Cancun, Mexico, it's the only 5-star "au natural" resort in Mexico, according to specialist travel agency Go Away Nude.
Go Away Nude says this retreat has upscale food and "it's more exclusive, quiet, and laidback." This vacation spot is recommended for novice nudists.
3. Namaste Nude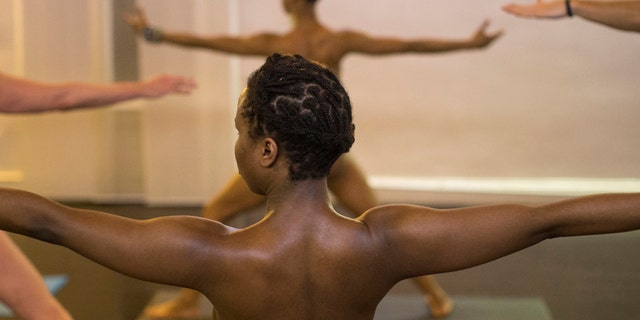 Naked in Motion says it seeks to provide safe, inclusive spaces where people can exercise in the nude.
"We're blazing a new trail in the world of fitness, yoga, and nudism, and we're challenging the very definition of nudity in favor of equity, looking towards a future where all people can comfortably experience the liberation and empowerment of [the] Naked! movement," according to the website.
If you're not fully ready to disrobe, women and those who identify as transgender, have the option of practing their downward dogs with bottoms on.
4. Stay fit while naked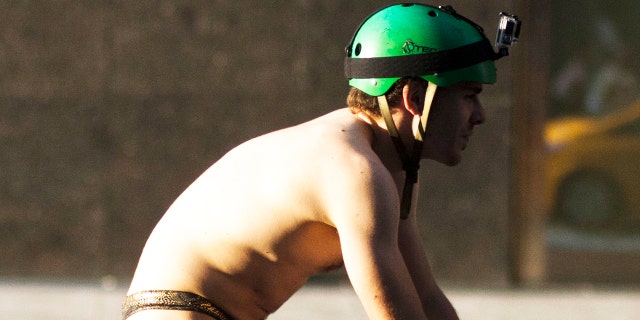 The "Philly Naked Bike Ride,' is a free ride taking cyclists through a 10-mile stretch of Philadelphia. In 2016, nearly 3,000 people participated in the clothing optional event which lasted about three hours. The next ride is set to take place Sept. 10. But is it legal? Read the FAQ on its website.
Marathoners may take to the "Bare Buns Fun Run," which has been running (literally) for 31 years. Runners start at the Kaniksu Ranch in Washington, a family nudist resort, running au natural through the woods for a 3-mile sprint. But the fun doesn't end when the race does. In fact, the festivities take place for an entire weekend. This year, the Bare Buns Fun Run takes off July 30.
5. Nude Dining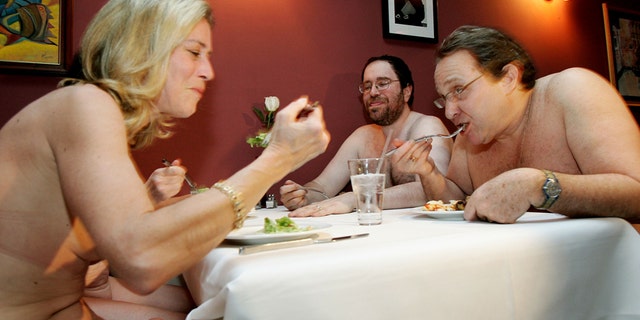 The Bunyadi is the only clothing-optional restaurant in London. The pop-up restaurant which opened in June, is the brainchild of Seb Lyall, an avant-garde restaurateur behind the "Breaking Bad" themed cocktail bar.
Traditionalists may balk at Lyall's idea, but the Pangea-themed restaurant has a waiting list of over 30,000 people, according to the Independent.