Broderick to headline DC July Fourth celebration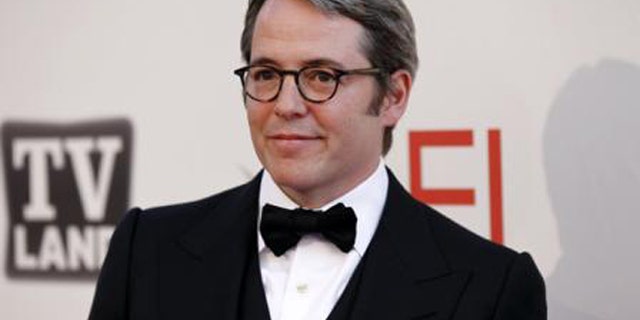 Actor Matthew Broderick, country singer Josh Turner, composer John Williams and a dozen U.S. Olympic athletes will be among the headliners for this year's July Fourth celebration on the National Mall.
Broderick and Kelli O'Hara will perform songs from the Tony-winning Broadway musical "Nice Work If You Can Get It" during the program, known as "A Capitol Fourth," organizers said Tuesday.
The performers will take the stage on the West Lawn of the U.S. Capitol ahead of the annual Independence Day fireworks display in Washington, which typically draws hundreds of thousands of visitors from around the country.
Turner has had three No. 1 singles on the U.S. country charts, including "Why Don't We Just Dance." His new album, "Punching Bag," will be released Wednesday. Kool & The Gang, tenor Russell Watson, singer-actress Megan Hilty, singer Javier Colon and the National Symphony Orchestra are also slated to perform.
Williams will conduct a performance of his "Olympic Fanfare" alongside Olympians competing in this year's Summer Games, including archer Khatuna Lorig, fencer Daryl Homer and weightlifter Sarah Robles. Gold medal-winning speedskater Apolo Anton Ohno will host that portion of the program, while Tom Bergeron of "Dancing With the Stars" will serve as the main host.
The show airs from 8 p.m. to 9:30 p.m. and will be broadcast live on PBS and NPR. The fireworks will begin at 9:10 p.m. and last for about 20 minutes, the National Park Service said.