Big adventures in a smaller RV
Whether you live in the city, suburbs or a rural community, there is an RV adventure for every traveler! Americans are taking shorter vacations and traveling closer to home with less planning, making an All-American Road Trip within everyone's grasp.
Do you live in a city but would love to be able to take a quick, weekend getaways without the hassle of storing a big RV? We headed out to Atlantic City from New York City to see the Thunderbirds in a Winnebago Travato, a Type B Motorhome that's commonly called a van camper. They drive more like a family car but have all the comforts and conveniences of a home on the road. With 18,000 campgrounds across America, you'll find options near major cities and events like we did in Atlantic City. Just minutes from the airport, the Pomona RV Park was the perfect spot for watching the Thunderbird Air Show.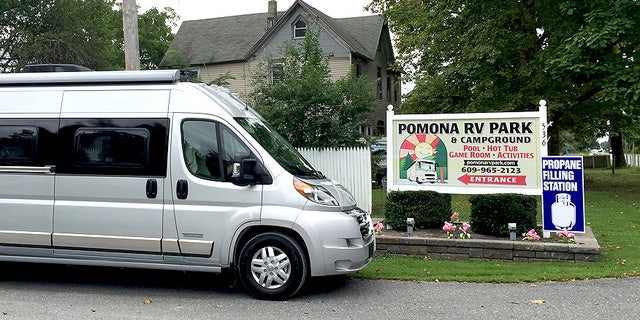 Ranging from 16-22 feet and sleeping up to 4 people, you'll have no problem maneuvering a busy city street or parking in a typical space. And like every RV, whether it's a motorhome or a trailer, you can bring all the comforts of home including your pets!
One of the biggest trends in RVing is using a motorhome or trailer for tailgating at your kids practices and games. No more long hours in the blistering heat or frigid cold with an RV just slightly bigger than an SUV. Most Type B's come with a bathroom, kitchen, sleeping area and plenty of space to store anything your little athletes might want.
A Type B motorhome like the Winnebago Travato is perfect for a romantic getaway or epic road trip with your best friend. Imagine you and your partner nestled under the stars in a cozy king bed, or creating lifetime memories with your friend, not having to worry about rushing to the next flight or checking out of a hotel room. The only decision you have to make is which fork in the road to take.
Learn everything you need to know to get started on your own RV adventure at GoRVing.com.