Best family-friendly resorts for a Labor Day getaway
Summer may be coming to an end, but there's still time to get away. These lake and ocean-side resorts cater to families – and there's so much to do, you don't leave the premises. All you'll need to do is pack your swim suits.
1. The Sagamore, Bolton Landing, N.Y.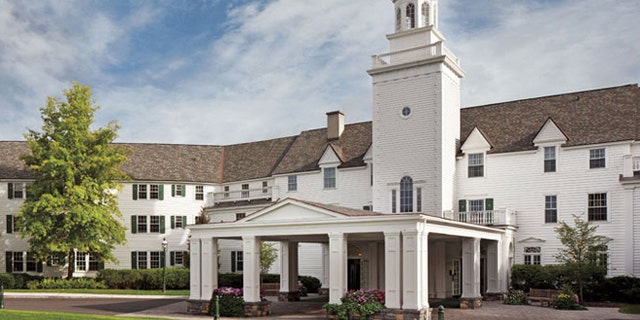 Located on aptly-named Green Island on Lake George, upstate New York, this 1883-built resort underwent a major recent overhaul, meaning it can now stay open year-round. Now is the perfect time to visit. Activities include tennis, golf, kayaking, canoeing, and even fishing excursions on the boat of an experienced local captain. If the lake water is a little chilly , you can swim in the out-door infinity pool or do laps in the heated 'open-air-concept' indoor pool nearby. Then there's the Sagamore Kids Club (for 4-12-year-olds), where staff organize everything from nature walks to scavenger hunts. Exhaust the kids in the day, then dine on rib- eye steak at Club Grill Steakhouse, overlooking the resort's golf course.
2. The Sanderling Resort, Duck, N.C.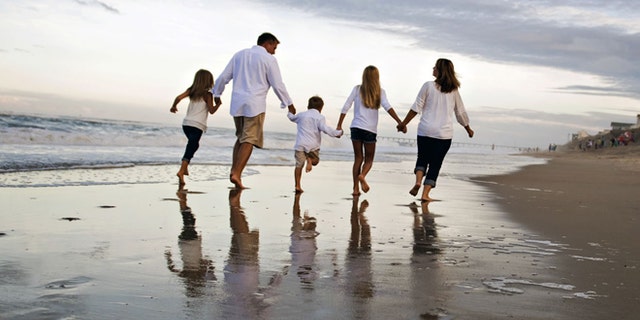 The Outer Banks is known for its luxury beach house rentals (See Twiddy.com), but at this late in the season you don't have to go the route of bringing your linens and shopping for food. The Sanderling in Duck, N.C. is the only upscale beach resort on the OBX, and recently underwent a beach-chic design overhaul – all light-brushed wood and bright orange tones. With three swimming pools (one just for the kids) you can stay cool, but the beach in front the property is glorious, and the water warm until October. Excursions on offer include moonlight kayaking, trips to see wild horses, and wine tastings. End the day with cocktails around the fire pit by the al fresco Sand Bar and dinner in Lifesaving Station, a former sea rescue outpost turned grill and bistro, helmed by Chef Jeffrey Russell.
3. The Ritz-Carlton, Sarasota, Fla.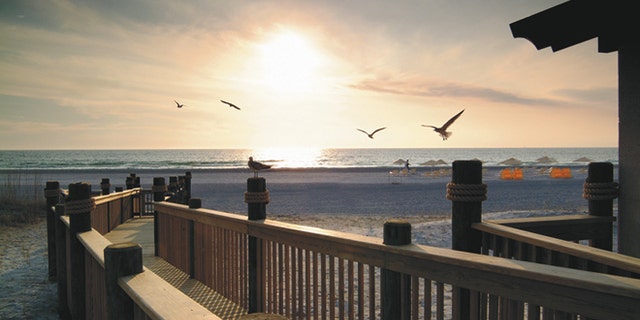 Millionaire circus impresario John Ringling planned to open a Ritz-Carlton on Sarasota's Longboat Key in the early 1900s. It never took off, but the upscale hotel company does have a Sarasota property south of Longboat, just off glitzy St Armand's Key. After a recent overhaul – including opening of new seafood restaurant (and rum-inspired cocktail lounge), Jack Dusty – the property is easily the most glamorous on Florida's Gulf Coast. The highlight is the Member's Beach Club on the powder-white sands of Lido Key, where staff ferry cocktails to you poolside, a few yards from the beach. Guests have exclusive use of the Tom Fazio-designed Ritz-Carlton Golf Club located 13 miles from the resort, and there's an activity-filled Kids' Club to get the children out of your hair. Mr. Ringling would be pleased.
4. Sea Island Resort, Sea Island , Ga.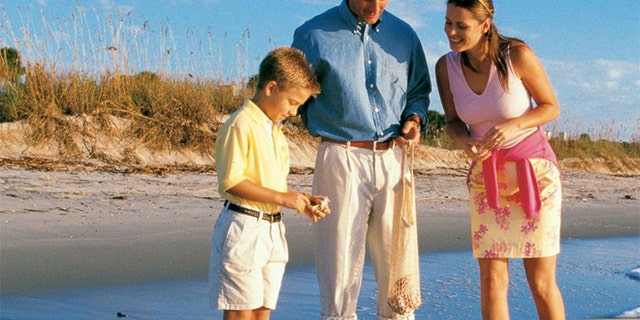 Hunting, sailing, golf – and beaches? Look no further this sprawling island resort off the Georgia coast. Main property, The Cloister, is an elegant 178-room Mediterranean-style hotel that includes a spa, yacht club and beach club. A second 40-room country estate, The Lodge, is set around one of the resort's three links golf courses, and a sporting club, Broadfield, on the 5,800 acre grounds of one of the South's original hunt clubs, offers pheasant and quail shoots. After all the activities, pamper yourself in the state of the art spa and consider buying one of the condos on the premises.
5. Chatham Bars Inn, Chatham, Mass.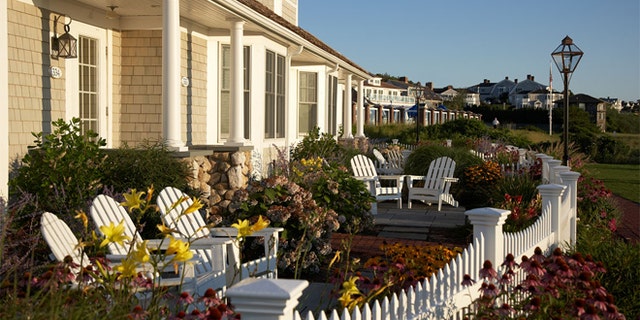 Not everyone wants to stay in a cute cedar-shingled Cape Cod cottage. Going strong since 1914, this classic ocean-side inn is straight out of a Fitzgerald novel, but with a family flair. The private beach and heated ocean-front pool rimmed by cabanas and chaise loungers, make for perfect kid watching, while activities include biking, skeet shooting, whale-watching, and boat trips to the gorgeous barrier beaches on Cape Cod National Seashore. There are no less than five restaurants on property, with several private dining options, too. A favorite pre-dinner pastime? A cocktail and a round of croquet on the south lawn.
6. Grand Hotel, Mackinac Island, Mich.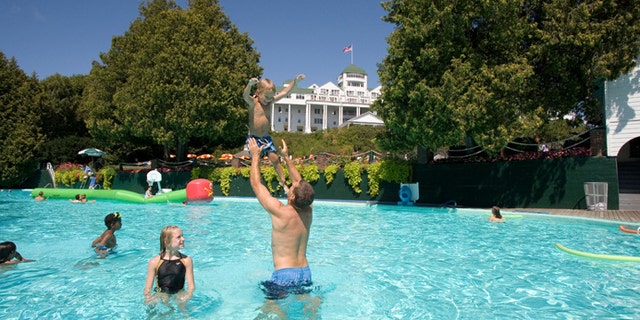 Opened in 1887, this classic resort on Mackinac Island on Lake Michigan, takes you back to another era. Motor cars are not allowed - it's all horse carriages and bicycles – and games and activities include old classics such as vintage baseball, croquet and bocce ball. The kids' programs include Harry Potter-inspired Quidditch matches, duck pin bowling and horse riding -- and there are children's movies in the evenings. Aside from the dozen restaurants and classic tea rooms, adults get to enjoy live jazz and chamber music recitals at venues throughout the premises. There's something to be said for the old ways.