Baltimore tourism bureau launches 'microsite' for gay weddings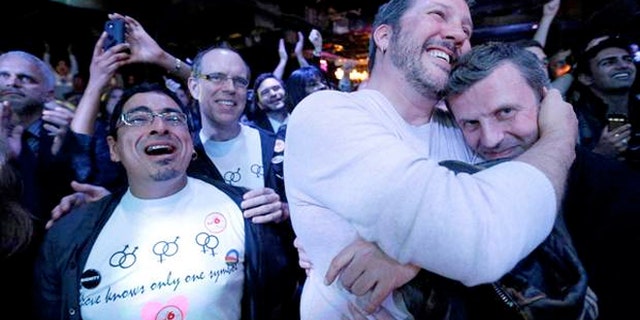 Just hours after Maryland passed a referendum legalizing gay marriage by popular vote, Visit Baltimore, the city's tourism bureau, launched a "microsite" that provides information for same sex couples to plan a wedding.
The site gives gay couples information on things such as how to get a marriage license, venues and accommodations. Starting on January 1, 2013, same sex couples will be granted the right to marry in Maryland.
"We encourage the LGBT community to visit Baltimore to celebrate their commitments to one another," says Tom Noonan, president and CEO of Visit Baltimore said in a release. "As a city, we have long been proud to support the rights and equality of our visitors, and the legalization of same-sex marriage is another important step forward."
Gay marriage won approval from voters in Maine and Maryland and is leading in Washington, with votes still being counted Wednesday.