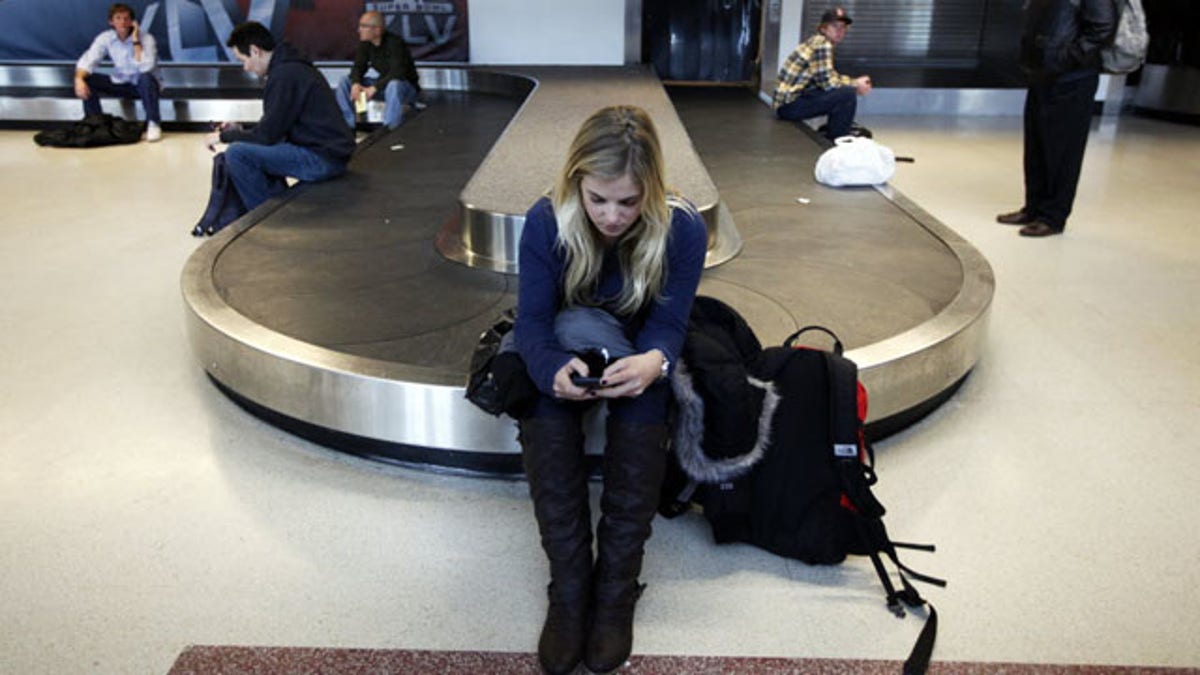 It happens to hundreds of airline passengers every day. They arrive at a destination far from home, but their bags don't.
The bags aren't necessarily "lost" -they're "delayed." But for these hapless travelers, they're as good as gone.
They've arrived in Salt Lake City for a week of skiing, but their ski gear and clothes didn't. They've touched down in Athens for a cruise wearing nothing but a t-shirt and shorts (so much for complying with dress codes in the dining room). They've landed in New York City for an important meeting later that day; imagine the impression they'll make since their business attire was in that delayed bag. Then there are the wedding dresses and funeral clothes that never showed up in time.
In past years, the airlines were largely unsympathetic. They might offer a paltry $25 or $50 a day for "essentials" and perhaps a toothbrush and essential toiletries. This was clearly not enough.
And although some airlines handled such situations on a case by base basis, passengers had to beg and wheedle and cajole to get reimbursed for clothing and equipment needed to enjoy their trip, or to dress for the weather or the occasion at their destination.
That's all changed thanks to a directive from the U.S. D.O.T. to all airlines. This notice, issued last October, informs airlines that they cannot place arbitrary limits on compensation, not only when bags are lost, but even if they are merely "delayed." Read the directive in full.
As a result, airlines have been fined and some have changed the language on their websites dealing with delayed bags. For example, I found this on Delta.com:
"Delta requires that receipts be presented for all reasonable expense reimbursements incurred due to the delay of a passenger's bag. Reasonable expenses generally are $50 for the first 24hrs and $25 per day for the next 4 days the bag is delayed. The guidelines for reasonable expenses are NOT daily limits or a cap and additional expenses may be incurred and should be handled on an individual basis up to the limit of liability [emphasis added, which, by the way, Delta doesn't specify--more on that below]. Any disbursements will be deducted from the final settlement if the bag is not located."
Clearly, $25 or $50 per day is not enough to salvage a wedding, a ski trip, or an important business presentation. And the D.O.T. has made it clear that there are circumstances where passengers are entitled to dress appropriately at their destination, and replace needed sports and equipment and supplies.
The U.S. D.O.T. directive refers to the maximum $3,300 in liability that airlines face for wholly domestic U.S. trips. A lower level of compensation applies to international trips, usually governed by the Montreal Convention, which is currently 1,131 "Special Drawing Rights." (The value of an SDR is calculated daily, but as of this writing one SDR is equivalent to $1.55). But the D.O.T. is going after foreign airlines as well.
In January, for example, the D.O.T. fined Alitalia $80,000 for "violations...of Article 19 of the Montreal Convention and the statutory prohibition against unfair and deceptive trade practices, 49 U.S.C. § 41712, in connection with monetary claims resulting from delay [emphasis added by me] of checked baggage on Alitalia flights to or from the United States. It directs Alitalia to cease and desist from future similar violations of Article 19 and section 41712. The consent decree continues, "Article 22 of the Convention currently sets the liability limit for damages associated with lost, damaged, or delayed baggage at 1,131 Special Drawing Rights for each passenger.1 Article 19 provides that a carrier is liable for damage caused by delay in the carriage of baggage, except to the extent that the carrier proves that it took all reasonable measures to prevent the damage or that it was impossible to take such measures. Further, Article 26 states that any contractual provision tending to relieve a carrier of liability or to fix a lower limit than that which is laid down in the Convention is null and void."
So bookmark (and tweet and share) this page. And the next time your checked bag is delayed, don't settle for showing up at the wedding in your gym clothes.
George Hobica is a syndicated travel journalist and founder of the low-airfare listing site Airfarewatchdog.com.