Baby girl born mid-flight gets a million airline mile birthday gift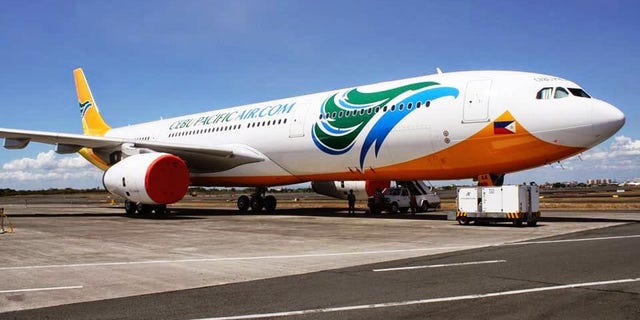 Many parents hope their kids will go far in life.
For this baby girl, the sky really is the limit.
A baby girl named Haven has been gifted 1 million airline miles from Cebu Pacific Air after being born four hours into a flight from Dubai, U.A.E. to Manila.
According to The Guardian, Haven's mother, whose name has not been released, went into labor on Sunday-- five weeks before her stated due date. Cabin crew immediately found two nurses who assisted with the delivery.
The pilot diverted the flight to Hyderabad, India to make sure the mother and premature infant received proper medical care after the birth.
Despite the flight diversion, at least one passenger didn't seem to mind, posting about the experience on Facebook.
"It only happens in movies, and we're lucky to witness this miracle," passenger Missy Berberabe Umandal, who says she was seated close to the mother who went into labor, wrote in a Facebook post. "We only heard one semi-loud screech, and a few seconds later there were tinier, cute screeches, and it was when we knew the baby was born."
Cebu Pacific's chief executive Lance Gokongwei announced that the airline would celebrate the surprising birth by gifting baby Haven one million GetGo points—worth over $109,000-- that will never expire and, perhaps most importantly, can be shared with any member of her family. Low-cost carrier Cebu Pacific is the Philippines largest airline with flights to 30 international destinations, spanning Asia, Australia, the Middle East, and US.
"To baby Haven," said lead cabin crew member Mark Martin, "you are God's miracle at 36,000ft and we're blessed to have been an instrument in your safe delivery. You will always be my most memorable passenger."
In April, a woman who gave birth to a baby boy during a Jetstar Asia flight named her son after the Singapore-based airline.