America's top 7 monumental tourist site knockoffs
With national parks and famous historic sites closed to the public until further notice, the partial government shutdown has many tourists scrambling for alternative vacation plans. While the federally funded sites may be shuttered, there are the often overlooked and underappreciated faux monuments that are out there. From California's exact replica of Independence Hall in Philadelphia to Kentucky's larger-than-life version of the Lincoln Memorial, these seven monumental knockoffs are the perfect plan-B to any furlough-induced vacation.
1. Statue of Liberty, Las Vegas, NV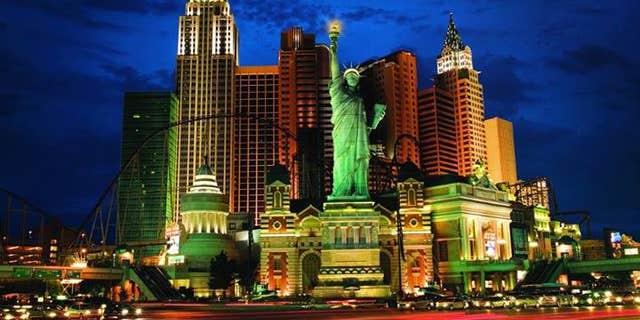 Think Las Vegas is only for the gamblers and late night revelers? Think again. Visitors can skip New York City and head to Sin City to take in one of America's most iconic statues – right on the strip. This half-size replica of Lady Liberty resides just outside of the New York, New York Hotel & Casino. While tourists can't climb to the top of this crown, thrill seekers can get a good look as they zoom by on the Big Apple Coaster. For a world class statue view, hop over to nearby Excalibur Hotel to get a great family photo.
Check out these other family friendly Las Vegas locations.
2. U.S. Capitol Building, China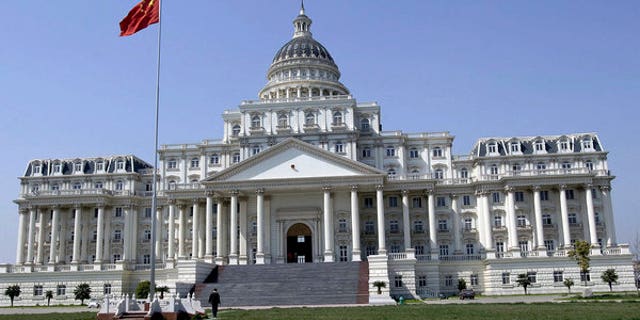 While the U.S. Capitol complex is now a ghost town, a pint-sized replica in Asia is open for business. China might seem like an unlikely locale to house any type of glorified slice of Americana, but there are several replicas of famous U.S. buildings throughout the country. Fuyang is home to an impressive U.S. Capitol-like structure that even functions as an official government building. Visitors to the city will marvel at the lush countryside and can even take in a few rounds of golf at the luxurious Fuchun resort nearby.
3. White House, McLean, VA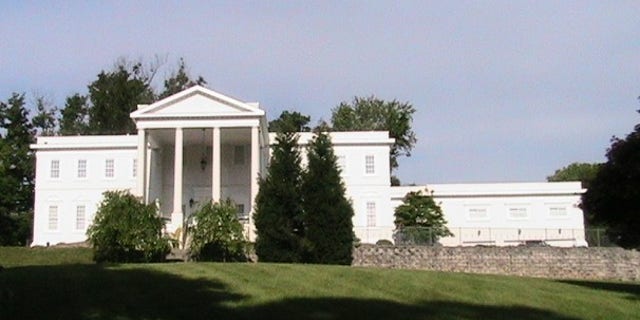 Visitors disappointed that the White House canceled its tours need only head over the river to Virginia. Any this white house, which is a private residence, might actually be a place you can call home one day. Finished in 1996, this luxurious mini mansion features nearly 14,000 square feet fit for any first family. Amenities include a private home gym, wine cellar, elevator and home theater. And of course this White House replica boasts its very own life-size Oval Office. The house was last on the market in October 2012, listed for a mere $3.9 million. Although the home is no longer for sale, visitors to Virginia can take a leisurely drive down Leesburg Pike to get a glimpse of this little national treasure.
4. Mount Rushmore of the South, Stone Mountain, GA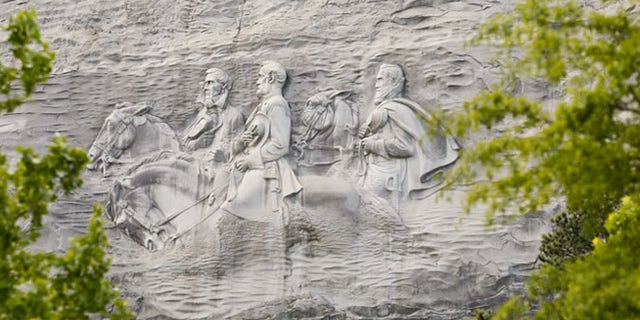 South Dakota's Mount Rushmore is now off limits. But Stone Mountain in Georgia has running tours of a beloved attraction also known as the Mount Rushmore of the South – the Confederate Memorial Carving. This larger-than-life stone mural measures almost three acres across and depicts three of the Civil War's most famous Confederate heroes – Jefferson Davis, Thomas "Stonewall" Jackson, and Robert E. Lee. After six decades of work and multiple carvers, the project was completed in 1972. To get the best view of this magnificent rock, get a lift on the Summit Skyride.
5. Washington Monument, Ridgeland, MS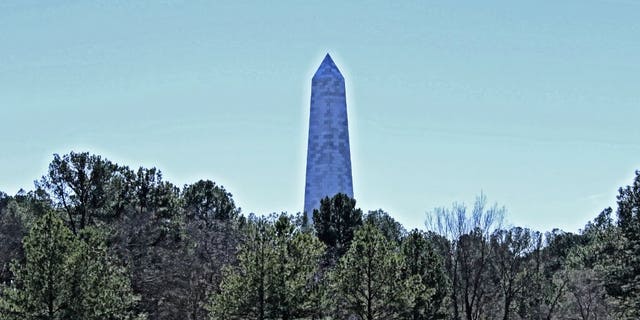 Who needs to go to Washington's National Mall? In Ridgeland, Mississippi, tourists can take in a 190-foot scale replica of the Washington Monument. Known affectionately to locals as "The Colony Park Monument," this fiberglass obelisk actually houses antennas for many of the nation's most popular cell phone carriers. Visitors should note that at its current location, the Colony Park Tower is just a stone's throw from I-55 so it may not have the flair of a true park just yet. Plans to move the monument in 2014 will likely make this a more attractive destination for a fun photo-op in the near future.
6. Independence Hall, Buena Park, CA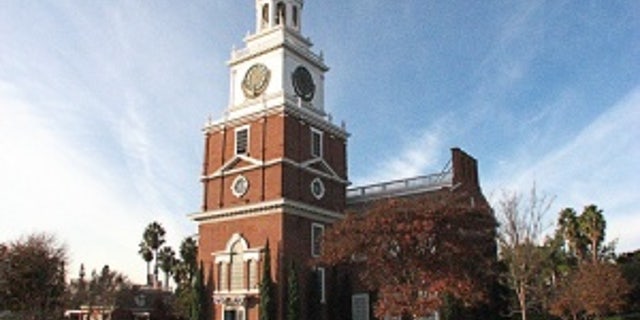 The Founding Fathers may never have made it to California, but their legacy lives on at Knott's Independence Hall in Buena Park. This life-size replica mirrors the original in Philadelphia, the only one of its kind. Families can expect daily historical reenactments and American culture exhibits. Unlike many attractions at the Park, Independence Hall provides free admission to all guests.
7. Lincoln Memorial, Stanville, KY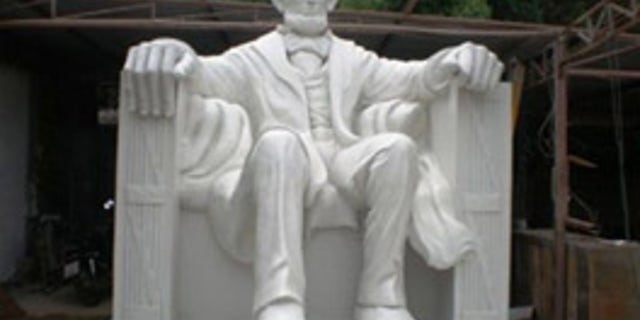 Stanville, Kentucky is now home to the second-largest seated statue of one the nation's most beloved presidents. This Lincoln Memorial replica is 19 feet-high and cost over half a million dollars to create. As a native Kentuckian, Lincoln may have finally found his rightful home. The statue is located on Highway 23, and like its popular counterpart in the nation's capital, admission to view is free all day, every day.