American Airlines flight diverts to Denver after bathrooms get clogged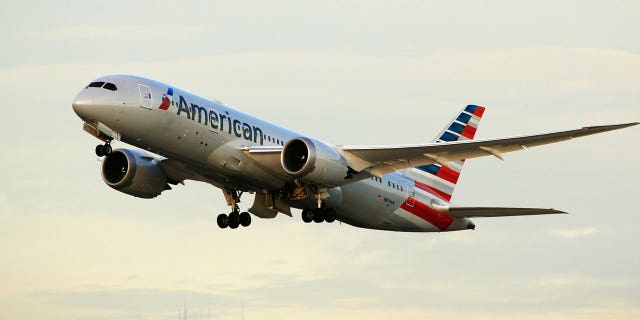 The American Airlines cockpit crew on a flight from Charlotte to San Francisco decided to pull over for a pit stop in Denver for the same reason most of us make a pit stop during our travels: They needed access to a working restroom.
On Monday morning, the captain of American Airlines flight 662 announced to passengers that the plane would be diverted to Denver because of a lavatory issue, according to View From the Wing. More specifically, the pilot told passengers that the plane's lavatory system was completely blocked up, resulting in no working bathrooms on the entire Airbus A321 aircraft.
DELTA FLIGHT DIVERTS HUNDREDS OF MILES BECAUSE PASSENGERS NEED TO 'GO' REALLY BAD
Before they landed in Denver, the flight crew and the operations team in Fort Worth arranged to allow the flight to switch aircrafts with another A321 that was already on the ground in Denver, rather than delay passengers further.
"They determined they could do a swap with an aircraft on the ground while they continued to fix the issue," an American Airlines spokesman confirmed to Fox News. "The Denver team was all over this to ensure we could get those passengers to SFO quickly using an A321 we had at DEN," he added.
After swapping out for an aircraft with functioning bathrooms, flight 662 landed in San Francisco at 11:47 a.m. — or less than two hours behind its scheduled arrival time.
The flight that American swapped planes with, which was slated to fly from Denver to Philadelphia, was only delayed by 20 minutes, American confirmed.
The airline also confirmed the source of the original aircraft's blockage — a "clog near the rear Y-Duct" — but wrote that its maintenance team was able to "push the clog through the system with an air blaster."
FOLLOW US ON FACEBOOK FOR MORE FOX LIFESTYLE NEWS
This is the second time in two weeks that a flight was forced to divert due to an issue with the aircraft's bathrooms. On Dec. 2, a Delta Air Lines flight from New York to Seattle made an unscheduled stop in Billings, Mont., after its toilets stopped functioning. According to Delta, a rolling staircase met the flight's passengers on the tarmac to allow them to deplane, get to a bathroom, and "find relief of built-up pressures."