American Airlines flight cancelled after a scorpion was found on board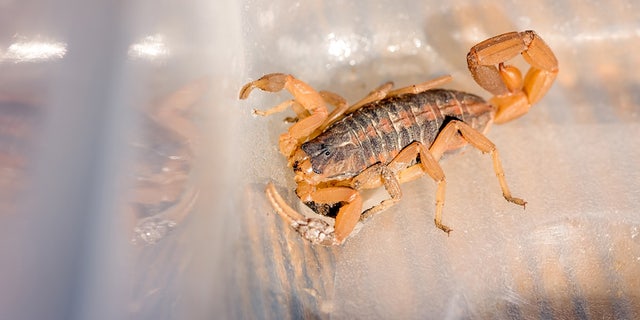 NEWYou can now listen to Fox News articles!
An American Airlines flight from Sacramento to Chicago was cancelled Sunday due to a small but unwelcome passenger on board.
After a scorpion was seen on the Boeing 737, crew members alerted over 100 passengers waiting at the gate, according to the Sacramento Bee.
U.S. AIR TRAFFIC DIAGRAM SHOWS WHAT IT LOOKS LIKE WITH EVERY FLIGHT IN FLORIDA GROUNDED
The plane had been in Phoenix the night before, which is likely where the scorpion snuck on.
"The flight was canceled because we want passengers and crews to feel comfortable," American Airlines spokesperson Leslie Scott told the Bee.
Passengers who were supposed to be on the Chicago-bound flight 2672 were rebooked, SF Gate reports.
The plane was flown to the Dallas Fort Worth area to a maintenance facility to be fumigated, Scott said.
FOLLOW US ON FACEBOOK FOR MORE FOX LIFESTYLE NEWS
The type of scorpion wasn't identified, but despite the bad reputation scorpions have of being deadly, only about 25 of the 1,500 known species can deliver stings that are fatal to humans, according to Slate.