American Airlines CEO meets with NAACP over bias complaints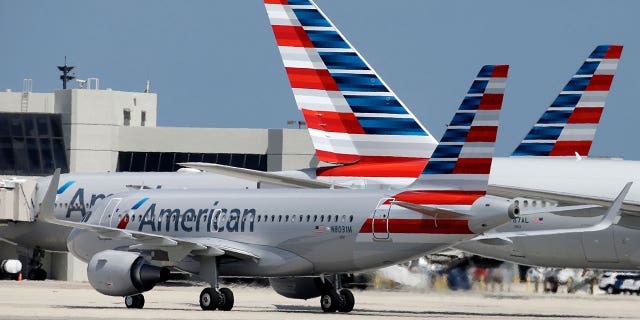 American Airlines said its CEO had a "positive" meeting Tuesday with civil-rights leaders who accuse the airline of racial bias, but an activist who was kicked off a plane is not backing away from her criticism of the carrier.
The airline said CEO Doug Parker and a senior vice president met with NAACP President Derrick Johnson, Women's March organizer Tamika Mallory and others at the airline's offices in Washington.
"A good sign is that the CEO came to the table himself for this conversation," Mallory told The Associated Press, "but one meeting doesn't solve the problem. Nothing has necessarily been resolved."
WOMEN'S MARCH ACTIVIST TAMIKA MALLORY: PLANE INCIDENT WAS DUE TO 'WHITE MALE AGGRESSION'
Mallory said there is "a clear problem at American Airlines" judging from the number of videos and emails she has received from women of color since her removal from a flight on Oct. 15. She wants the airline to train employees to overcome "implicit bias," a term used for subconscious bias caused by stereotyping people.
The NAACP had demanded the meeting when it warned African-Americans last week that they could face discriminatory treatment while traveling on American. The NAACP's travel advisory cited four incidents, including Mallory's, in which it believed African-American passengers were subject to discrimination.
"We welcomed the opportunity to meet, and had a positive and productive dialogue," American spokeswoman Shannon Gilson said in a statement. "We look forward to continuing the conversation and working together." She declined to provide further details.
AMERICAN AIRLINES PASSENGERS ASK FOR 'HAMILTON' TICKETS AS COMPENSATION FOR DELAY
American has responded cautiously to the criticism, seeking to avoid a confrontation with Mallory or the NAACP.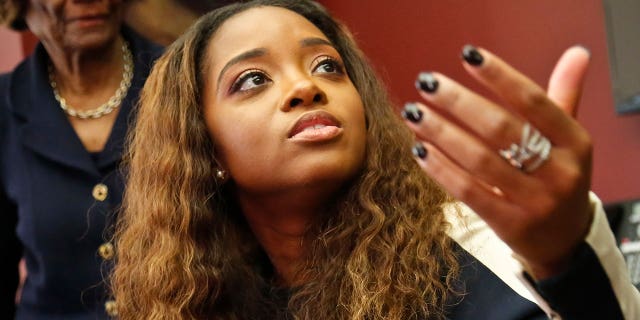 Mallory, who accused an American pilot of racism when he ordered her removed from a plane in Miami after a dispute over her seat assignment, said American officials apologized Tuesday but did not admit bias in handling her situation. She praised Parker, saying he was "definitely sincere" during the meeting, which lasted over an hour.
Last week, Parker said the airline has a diverse workforce — about 15 percent of its employees are African-American — and his response to the NAACP criticism was, "How can that be true of us?" But, he added, meeting with the group was "a fantastic opportunity" to get better.
FOLLOW US ON FACEBOOK FOR MORE FOX LIFESTYLE NEWS
Since the start of 2016, American has been the subject of 29 racial-discrimination complaints by passengers. That is a tiny fraction of the number of passengers the airline carries every day, but it is more complaints than were filed against any other U.S. carrier.