American Airlines cancels flight after cargo catches fire on tarmac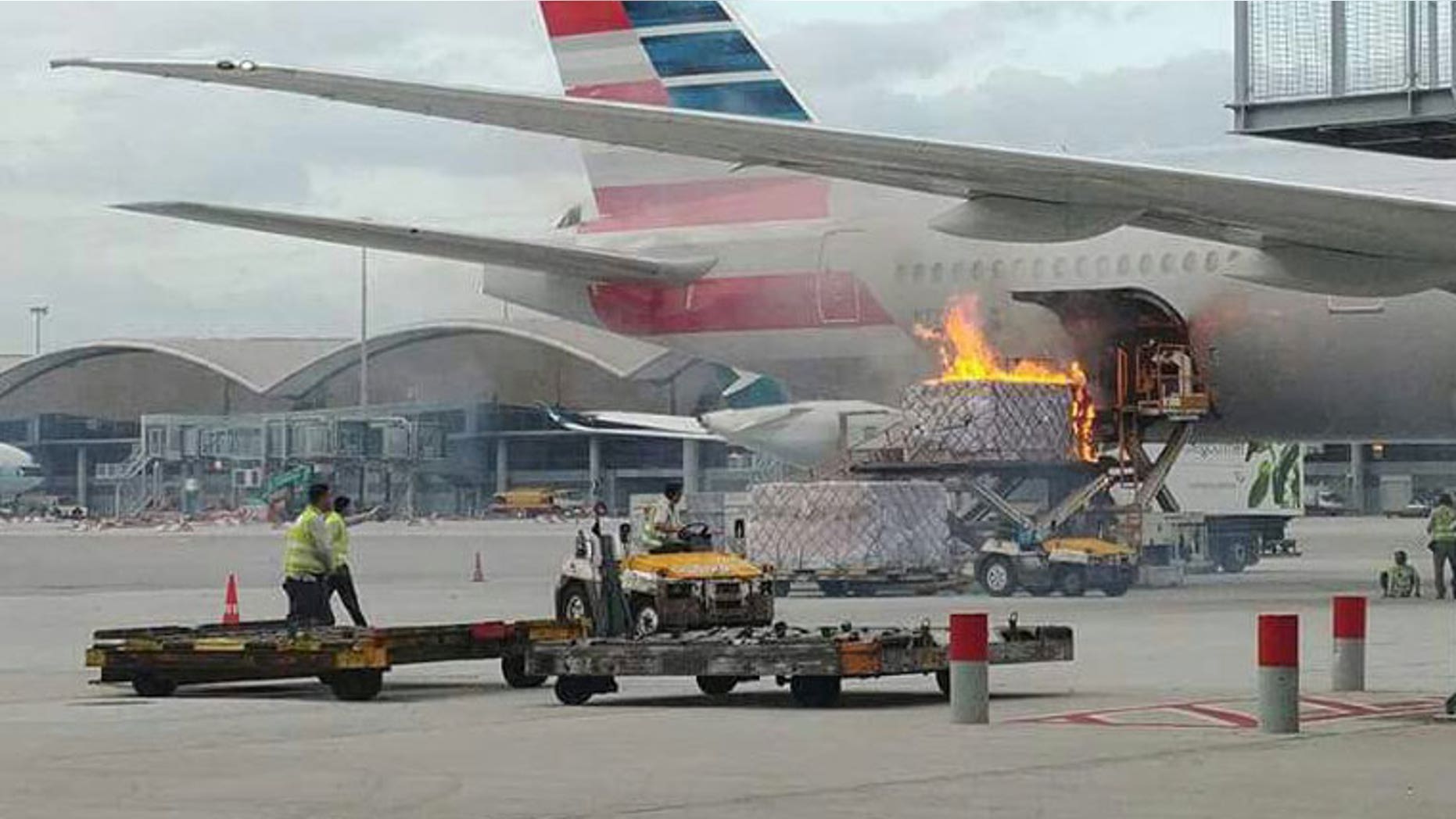 A spokesperson for American Airlines has confirmed to the Associated Press that the airline canceled a flight from Hong Kong to Los Angeles after a piece of loading equipment caught on fire right beside the plane.
The incident occurred on Monday at around 5 p.m. local time in Hong Kong, just outside of a terminal at the Hong Kong International Airport, reports The Mirror.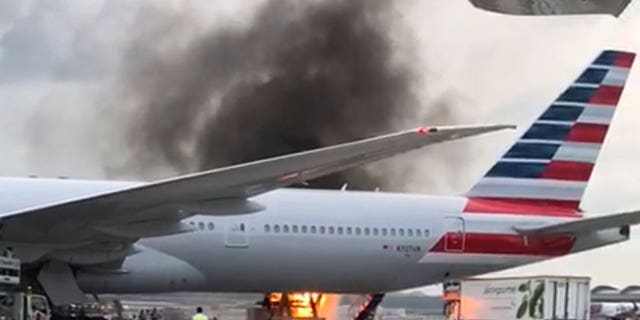 AMERICAN AIRLINES UNABLE TO SUBSTANTIATE LENA DUNHAM'S ACCUSATIONS
According to American Airlines spokesperson Martha Thomas, the loading equipment suffered a "mechanical issue" while preparing to load the plane's cargo area, subsequently catching fire and setting the pallet it was carrying ablaze. However, Thomas has stated that the cargo itself was "non-hazardous," and that no passengers or crew were injured in the incident, as the aircraft had not yet boarded.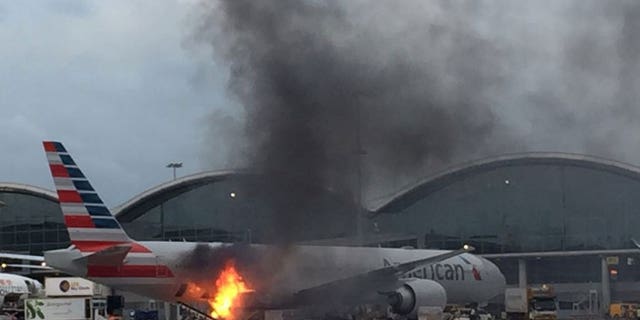 The operator of the loading equipment, however, "is being looked after by medical professionals" for "non-life threatening injuries," American Airlines wrote in a statement obtained by Fox News.
Footage from inside the terminal, and shared by China Aviation Review, also shows just how close the fire was to both the plane and the terminal at Hong Kong International Airport, with multiple passengers pulling out their phones to capture the blaze on camera.
The fire was later extinquished by firefighters, the Mirror reports. American Airlines could not confirm if the plane itself suffered any damage.
FOLLOW US ON FACEBOOK FOR MORE FOX LIFESTYLE NEWS
American Airlines further stated that they will be investigating the mechanical issue that caused the fire.
The Associated Press contributed to this report.