American Airlines canceling more flights out of Charlotte following another 'technical issue'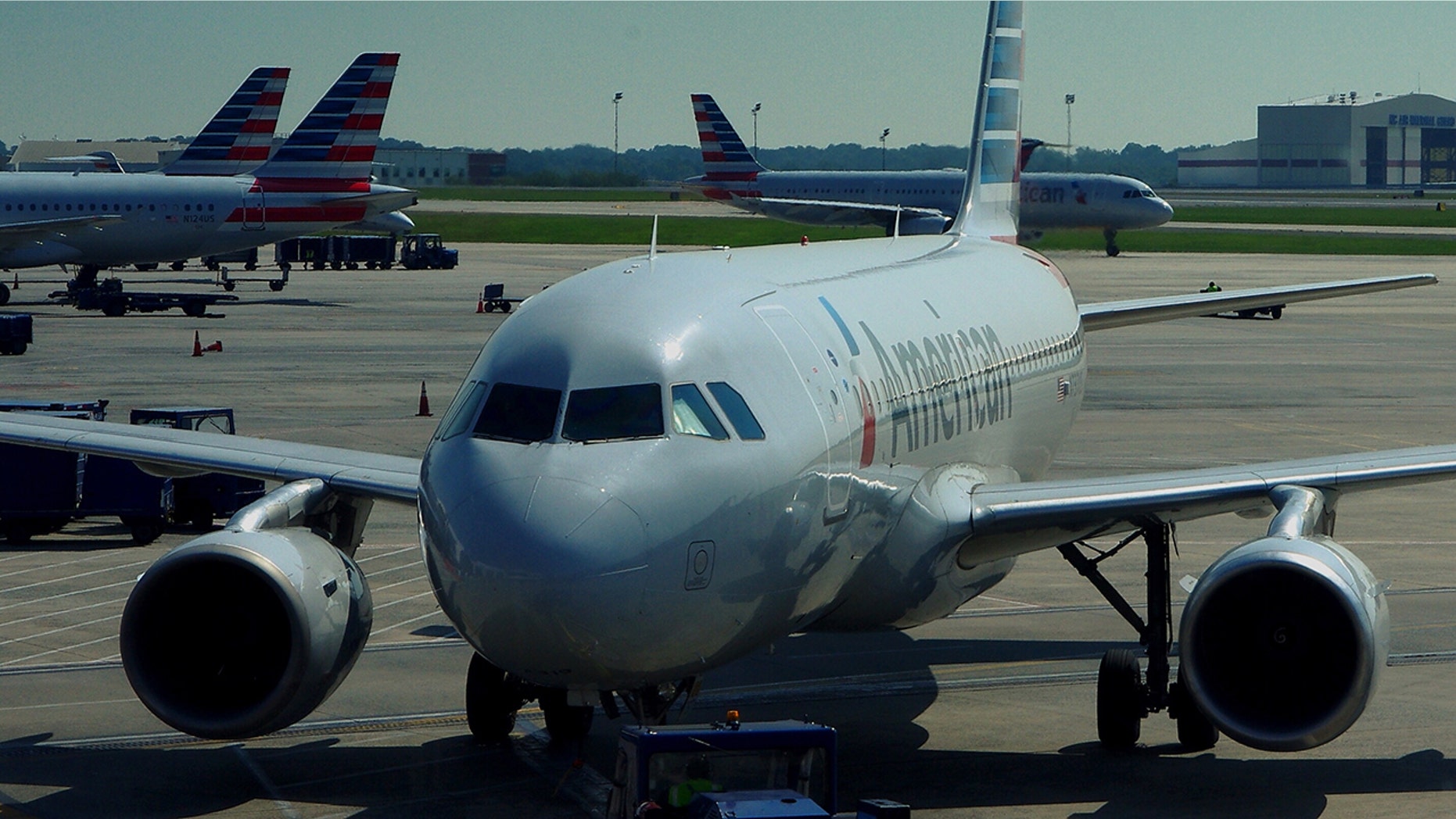 Less than a week after a regional carrier for American Airlines was forced to cancel hundreds of flights out of Charlotte due to a "technical issue" — and days after service was reportedly restored — the same problems appear to be flaring back up again.
PSA Airlines, which is owned and operated by American, canceled around 70 flights out of Charlotte Douglas International Airport on Sunday evening, again blaming a "technical issue."
'EMOTIONAL SUPPORT" PEACOCK KEPT OFF UNITED FLIGHT GETS INVITED TO WEDDING
"Sunday morning, PSA Airlines, an American Airlines regional carrier, experienced a technical issue, which primarily impacted flights to Charlotte. As a result of this issue, PSA has cancelled flights for the rest of Sunday evening out of CLT, which is about 70 flights on regional jets," American Airlines confirmed in a statement.
"PSA will also be operating a reduced schedule into and out of CLT Monday morning until noon eastern time. This issue is not affecting any of our other regional carriers or mainline flights," the carrier added.
Fox Sports reporter Alan Cavanna, who was aboard a PSA flight on Sunday when he learned the aircraft wouldn't be taking off, says his plane's pilot told passengers there were no incoming or outgoing PSA flights because of an "IT crash."
PIC: BANNER COMES LOOSE FROM PLANE OVER NJ TOWN, SMASHES CAR WINDOW
News of the regional carrier's latest cancellations comes just a few days after PSA was forced to cancel 675 flights on Thursday and Friday, leaving thousands of customers stranded at the airport.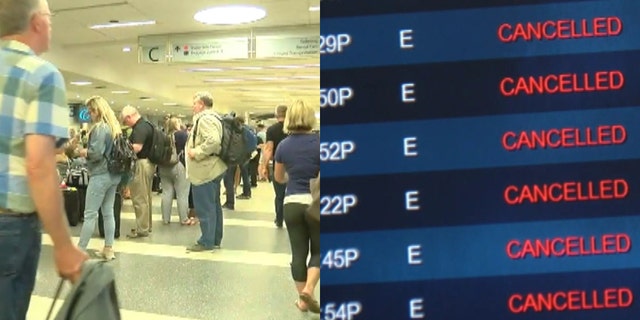 American Airlines blamed last week's cancellations on a "technical issue," but said PSA's schedules would begin returning to normal by 12 p.m. on Friday.
FOLLOW US ON FACEBOOK FOR MORE FOX LIFESTYLE NEWS
American Airlines did not comment on the nature of PSA's technical issue, but encouraged customers to double-check their flights' status before heading to the airport.
"We understand that these cancellations have been frustrating for our customers, and we are doing everything in our power to get things back to normal as quickly as possible. We are rebooking passengers and American's Customer Relations department will be reaching out to all affected customers.
"We encourage all customers flying out Sunday evening or Monday to check their flight status on aa.com or the American Airlines app."