Amazing floating masterpieces you must visit
From Thailand to Canada, these floating structures feature the kind of innovative design and masterful engineering that you have to see to believe
1. Archipelago Cinema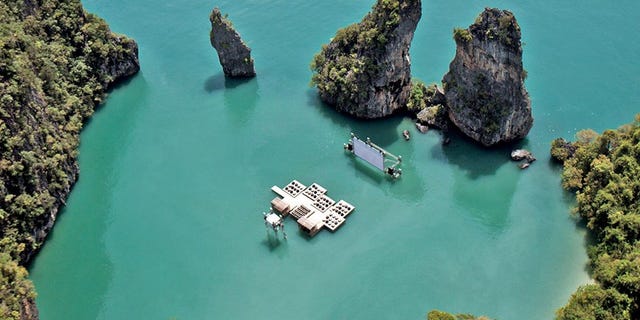 Devised by 2014 AD Innovator Ole Scheeren, the Archipelago Cinema is an outdoor movie theater surrounded by the towering rocks, lush vegetation, and crystal-clear water of Thailand's Kudu Island. The architect designed the structure in collaboration with the annual Film on the Rocks Yao Noi Festival, which is curated by Thai filmmaker Apichatpong Weerasethakul and British actress Tilda Swinton. Scheeren modeled the structure after the area's floating lobster farms, using a series of modular platforms to form the main seating section.
2. Drijf in Lelystad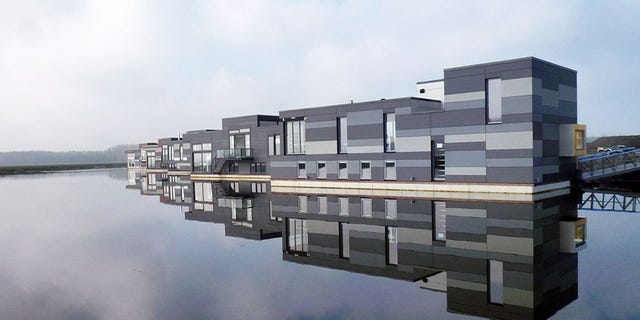 This residential community was commissioned by a group of water-loving families in the Netherlands. Drijf in Lelystad, which translates to "Float in Lelystad," was designed by the Amsterdam-based firm Attika Architekten. Construction took place roughly 25 miles outside of the city, and the completed structures, built on concrete caissons, were towed over water to their destination. In total, eight timber-frame homes—all custom made to fit the requirements of each family—were erected for the project.
3. South Korea's Floating Island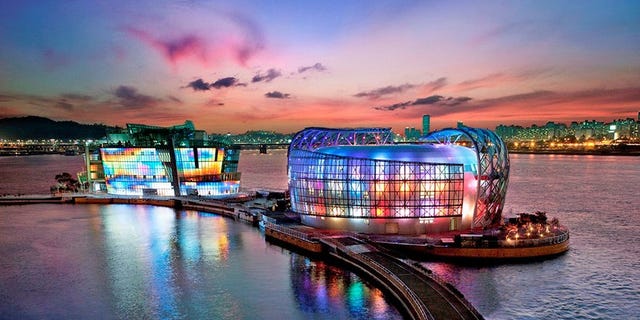 Located in Seoul, South Korea, Floating Island was conceived as part of the Han River Renaissance—a municipal campaign to revitalize an often overlooked area of the city. A collaboration between H Architecture in New York and Haeahn Architecture in Seoul, the complex consists of three structures, representing the three stages of a blooming flower: seed, bud, and blossom. Formed from glass, wood, and steel, the islandlike buildings house shops, restaurants, and a number of venue spaces that host festivals, performances, and exhibitions throughout the year.
4. Makoko Floating School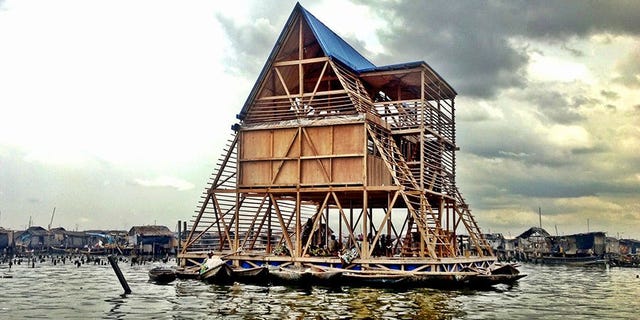 Makoko Floating School in Lagos, Nigeria, was conceived by the architecture studio NLÉ as a prototype for buildings that could be moved around coastal regions prone to flooding. Fashioned on a floating base, the three-story school, made from locally sourced bamboo and wood, includes an assembly area, four classrooms, and a workshop. What's more, the A-frame structure has the capacity to support hundreds of residents in case of emergency.
5. Arctia Headquarters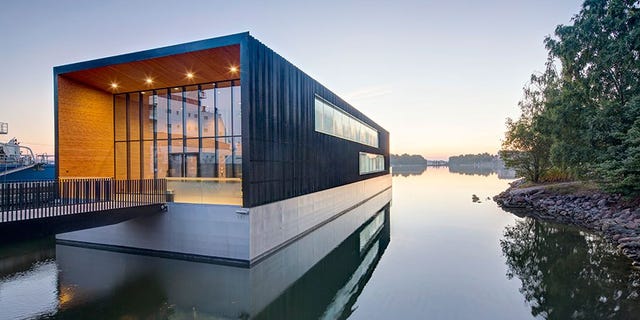 Arctia Headquarters, the new main office of a Finnish shipping company that owns and operates a fleet of icebreakers, is situated off the shore of Helsinki. Devised by K2S Architects, the structure has a black steel façade that mimics the hulls of the firm's ships and lacquered-wood interiors that pay tribute to nautical traditions.
6. The Exbury Egg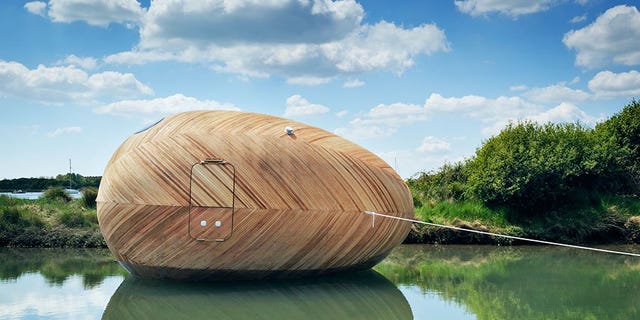 The Exbury Egg, named for its location in Hampshire, England's Beaulieu River (formerly known as the River Exe) and its shape, is a private residence designed by PAD Studio, in collaboration with SPUD Group and artist Stephen Turner. Crafted to have minimal environmental impact, the Egg is powered by photovoltaic panels that provide light and heat.
See more stunning floating works of architecture.
More from Architectural Digest
Why You Should Definitely Take a Trip to Bali
Sarah Jessica Parker's Epic Greenwich Village Townhouse
10 of the World's Most Romantic Getaways
The Most Extraordinary Homes for Sale Around the World