Alaska Airlines passengers, crew treated after strange odor forces flight to divert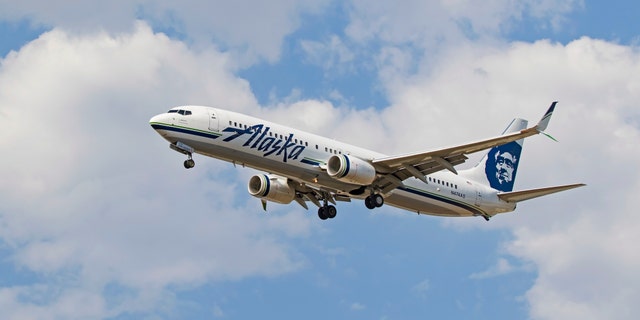 A mysterious odor and complaints that passengers and crew were having trouble breathing forced a Seattle-bound Alaska Airlines flight to divert to Minneapolis-St. Paul International Airport on Wednesday evening.
A total of 12 passengers and crew members were treated upon landing, four of whom were sent to the hospital for further evaluation, NBC News reported.
GRAPHIC PIC: EMOTIONAL SUPPORT ANIMAL MAULED 5-YEAR-OLD, MOM CLAIMS
Alaska Airlines said the cause of the odor had not been identified following an inspection.
"Maintenance completed a detailed diagnostic inspection of the aircraft and were unable to recreate the odor. The plane has been returned to service," the airline told Fox News.
There were a total of 144 passengers aboard the flight, which had originated in Chicago earlier on Wednesday evening.
A representative for Alaska Airlines confirmed to Fox News that travelers were accommodated on alternate flights to Seattle.
"The flight was canceled and passengers were rebooked to continue on to Seattle today," the airline said Thursday.
FOLLOW US ON FACEBOOK FOR MORE FOX LIFESTYLE NEWS
Wednesday's Alaska Airlines incident follows news of an American Airlines flight returned to Bradley International Airport in Hartford, Conn., due to a mysterious odor, per Fox 61.